"When our Communities are Strong, We are Strong"
DLC Continues to Reinforce its Commitment to STEM; Community Development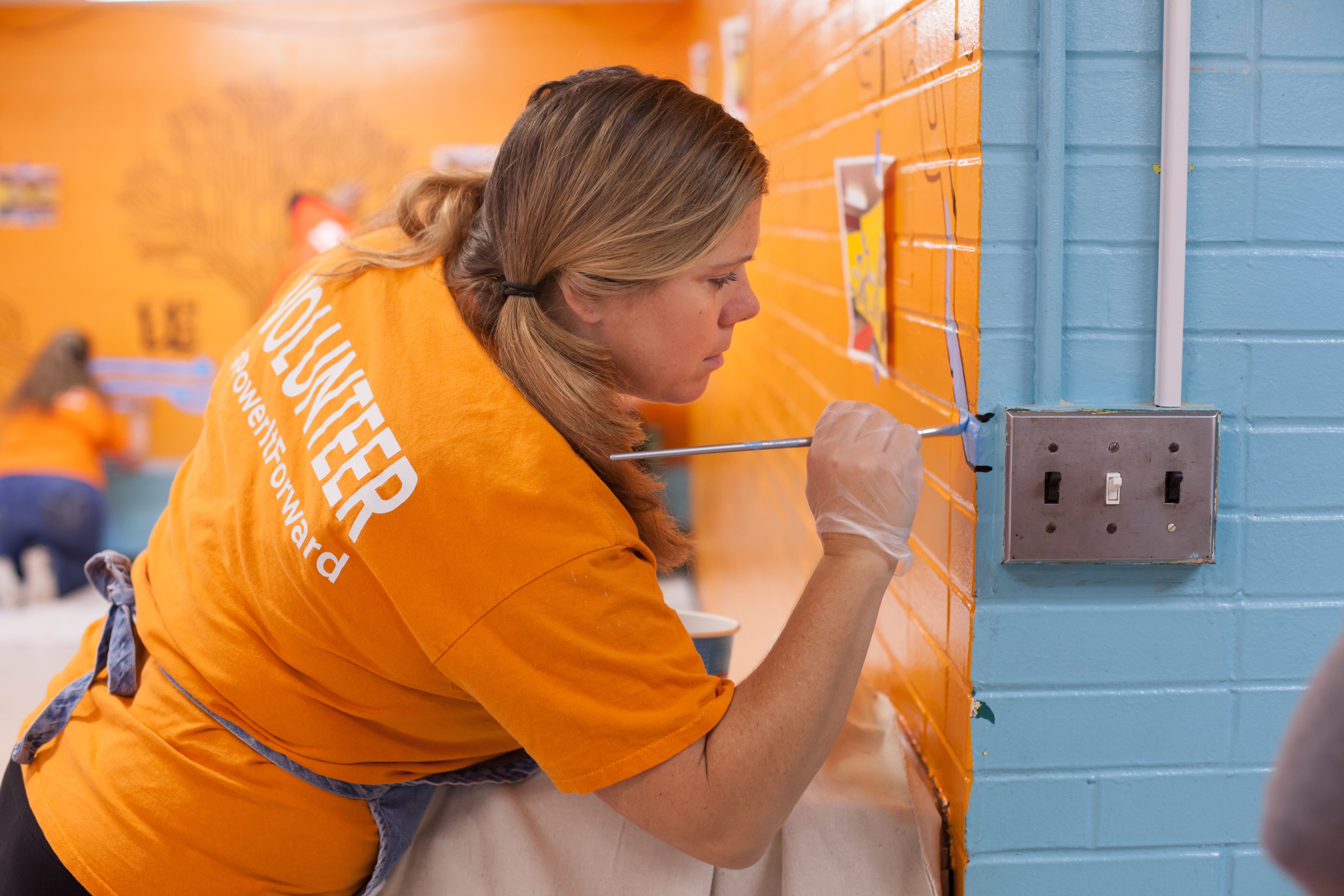 Cleaning up Pittsburgh's riverfront, harvesting nearly 2,000 pounds of overlooked produce and building a local school district's first-ever playground—these are a few of the ways our employees rose above their calling to serve our community last year.
With over 3,500 hours of volunteerism and $1.3 million in charitable contributions, Duquesne Light employees joined the company in showing a deep commitment to its customers in Allegheny and Beaver counties in 2019.
Through partnerships with 412 Food Rescue, Allegheny CleanWays, Friends of the Riverfront, Pittsburgh Downtown Partnership, Boys & Girls Club and many other Pittsburgh-area nonprofits, the company and our employees continue to bring more than light to our communities.
"Year after year, our employees join together to give back to this region with increasing strength," said Sam Hartzman, Associate Manager of Corporate Citizenship at Duquesne Light. "Commitment to our community runs deep at DLC and with our employees."
In addition to employee volunteerism, Duquesne Light strengthened its support of local STEM programs increasing opportunities for students of all backgrounds to pursue rewarding careers related to science, technology, engineering and math.
As part of this commitment, the company committed $750,000 to the Community College of Allegheny County in support of its 'Pioneering Pittsburgh's New Workforce' campaign, which will bring new and improved workforce development facilities to the area. This commitment will better prepare local students for careers in high-demand fields, including the many skilled craft positions available at DLC.
Additionally, Duquesne Light proudly gave its support to community redevelopment programs which will bring new and continued vibrancy to important Pittsburgh neighborhoods like McKeesport and Lawrenceville. A $500,000 grant to the Pittsburgh Parks Conservancy will support the restoration of the historic Allegheny Commons in the North Side, including new lighting, paths and benches.
"When our communities are strong, we are strong," said Hollie Geitner, Director of Communications at Duquesne Light. "We are committed to building our communities up and playing an important role in their futures."
Each year the company and its employees help provide utility assistance to our neighbors most in need by supporting Dollar Energy Fund with company matching, fundraisers and giving campaigns. Last year, we collectively donated over $400,000 to Dollar Energy Fund.
Employees also join the company every year in giving to the United Way of Southwestern PA with an annual fundraising campaign. In 2019, more than $350,000 was donated to the United Way on behalf of DLC and its employees to support local nonprofits and their missions.
As another year begins, Duquesne Light and its employees are eager to continue serving their customers in Allegheny and Beaver counties not only with safe, reliable and affordable service, but also through charitable giving and volunteerism in the community.