Employees Bring Fresh, New Color to Shadyside Boys & Girls Club
DLC Volunteers Paint STEM-Themed Mural, Brighten Local Clubhouse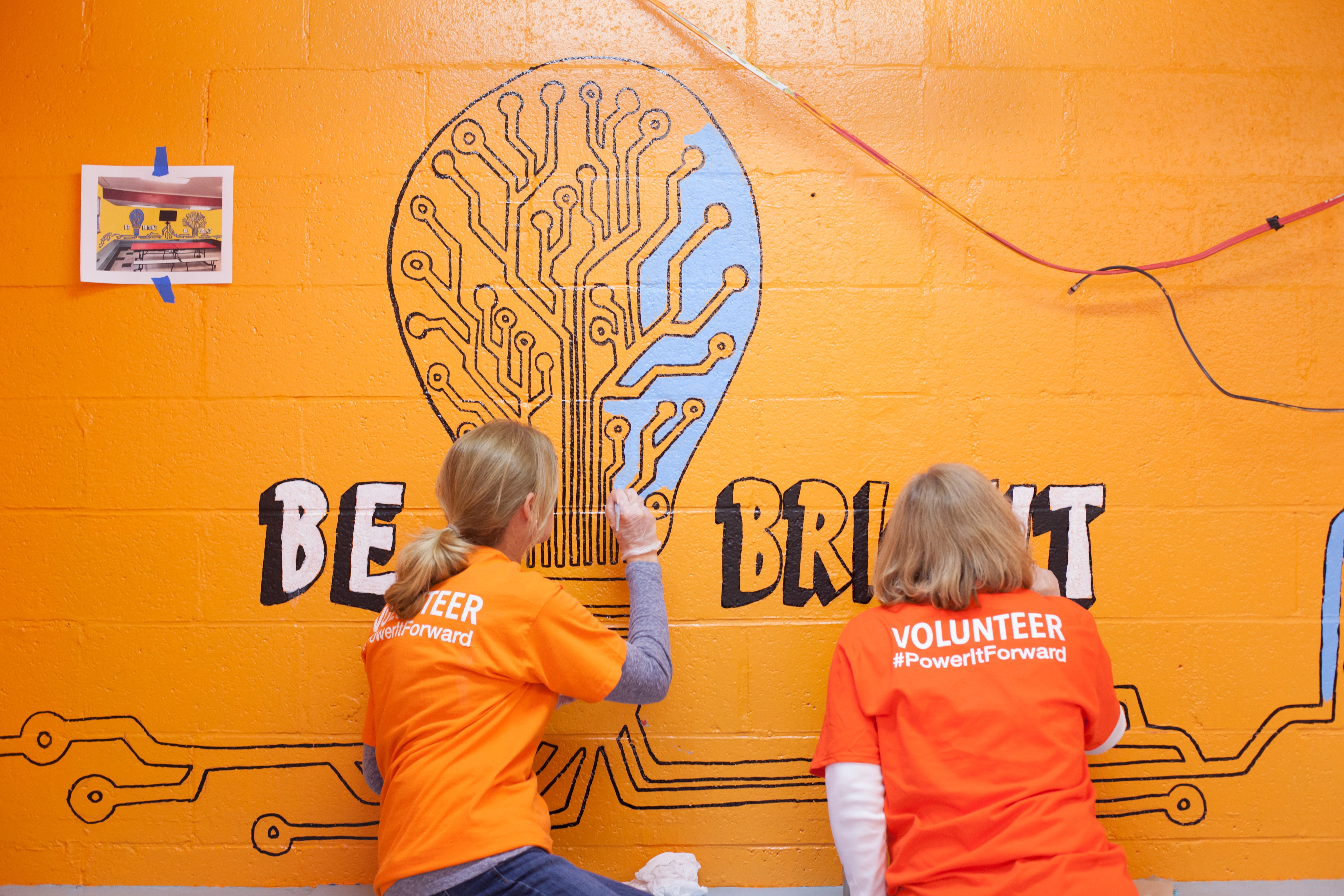 Students will now be greeted with fresh, new color at the Boys & Girls Club in Shadyside after 25 employee volunteers spent a day refreshing the clubhouse walls with colorful paint and an inspiring, STEM-themed mural.
Employee volunteers painted the clubhouse's entryway and hallways, as well as an office and recreation room. In addition, they helped to fill in a mural under the direction of its artist Dante Lombardi. The colorful, STEM-themed mural is designed to inspire students at the Boys & Girls Club to consider the many opportunities available to them in STEM-related fields.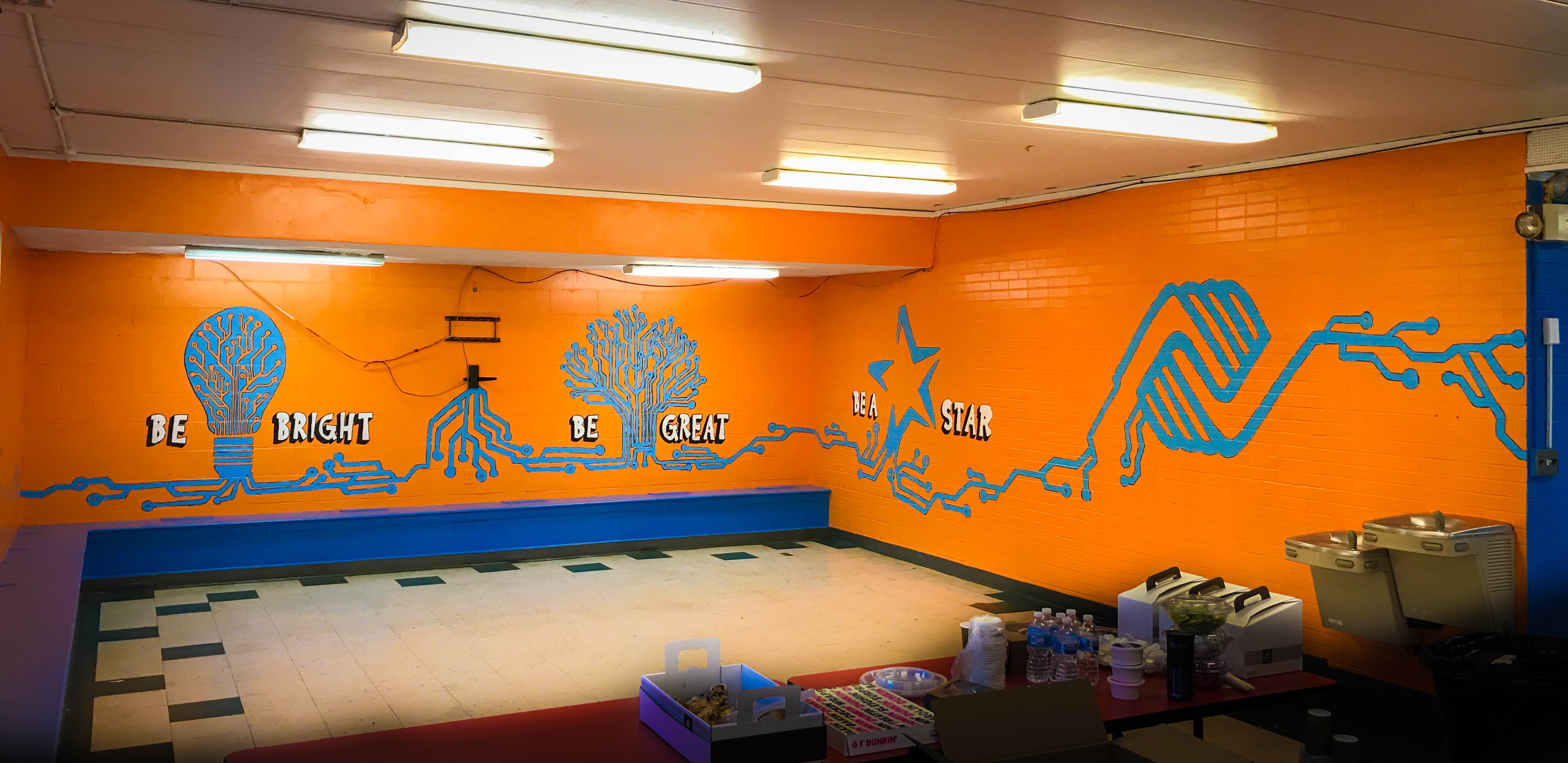 Duquesne Light participated in this project as a 'Day of Action' with the United Way of Southwestern Pennsylvania, a longtime community partner. Paige Strasbaugh, a volunteer initiatives representative for the United Way, was onsite with our volunteers, and noted how partners like Duquesne Light help them solve community problems.
According to Dave DiGirolamo, the Branch Director of the Shadyside Boys & Girls Club, the work of the Duquesne Light volunteers improved the look of the clubhouse, which is over 60 years old.
"This is an older building and it gets a lot of use. It's starting to show a lot of wear and tear. To see the difference this paint job had made here today, the brightening of the space, it just looks alive. I'm really looking forward to the kids' reactions when they get here and see it for the first time," said DiGirolamo.
Duquesne Light is dedicated to bringing a lot more than light to the Pittsburgh region because we don't just work here, we live here.