Duquesne Light Supports Expansion of Local Workforce Development Programs
Significant contribution to CCAC will prepare students for careers in high-demand fields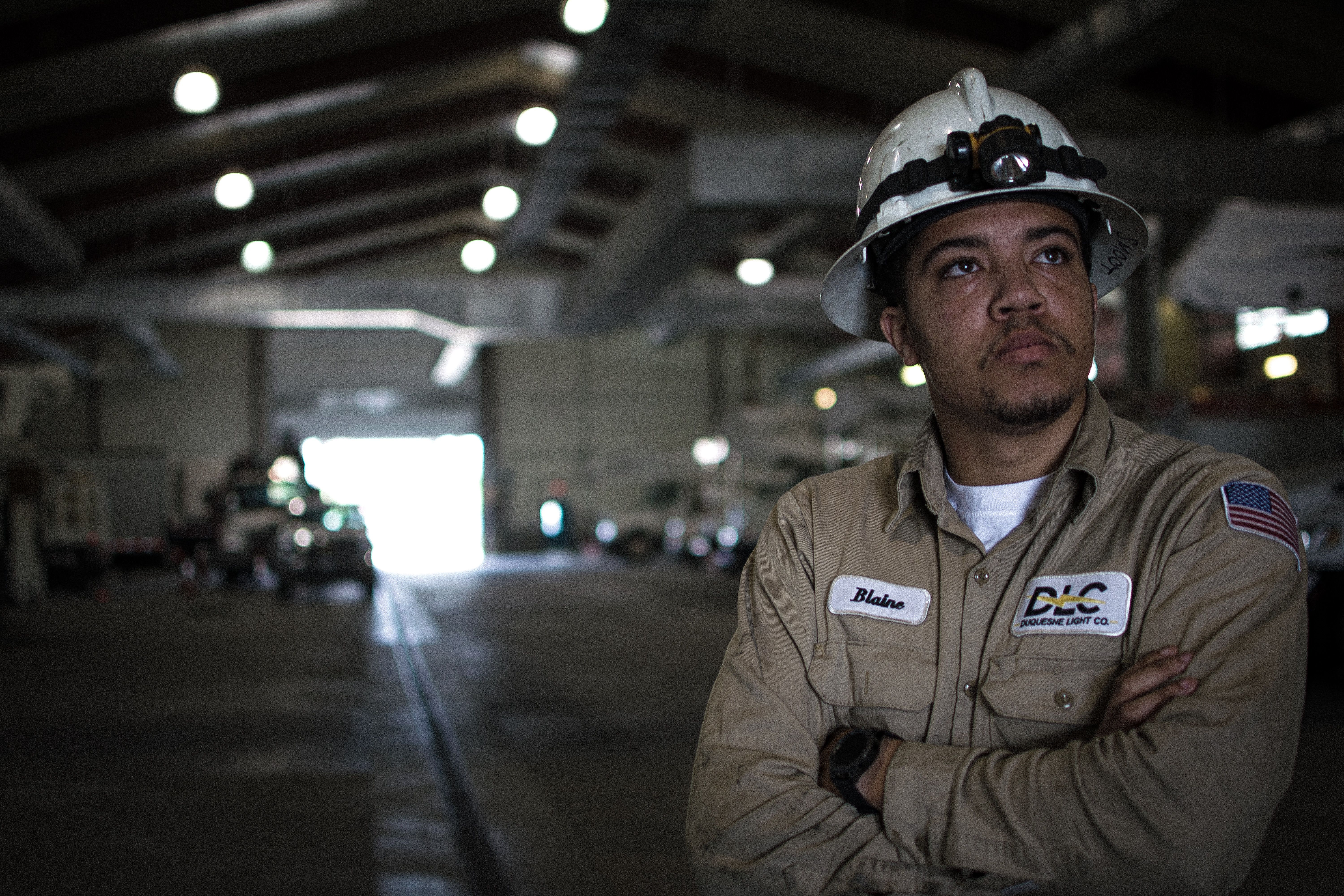 PITTSBURGH – In an ongoing effort to support the region's workforce of the future, Duquesne Light Company (DLC) recently committed $750,000 to the 'Pioneering Pittsburgh's New Workforce' fundraising campaign established by the Community College of Allegheny County (CCAC).
The funds gained from this $65 million fundraising campaign will enable CCAC to expand workforce development opportunities across its campuses in southwestern Pennsylvania and prepare local students for careers in high-demand fields, including the many skilled craft positions available at DLC.
"We can't simply wait for talent to come to us – we must work with community partners like CCAC to create our future talent pipeline," said Todd Faulk, Vice President of Human Resources, Duquesne Light Company. "Through this partnership, we'll help guide students toward rewarding career opportunities they may not have otherwise considered."
This contribution is an extension of Duquesne Light's ongoing partnership with CCAC. Since 2003, DLC has partnered with CCAC to train students enrolled in the company's Electrical Distribution Technology (EDT) program for entry-level, skilled craft positions typically associated with the electric utility industry.
The one-year EDT program, completed almost entirely at DLC facilities, offers students a five-week rotational paid internship at the end of the first semester, as well as an 11-week paid internship at the end of the second semester, when students are placed in a department within the company. Graduates of the program earn a Certificate of Electrical Distribution Technology and 44 credits towards a 64-credit Associate's Degree from CCAC.
Many students who graduate from the EDT program are offered a full-time employment opportunity at Duquesne Light. The company is currently accepting applications for its 2020 EDT program, which begins next August, until April 1, 2020.
This year, the company also partnered with CCAC to host its inaugural 'Student Bootcamp' program for over a dozen rising seniors from local high schools to prepare them for the Construction and Skilled Trades (CAST) exam and provide them with job skills training. This program, designed to showcase the high-demand career pathways in the electric utility industry, will again be offered to local high school students in the new year.
Through the 'Pioneering Pittsburgh's New Workforce' campaign, CCAC will build a new 60,000-square-foot Workforce Training Center on the North Side, featuring experiential classrooms and labs, as well as collaborative spaces for students. CCAC expects to break ground on the building in the spring of 2020. Additionally, the campaign will expand workforce development opportunities across all of CCAC's campuses.
"Duquesne Light is proud to partner with CCAC to create the workforce of tomorrow," said John Andzelik, Manager of Workforce Development, Duquesne Light. "With their help, we can address future needs and maintain safe, reliable and affordable delivery of energy to the surrounding communities."
To learn more about Duquesne Light's EDT Program, Student Bootcamp, and career opportunities, please visit DuquesneLight.com/Careers.