Duquesne Light Volunteers Prepare Community Flower Gardens for Winter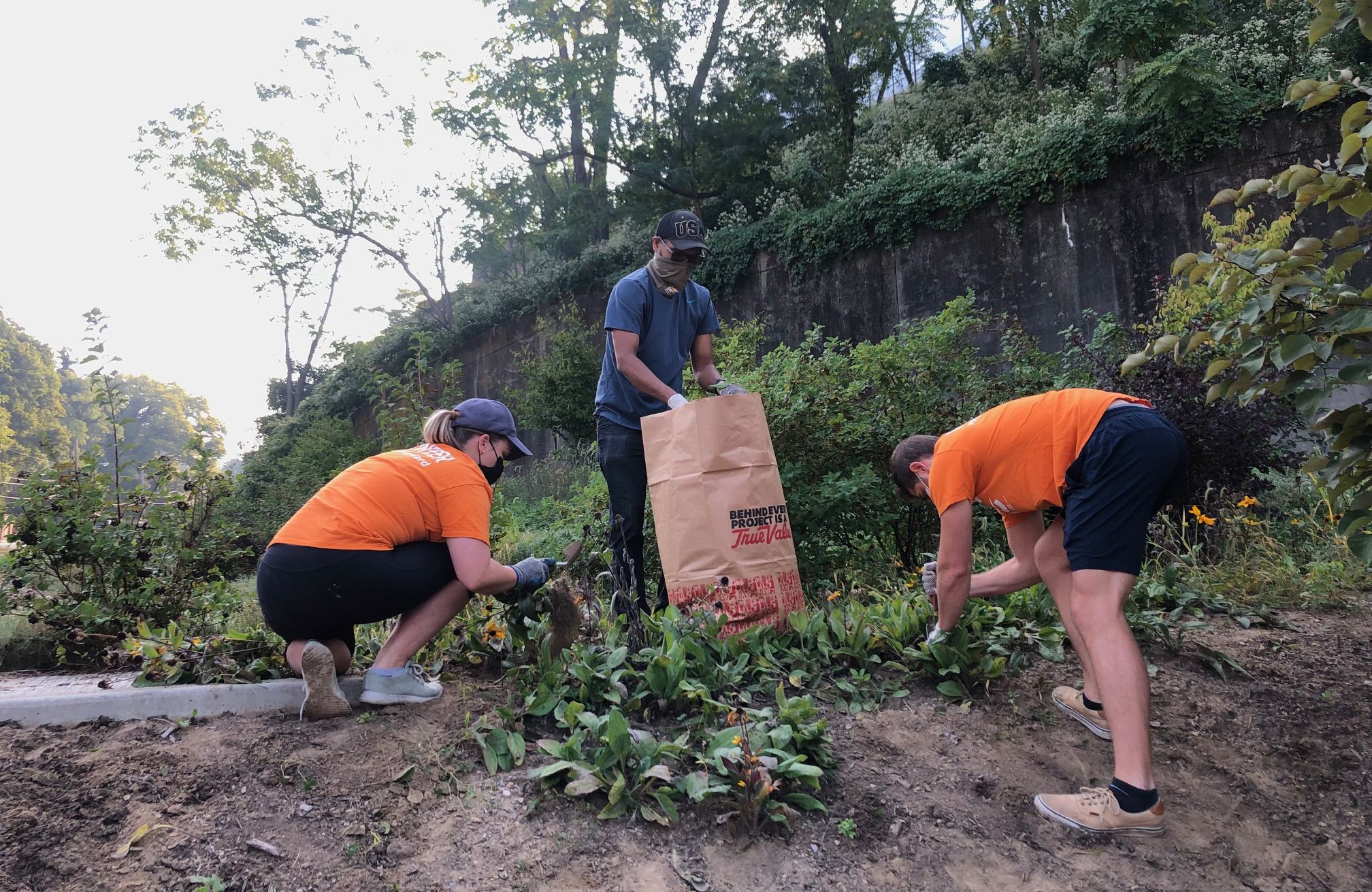 In June, 30 Duquesne Light Company (DLC) employees and their family members volunteered with the Western PA Conservancy (WPC) to plant community flower gardens in Squirrel Hill and the North Hills. Now that fall is here, DLC employees recently volunteered with WPC's "Project Garden Clean-up" to prepare their community gardens for the colder months ahead.
On Sept. 25, 11 employees volunteered with WPC's Hill District Community Flower Garden to pull annual flowers, as well as invasive plants and weeds, and prepare the perennial plants for winter. The Hill District garden is also a year-round rain garden, keeping more than 800,000 gallons of stormwater runoff from overflowing into the city's sewer drains and roadways.
On Oct. 2, 16 employees volunteered to clean up two WPC gardens in the South Hills neighborhoods of Dormont and Castle Shannon.
Volunteer Mike Selep, DLC's universal services manager, recounted how appreciative the WPC staff was.
"They were extremely grateful for the help DLC volunteers provided," he said. "We had a group that represented a wide variety of departments within DLC, and we demonstrated what can be accomplished by working together."
Commitment to the Community
Even during the pandemic, DLC is committed to finding ways to safely give back to our communities and support our neighbors in need. Employee volunteers have participated in a number of opportunities in recent months, including:
The company is also preparing to launch its "Campaign for the Community" employee giving initiative, where employees will have an opportunity to donate to local nonprofits of their choice and receive a dollar-for-dollar company match.
"DLC has always been invested in the communities where we live and work," said Hana Uman, corporate citizenship associate, DLC. "Whenever there's an opportunity for us to give back, there's never a shortage of employees who step up. I've been impressed by our team's enthusiasm when it comes to volunteering and helping our neighbors, especially in times like these."