Employees Deliver Food to Over 500 Families, Purchase More Than 300,000 Meals for the Food Bank
Employees Raise More Than $60,000 for Greater Pittsburgh Community Food Bank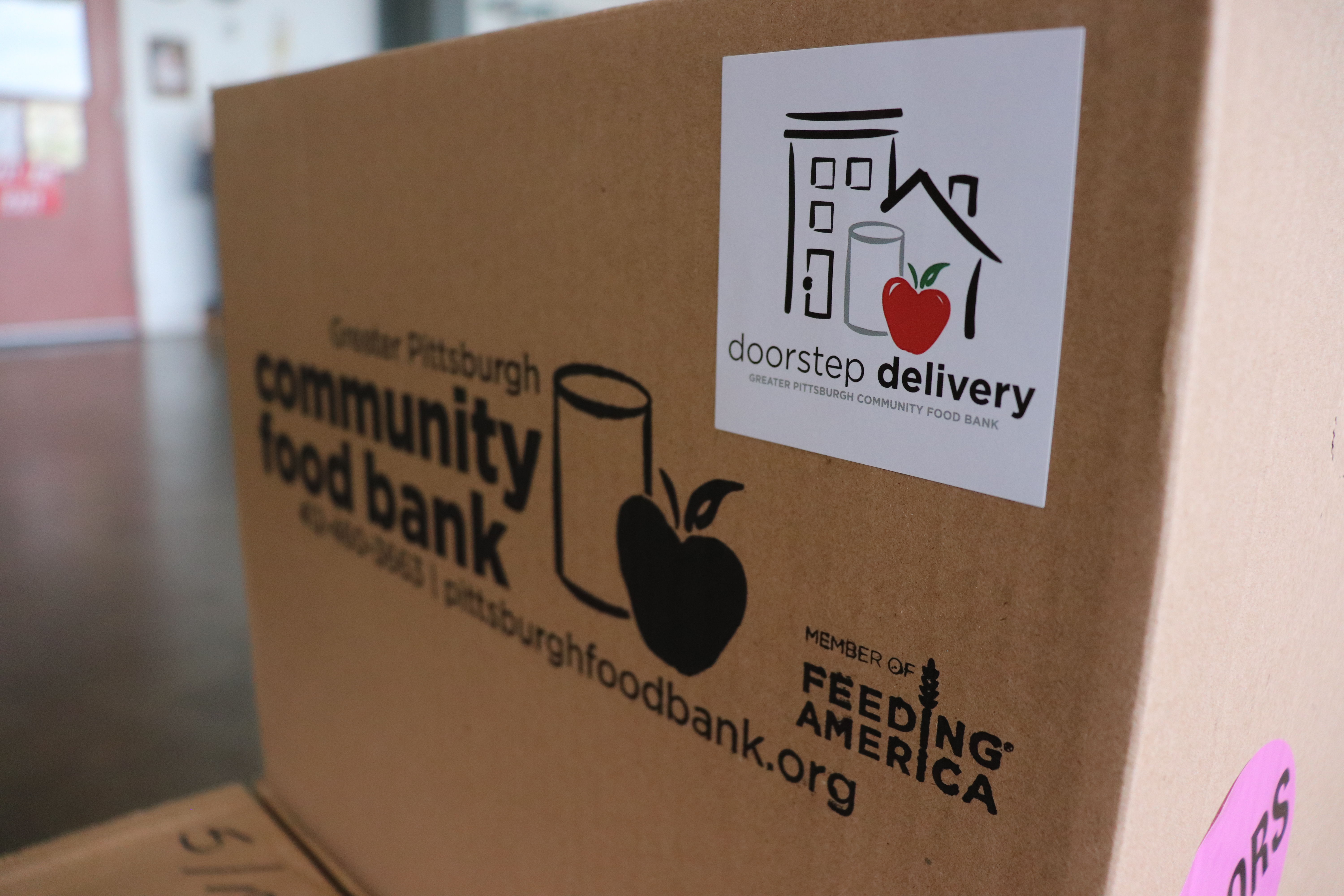 PITTSBURGH – Duquesne Light Company (DLC) employees volunteered to deliver food to more than 500 families in Allegheny and Beaver counties on May 19. Through a company-wide fundraising campaign, employees also raised more than $60,000 for Greater Pittsburgh Community Food Bank, including a $20,000 contribution from the company.
"For over 140 years, Duquesne Light has been a proud part of the Pittsburgh community," said Steve Malnight, President & CEO, Duquesne Light Company. "We're here to help our neighbors most in need as our region recovers from the pandemic. ​ Together, we will bring Pittsburgh back."
On behalf of DLC and its 1,600 employees, Malnight presented the $60,710 contribution alongside Lisa Scales, President & CEO of Greater Pittsburgh Community Food Bank, at the Food Bank headquarters on May 19. Following, Malnight joined DLC employees in delivering over 200 boxes of food to senior citizens throughout Allegheny County as part of the Food Bank's Commodity Supplemental Food Program (CSFP). The program prevents vulnerable seniors from having to choose between food and other basic needs.
"Duquesne Light has always been such a great partner of ours and we're thankful to them and their employees for once again coming together during this crisis to help our neighbors," said Lisa Scales, President and CEO of the Food Bank. "Today's donation will go a long way to ensuring all of our neighbors have enough to eat."
The same afternoon, DLC employees volunteered at Faith Restorations' weekly food distribution in Beaver County, where over 300 meals were distributed to county residents in need.
"This has been a trying time," said Rachel Pittman-Triscila, Director of Pantry, Faith Restorations. "Our organization has been amazed at the support we have been given from the community as we are serving families in need."
Through a variety of activities and programs, Duquesne Light is bringing immediate economic relief to the community in support of its nearly 600,000 customers in Allegheny and Beaver counties.
Here to Help its Customers:
Duquesne Light will continue to provide updates related to the COVID-19 outbreak on its website at DuquesneLight.com, as well as on Facebook and Twitter as needed.
As always, customers are encouraged to reach out to DLC at 412-393-7100 to speak with a Customer Service Representative if they need assistance.