Here to Help: Employee Volunteers Serve Over 500 Families in One Day; Raise More Than $60,000 for Food Bank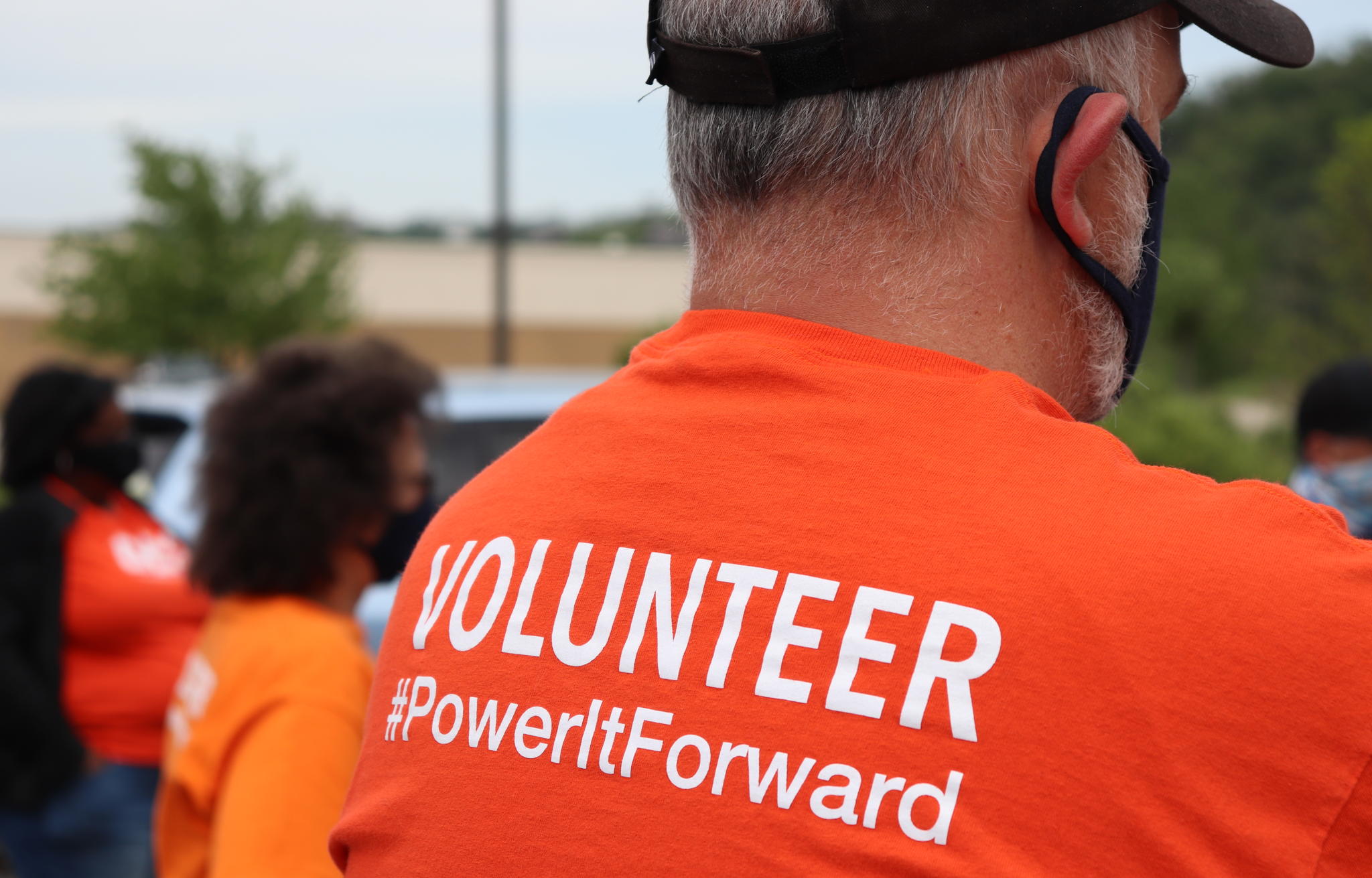 Over 300,000 – that's how many meals Duquesne Light employees purchased for its customers facing hardships in Allegheny and Beaver counties. For over 140 years, DLC has been a proud partner in the Pittsburgh community, and our employees continually demonstate just how much they care for it.
Even after raising more than $60,0000 for Greater Pittsburgh Community Food Bank, DLC's employees kept giving. They went above and beyond to not only donate generously, but also to volunteer their time. 
On May 19, 30 employee volunteers partnered with the Food Bank to deliver over 200 boxes of food to senior citizens in Allegheny County. Duquesne Light's President & CEO, Steve Malnight, even joined in on the important work. 
On the same afternoon, DLC partnered with Faith Restorations to assist at their weekly food distribution, providing meals to over 300 families in Beaver County.
Collectively, our employee volunteers served more than 500 families in one day.
Our employees are proud to join in on community efforts to support our customers: 
Janese, Business Process Trainer 
Giving and volunteering has been part of Janese's family from an early age. Feeling blessed she is still able to work and provide for her family at this time, Janese respects the food bank and the positive impact they have on the community. ​ 
"I believe if we all do our part to help others when we can, the world becomes a better place," Janese expressed. "Showing kindness, compassion, respect and love towards others can impact a person and a community." 
She encourages others to make an impact in their community by volunteering, checking on their neighbors, running errands and picking up the phone and calling loved ones. ​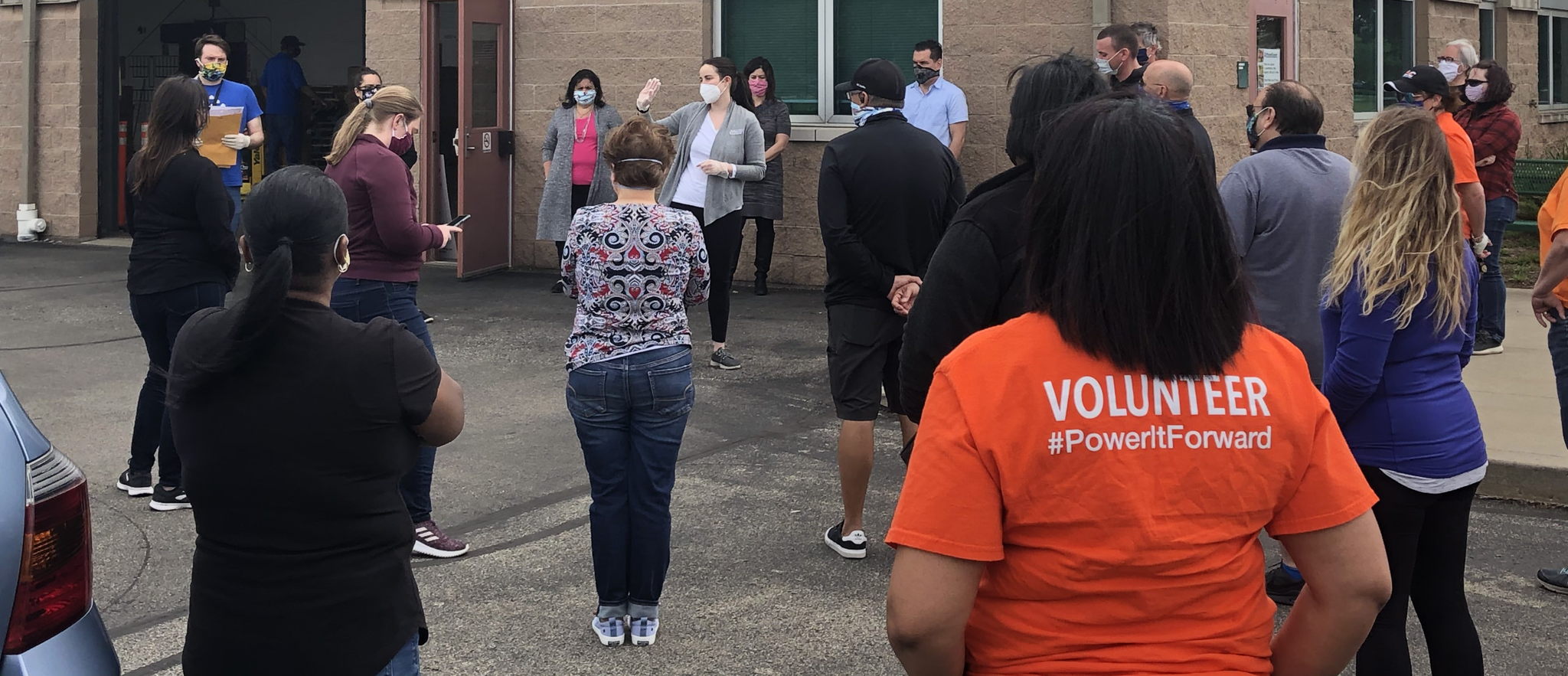 Lisa, Regulatory Consumer Relations Associate ​ 
A proud resident of Mr. Roger's neighborhood, Lisa believes, "when your neighbor is struggling, if you are able, helping is the right thing to do." Understanding the vital role volunteers play in food bank operations from past experiences, Lisa was happy to participate in any way she could. "DLC is not just a utility. DLC employees are a part of the communities we serve," she explained. ​ 
During the pandemic, following all health guidance on social distancing and wearing masks is how she feels others can make an impact on the community. Following these protocols and helping whenever and wherever you are able can make a difference.
"We can all take notice of where there is a need and do what we can to help others, whether by donating money or time to charitable organizations, patronizing local businesses, or just checking in on our neighbors with a kind word."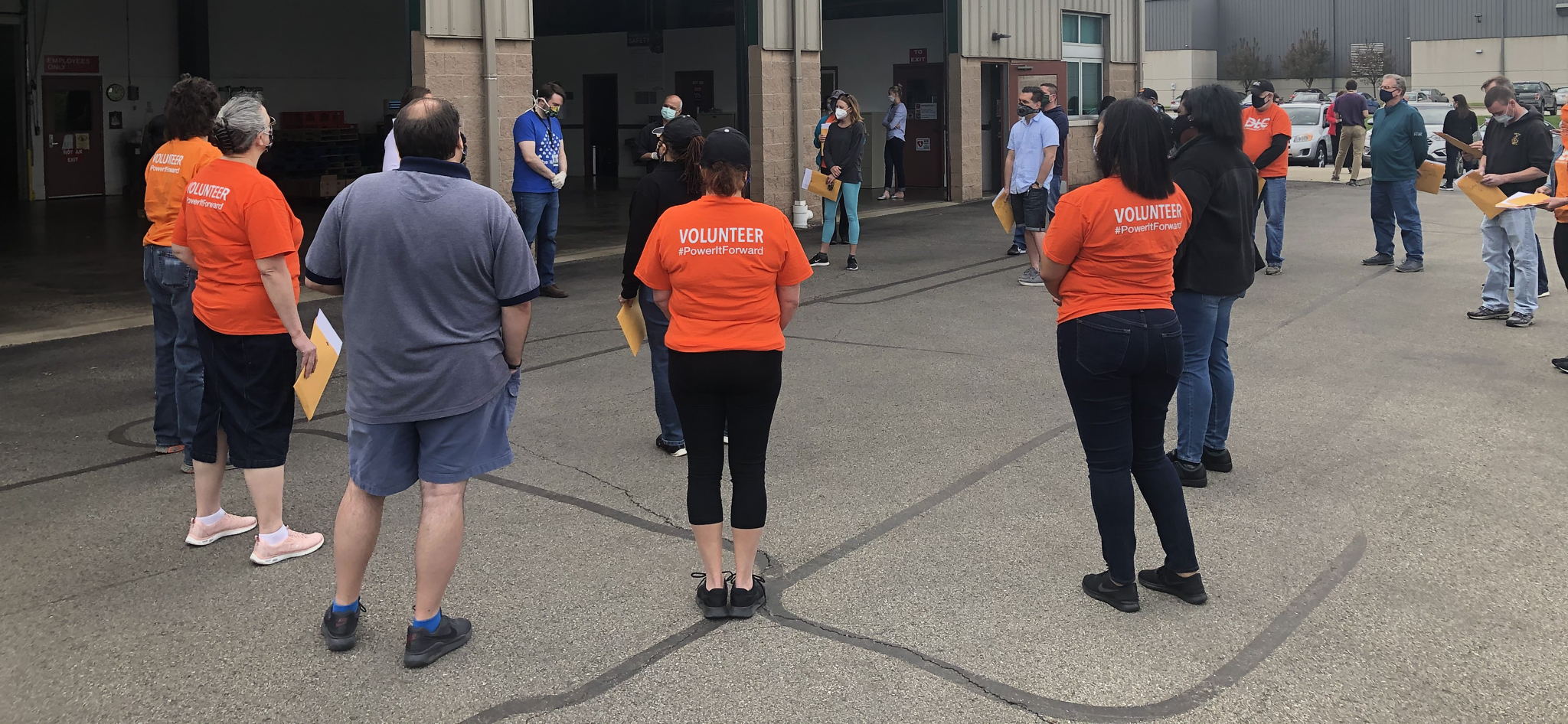 Michelle, Work Administration Supervisor 
"Without our customers, we wouldn't have DLC. We come to work every day because of them," Michelle said as she explained the importance of DLC giving back to the community.
Realizing these are difficult times for many families, she's showing her gratitude for still being able to work by helping those in need. ​ 
Michelle has seen how this situation effects everyone in a different way and, if you want to show support, she suggests reaching out to those in need, even if it's just to talk, and supporting small businesses whenever you can.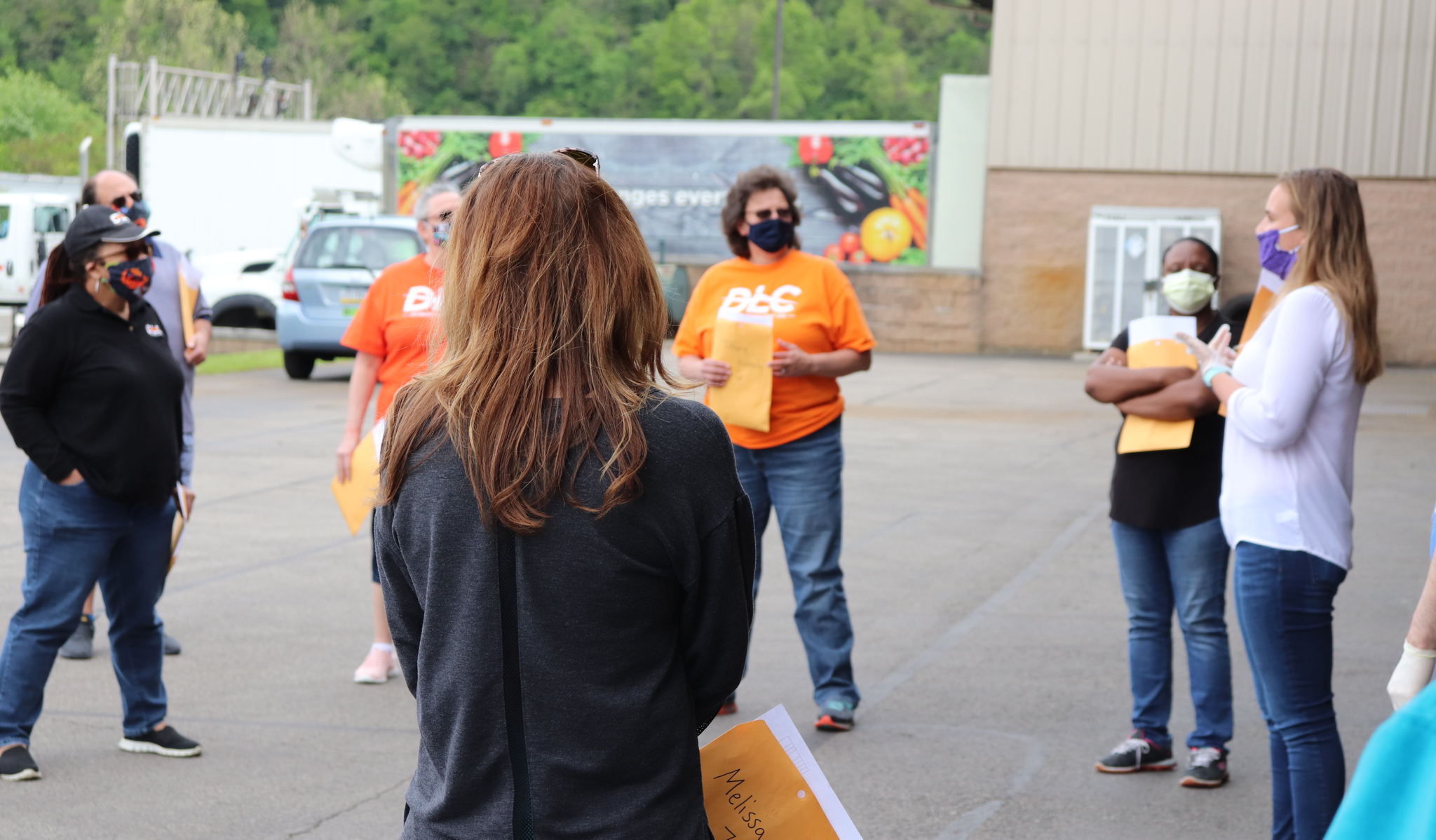 Rick, Financial Support Analyst ​ 
Although Richard has given before, this is his first-time volunteering.
After seeing what was going on in the community through the news, he felt the need to do something and make a difference. "Nobody should ever have to go hungry," he said 
If you're looking for a way to help in the community, Rick recommends researching causes your passionate about to find the opportunity that's right for you.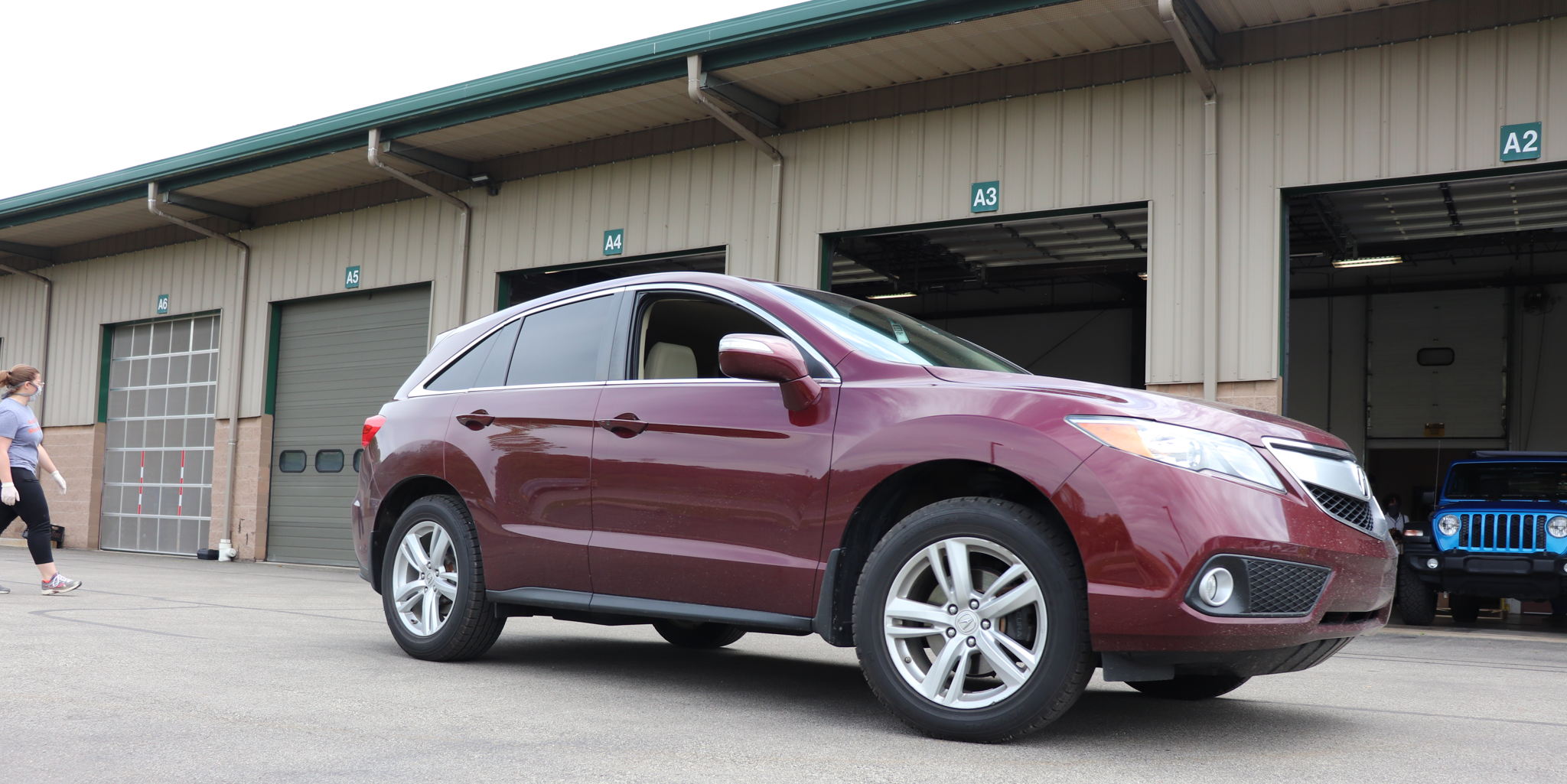 Ebony, Customer Service Representative 
"Never forget where you came from," said Ebony, when reflecting on what motivates her to help our community in its time of need.
Happy to be able to help, she recognizes DLC as a staple in the Pittsburgh region and wanted to give back to her neighbors in need.
Even if you can't donate at this time, Ebony encourages others to volunteer their time in an effort to support the community.
---
Thank you to our employee volunteers who continue to show their support for the community. We are proud to be a company of 1,600 employees who come together and care deeply for our community, even in challenging times. We're here to help because we don't just work here, we live here.