Duquesne Light Employees Volunteer to Help Seniors and Students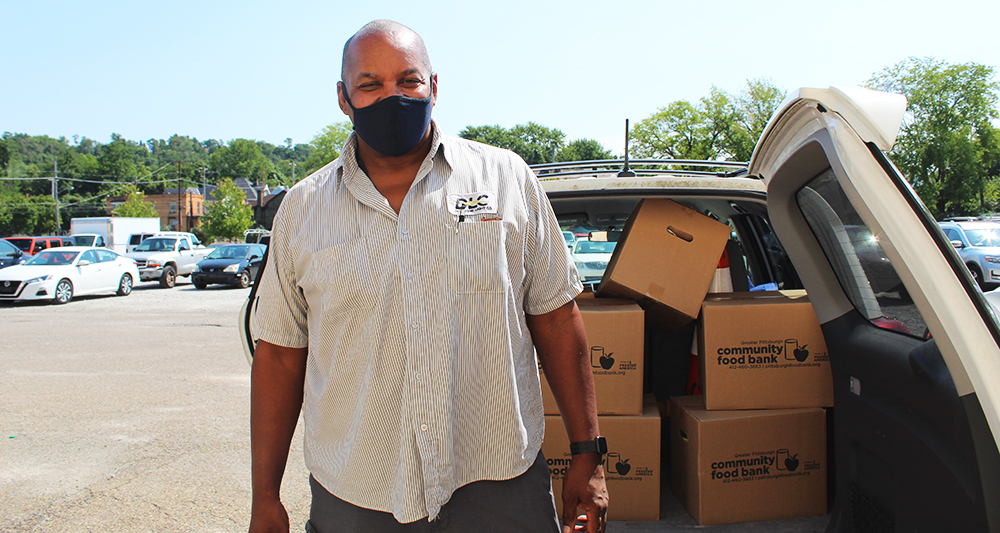 As the pandemic continues to impact communities across our service territory, Duquesne Light Company (DLC) employees are finding ways to safely volunteer in the spirit of serving our community.
On Sept. 9, 13 employees from the Field Collection group volunteered with Rebuilding Together Pittsburgh (RTP) to deliver food to seniors in need. RTP, which traditionally provides home rehabilitation projects for low-income homeowners, has seen increased food insecurity among many of its clients since the pandemic began. To offer support, they've partnered with the Greater Pittsburgh Community Food Bank's Senior Boxes program to help get food to those who need it.
DLC employees also volunteered for the program in May. In total, we've helped deliver 3,475 pounds of food to nearly 100 seniors in Allegheny County.
Standing United With the Community
Last week, several DLC employees also volunteered at United Way of Southwestern Pennsylvania's Tools for Schools event to pack boxes of school supplies for under-resourced students, including pens, notebooks, markers and crayons.
The Tool for Schools project was part of a three-day volunteer event at Heinz Field, which prepared 250 boxes of supplies that were distributed to 250 elementary school teachers across Allegheny, Butler and Westmoreland counties. More than 6,000 total students will benefit from the supply drive.
"The pandemic has hit our teachers and students particularly hard, so anything we can do to make their lives easier is well worth it," said Ashley Macik, associate manager of external communications, DLC. "Through Tools for Schools, hundreds of students will receive some of the necessary supplies they need to have a fun and successful school year, regardless of where they're learning. It was an honor to represent DLC at this event and to continue our mission of giving back to the community."