Duquesne Light's Residential and Small to Mid-Size Business Customers Can Now Easily Find Support
DLC is Here to Help with Payment Assistance Offerings, Energy-Saving Tools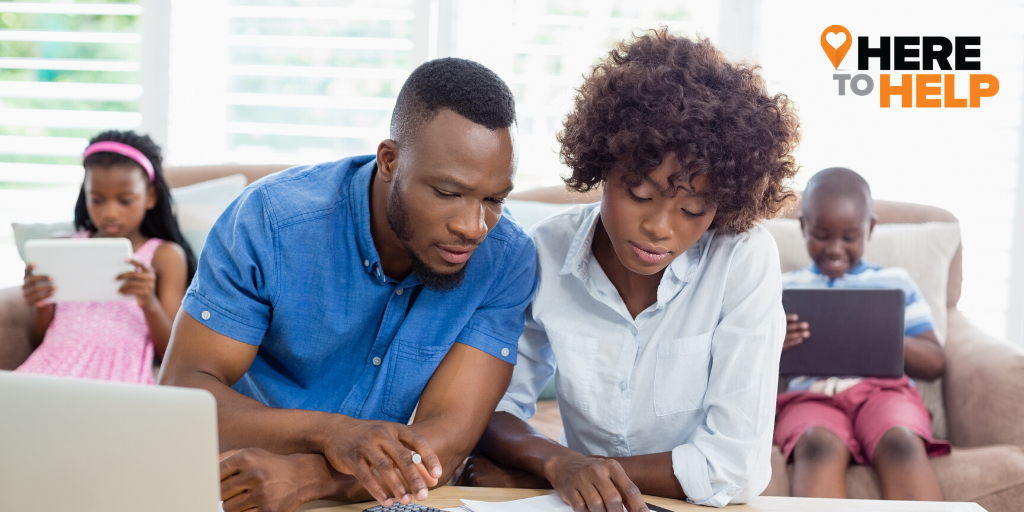 PITTSBURGH – In times like this, when everything feels uncertain, one thing is clear—no one should feel alone because help is available. Duquesne Light's new 'Here to Help' resource center, which includes payment assistance and energy-saving tools, is now available to aid residential and small to mid-size business customers facing financial hardships resulting from the ongoing pandemic.
"There is no doubt these are stressful times for some of our customers," said Dave Johnson, Chief Customer Officer, Duquesne Light Company. "By making it simple and easy for customers to find what they need, when they need it, we're also giving them time and peace of mind, which is more important today than it's ever been."
Here to Help Residential Customers
DLC's 'Here to Help' resource center makes it simple for residential customers to manage their electric use and save on their monthly electric bill, especially as they spend more time at home. With all resources and tools in one place, customers will find energy-saving tips, payment options and links to community-based organizations.
In addition to DLC's existing payment assistance offerings, the Pennsylvania Department of Human Services announced an expansion to the Low-Income Home Energy Assistance Program (LIHEAP). This LIHEAP Recovery Crisis Program offers income-eligible customers crisis grants of up to $800. Customers who received support from LIHEAP prior to the recovery program may be eligible for an additional grant. The program is open until August 31, 2020 or until funds run out.
Through its partnership with Dollar Energy Fund, DLC also added $375,000 of extra funding to its Hardship Fund and expanded income-eligibility, making more than 152,000 of its customers income-eligible for a one-time hardship grant of up to $500. Customers also are encouraged to enroll in a payment arrangement or budget billing to temporarily reduce or spread out the cost of their monthly electric bill. Customers experiencing long-term financial hardships should apply for DLC's Customer Assistance Program (CAP), which forgives arrears and reduces the monthly payment for those who are eligible.
Customers can learn more about these tools and programs by visiting the 'Here to Help' resource center at www.DuquesneLight.com/HereToHelp.
Here to Help Small and Mid-Size Business Customers
DLC also is providing support for its small and mid-size business customers, especially as they manage through the financial impacts of the pandemic. Using the recently launched 'Business Center' at www.DuquesneLight.com/Business, DLC's business customers can find tools and resources to manage their electric use, reduce their monthly electric bill and select the best payment and billing options. 
Small and mid-size business customers in need of financial assistance are now eligible to enroll in payment arrangements. These customers are encouraged to dial into a newly dedicated customer service line by calling 412-393-7300 to discuss their unique situation with one of DLC's customer service representatives specially trained on the issues small and mid-size business customers are facing today.
As a leader in Pittsburgh, DLC supports local businesses and the region's economy through spending and community giving. This year, DLC gave more than $1.7 million to local organizations serving the community and spent more than $117 million in this region last year alone.
"As a proud Pittsburgh-based company, helping customers in times of need is more than something we do; it's a commitment to our community we've stood by for 140 years," said Johnson.
Through a variety of efforts, DLC is here to help its customers as they navigate through the hardships brought on by the COVID-19 outbreak.
DLC will continue to provide updates related to COVID-19 on its website at DuquesneLight.com, as well as on Facebook and Twitter as needed. As always, customers are encouraged to reach out to DLC at 412-393-7100 to speak with a Customer Service Representative if they need assistance.