DLC Expands Support for Customers by Extending Discontinuation of Shutoffs, Waiving Late Fees and Increasing Payment Assistance
More Customers to Receive Payment Assistance on Electric Bills Due to Eligibility Expansion, Funding Increase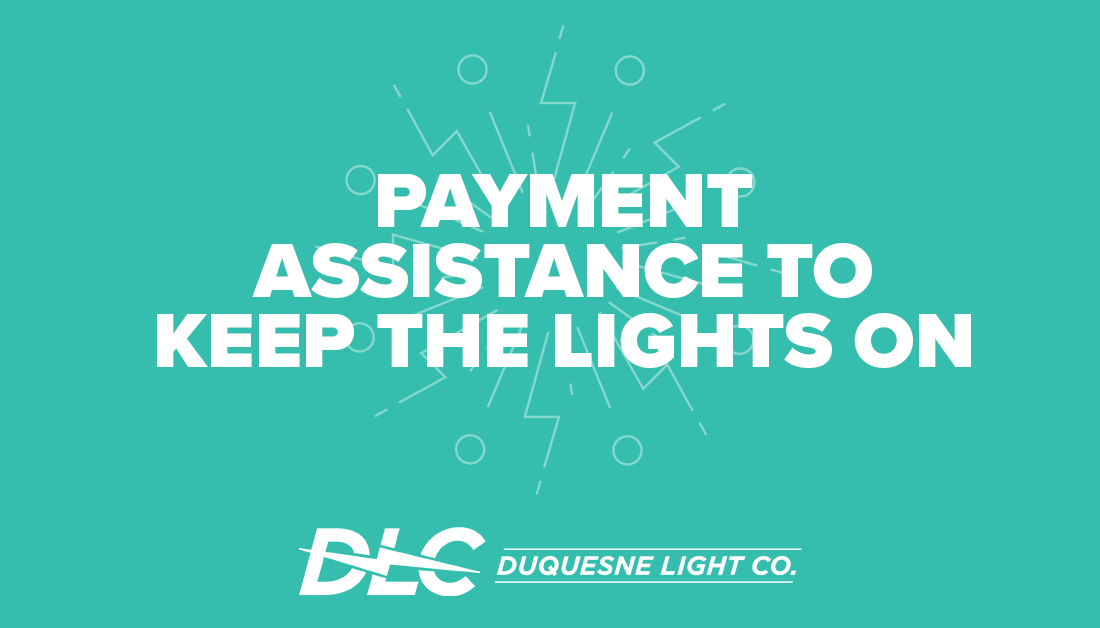 PITTSBURGH – To ease the burden placed on customers as a result of the COVID-19 pandemic, Duquesne Light Company (DLC) is extending its discontinuation of shutoffs and waiving late fees until at least June 1, 2020. Additionally, the company has proactively expanded the eligibility for its Hardship Fund, meaning over 152,000 of its customers may now qualify for payment assistance on their electric bills.
Prior to increasing eligibility, DLC also made an extra $750,000 available to its customers in the Hardship Fund, administered by Dollar Energy Fund, after matching a $375,000 contribution from the Pennsylvania Office of Consumer Advocate.
"Whether it's due to job layoffs, business closures or increased expenses, we understand there are families who need support today, who just a few days or weeks ago did not need assistance paying their electric bill," said David Johnson, Chief Customer Officer, Duquesne Light Company. "As we expand the assistance available to our customers in response to the ongoing pandemic, we encourage every customer in need of support to reach out so we can help."
On April 17, the Pennsylvania Public Utility Commission (PUC) approved DLC's proactive request to temporarily expand the income eligibility requirements so more customers qualify for assistance through the Hardship Fund. Under the existing plan, funding is available to customers with a household income at or below 200% of the Federal Poverty Level (FPL). Now, customers with a household income at or below 250% of the FPL are eligible for funding through the end of 2020. As a result of this change, an additional 25,000 DLC customers beyond those already qualifying may now be eligible for assistance through the Hardship Fund.
The Hardship Fund offers eligible customers a grant of up to $500 per year, which is applied to their DLC electric account and does not have to be paid back. Due to the increased funding, customers who have received a grant this season may be eligible for an additional grant of up to $500. More information about the grant, including the full eligibility requirements, can be found at www.DuquesneLight.com/HardshipFund.
Receiving Payment Assistance
Safely, and from the comfort of their homes, customers can check their eligibility and apply for assistance from the Hardship Fund by taking the following steps:
Visit www.DollarEnergy.org
Click on 'Agency Finder' in the top selection
Enter home address
Call Dollar Energy Fund screening agency closest to home address
Discuss eligibility and application with a verified representative
DLC has several other support options available to customers experiencing financial hardships, such as a customer assistance program, payment arrangements and energy efficiency resources. Those interested in learning more about these programs are encouraged to visit the payment assistance page at www.DuquesneLight.com. Customers can ask questions and discuss their options with a DLC customer assistance representative by calling 1-888-393-7600.
In addition to helping its customers with payment assistance, DLC contributed $500,000 to the Pittsburgh Emergency Action Fund, administered by The Pittsburgh Foundation, to support its customers in Allegheny and Beaver counties. DLC's 1,600 employees also have raised nearly $30,000 in their ongoing fundraiser for the Greater Pittsburgh Community Food Bank. The company is matching employee contributions to the food bank to strengthen the community impact.
In response to the current pandemic, DLC has taken many actions under the direction of its Incident Command Team to ease the burden on its customers, protect its employees and ensure safe and reliable power is delivered to the region, including:
Easing the Burden on Customers:
Providing Safe & Reliable Power to the Community:
Increased inspections of equipment powering critical facilities, such as hospitals
Around-the-clock field operations to improve response times
Reprioritization of work, including deferral of many planned outages, to limit customer interruptions to service
Continuing work required for the safety of customers and the community
Protecting Employees:
Implemented paid time off and special leave policies for employees impacted by COVID-19 and school closures
Alternative and remote work assignments for office-based employees
Social distancing policies
Staggered field operation shifts to limit exposure between crews
Limited facility access to critical employees only
Advanced cleaning measures at company facilities
Following federal and state health guidelines for necessary customer contact
DLC will continue to provide updates related to the COVID-19 outbreak on its website at DuquesneLight.com, as well as on Facebook and Twitter as needed. As always, customers are encouraged to reach out to DLC at 412-393-7100 to speak with a Customer Service Representative if they need assistance.