Duquesne Light Named a Most Trusted Brand Among U.S. Utilities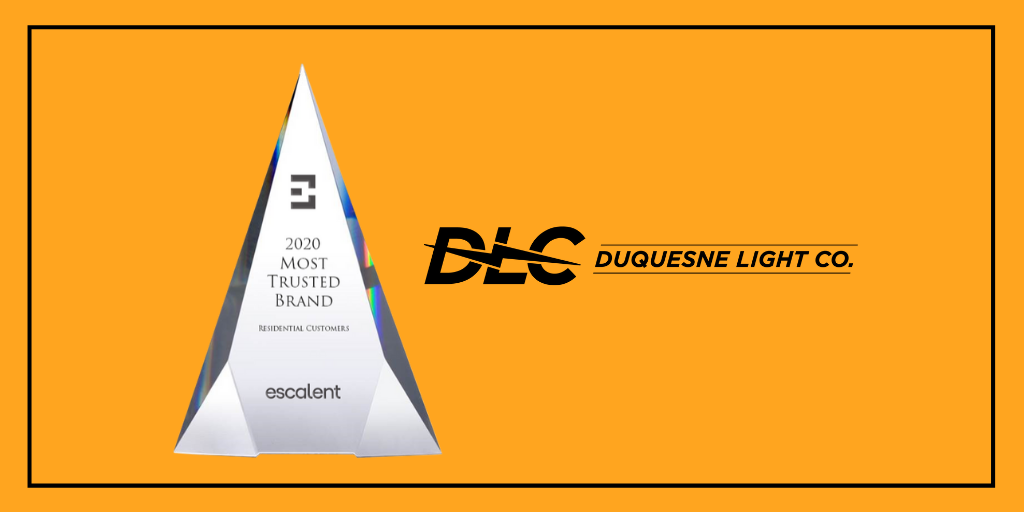 When it comes to customer satisfaction in the utility industry, trust is crucial. It's especially important at Duquesne Light Company (DLC) and to the nearly 600,000 customers we serve every day. That's why we're honored to announce our recognition as a 2020 Most Trusted Utility Brand by residential customers.
DLC is one of 44 utilities in the U.S. named to this year's list, ranking second among electric service providers in the East region. Results are based on the Cogent Syndicated Utility Trusted Brand & Customer Engagement™: Residential study from Escalent, a top human behavior and analytics firm. The study, which uses a "balanced scorecard" to explore relationships between utilities and customers, found that trust in utilities is at an all-time high because of the industry's swift and effective response to the COVID-19 pandemic.
"It is clear from our research the utility industry has done a fantastic job supporting customers through the pandemic. This has won utilities the trust and goodwill of their customers," said Chris Oberle, senior vice president at Escalent. "The utility industry is used to handling crises and quickly provided customer support. Awareness of utility COVID-19 efforts was supported by higher communications recall, the high quality of customer service interactions, and providing more value-added recommendations during service."
In recent months, DLC has taken various steps to help our customers and community through the current crisis, including:
This year's recognized utilities scored the highest on the Cogent Syndicated Brand Trust Index among 140 companies. The index score factors in customer focus, community support, communications effectiveness, reputation, reliable quality and environmental dedication. The average score of this year's survey was a record-high 696 on a 1,000-point scale, with DLC scoring 705. Over 70,400 residential electric, natural gas and combination utility customers participated in the study.
We wish to congratulate all of the 2020 Most Trusted Utility Brands and recognize their essential contributions and dedication to the communities they serve. ​