Duquesne Light Company Reopens Microgrant Program to Support Regional Efforts in Environmental Justice, Education and Social Equity
Increasing total giving amount to $250,000 to benefit local nonprofits and help advance company's mission to create a clean energy future for all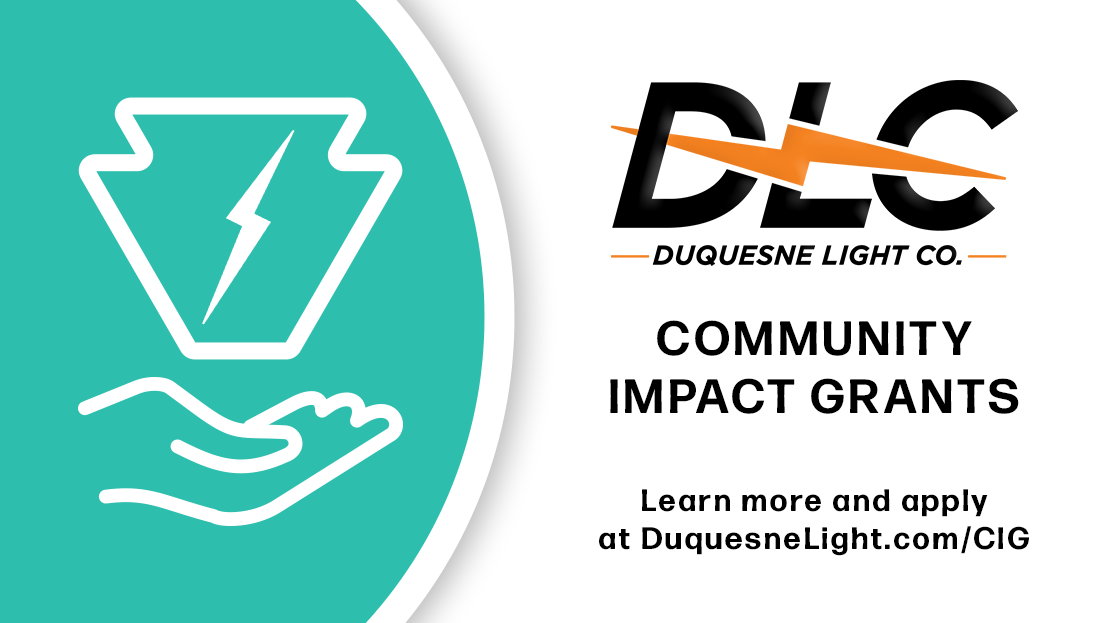 PITTSBURGH — Duquesne Light Company (DLC) today announced the reopening of its Community Impact Grants (CIG) program, which awards diverse, grassroot community organizations in Allegheny and Beaver counties with microgrants of up to $10,000 to support projects and programs that benefit the Pittsburgh region. This year, the company is conducting one application cycle with an increased total of $250,000 in available grants. To align with and advance DLC's mission to create a clean energy future for all, this year's program will fund efforts in environmental justice, education and social equity, specifically:
Environmental justice: Community gardens; park upgrades and restorations; climate resilience projects
Education: Programs supporting K-12 education in the areas of science, technology, engineering, arts and math; access or increased access to technology; purchasing equipment for educational programming or increased capacity
Social equity: Programs benefiting housing, racial equality, refugee assistance and access to food for historically disenfranchised communities
"We are thrilled to launch another round of Community Impact Grants following last year's enthusiastic response to the program," said Sam Hartzman, community relations manager at DLC. "We know there are many projects and organizations throughout the Pittsburgh region that align with our company's values and are doing incredible things in the areas of environmental justice, education and social equity. We can't wait to see what new partnerships we will forge through this new round of funding."
The company launched the CIG program in April 2021 and has awarded more than $200,000 to dozens of local nonprofits to date, 80% of which are diverse led. The increased funding in this year's CIG cycle follows DLC's recent expanded contribution to the Dollar Energy Fund to benefit customers who need support with paying their energy bills.
"Our desire to partner with customers and communities takes many different forms," said Christine Waller, vice president of communications, ESG and corporate giving at DLC. "From ensuring access to the essential products and services we provide, to supporting the overall health and well-being of our communities through philanthropy and volunteerism, DLC is committed to seeing our region thrive."
To be considered for a grant through the CIG program, organizations must:
Be a 501(c)3 nonprofit or state equivalent, or an organization receiving fiscal sponsorship from a registered 501(c)3 or state equivalent.
Meet DLC's Charitable Giving program guidelines listed in the program's FAQs.
Serve residents in Allegheny and/or Beaver counties.
Have an annual operating budget equal to or less than $500,000 and/or a specific targeted project.

Organizations with larger budgets that are not applying on behalf of a smaller nonprofit or community group will not be considered.
Funding should not be used for capital campaigns or overhead expenses.
Interested organizations can apply online starting today, May 3, through Friday, June 3, 2022. All applications will be reviewed by a committee of DLC employees, with final decisions being communicated to applicants within six weeks of the submission deadline.
To learn more about the program and application process, visit DuquesneLight.com/CIG.