Duquesne Light Company Launches Annual Vegetation Management Efforts to Support Service Reliability and Safety
Company to clear potentially hazardous vegetation along 1,300 miles of power lines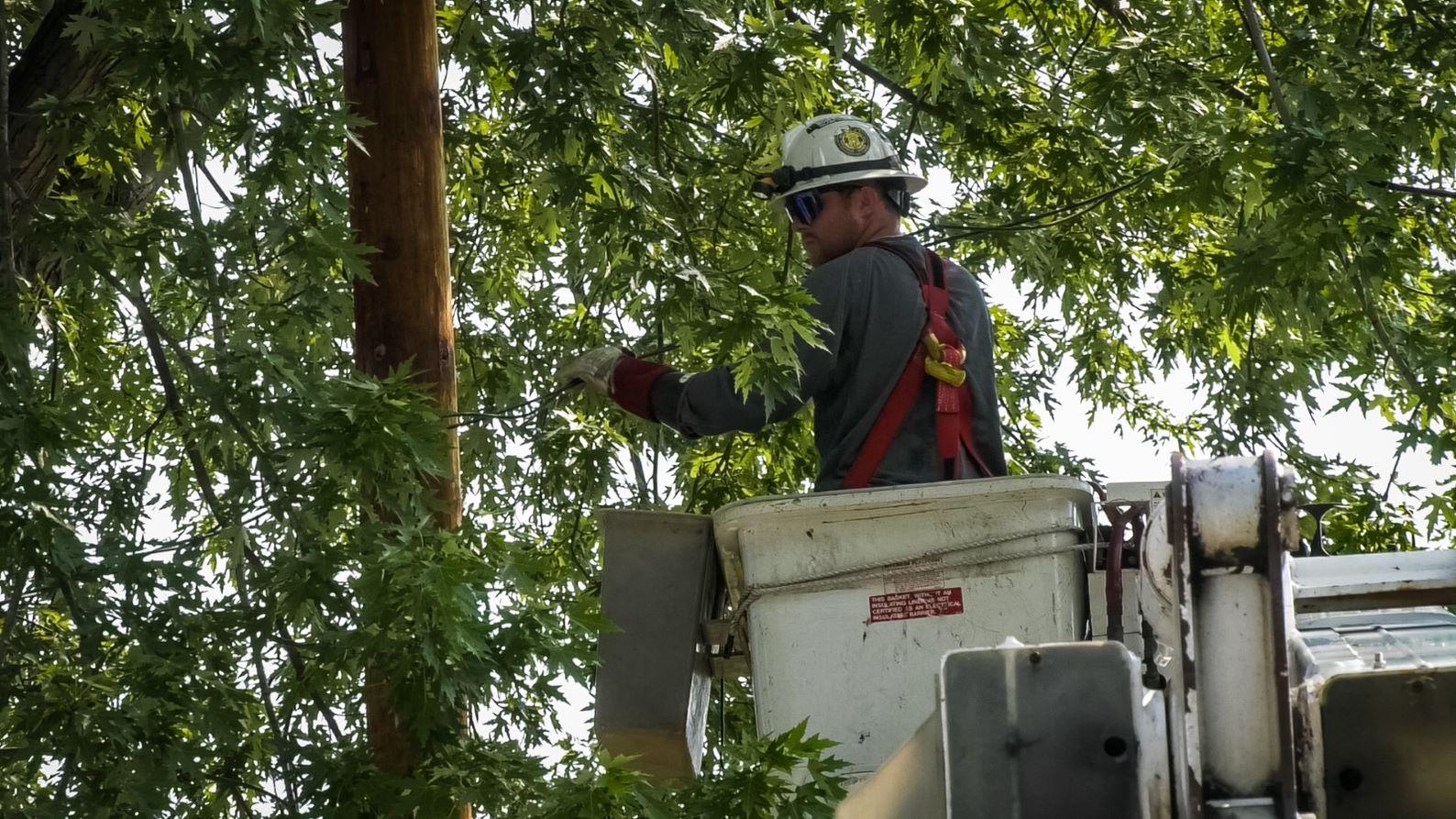 March 2, 2022
PITTSBURGH — Duquesne Light Company (DLC) has begun its annual vegetation management work to clear overgrown trees, shrubs and brush around the company's transmission and distribution lines. This year, crews will maintain approximately 50,000 trees along 1,300 miles of power lines in Allegheny and Beaver counties, including neighborhoods in the city of Pittsburgh. Because dense vegetation is a leading cause of power outages, DLC's yearly efforts enable the company to continue offering safe and reliable service to its customers.
Through its vegetation management program, DLC is committed to protecting and cultivating the city's urban tree canopy and natural biodiversity, while applying best practices and advanced technologies from both the arboricultural and utility vegetation management industries. In accordance with state and federal regulations, various techniques are used to safely manage vegetation, including manual removal or pruning, brush clearing, aerial saw cutting and selective herbicide applications. The company attempts to notify all impacted customers and property owners via phone and door hangers prior to work being performed.
"Every year, vegetation management is an invaluable part of our mission to provide the highest-quality service to our customers," said Brian Bieber, DLC's senior manager of vegetation management. "Our program is about more than pruning or removing potentially hazardous vegetation. Education is equally vital. We want our customers and the public to better understand the importance of planting the right tree in the right place, which is crucial to preventing future power outages."
"Through long-term vegetation management, we can also minimize our environmental impact by selecting and promoting compatible trees and shrubs species that do not grow tall enough to interfere with power lines," added Bieber.
Award-Winning Efforts and Community Engagement
For the past 20 years, DLC has received the Tree Line USA award for its dedication to proper urban forest management across its service territory. Every year, Tree Line USA, a partnership between the Arbor Day Foundation and the National Association of State Foresters, recognizes public and private utilities for pursuing best practices that protect and cultivate America's urban tree canopy. Specifically, DLC has been recognized for:
Promoting utility vegetation management best practices
Training qualified tree professionals in line clearance
Public education
Tree plantings
Arbor Day celebrations
DLC is committed to protecting the environment through both vegetation management and volunteerism. In April 2021, its Vegetation Management team partnered with Pittsburgh's Forestry Division to plant 15 trees in the city's Highland Park neighborhood. The company also sponsored the South Side Slopes Goat Festival last summer in support of natural means to protect native trees from invasive plant species.
Also in 2021, DLC joined the Pittsburgh Pirates and Tree Pittsburgh to launch the "Duquesne Light Power Hitters" program. Through this initiative, the organizations commit to planting a tree for every Pirates home run that's hit during the season. The Pirates' 124 home runs last year resulted in 124 trees being planted across several Pittsburgh neighborhoods, particularly underserved areas that are more susceptible to heat island impacts, which can cause impaired water quality, increased energy consumption and compromised health quality. The organizations will continue their partnership in 2022.
DLC is also planning more tree-planting events and other environmental stewardship efforts for this year.
More information about DLC's vegetation management program, along with its focus areas for 2022, can be found on its website.