DLC Crews Focused on Providing Safe & Reliable Power to Customers
Increased Inspections and Corrective Maintenance on Equipment Serving Critical Facilities Underway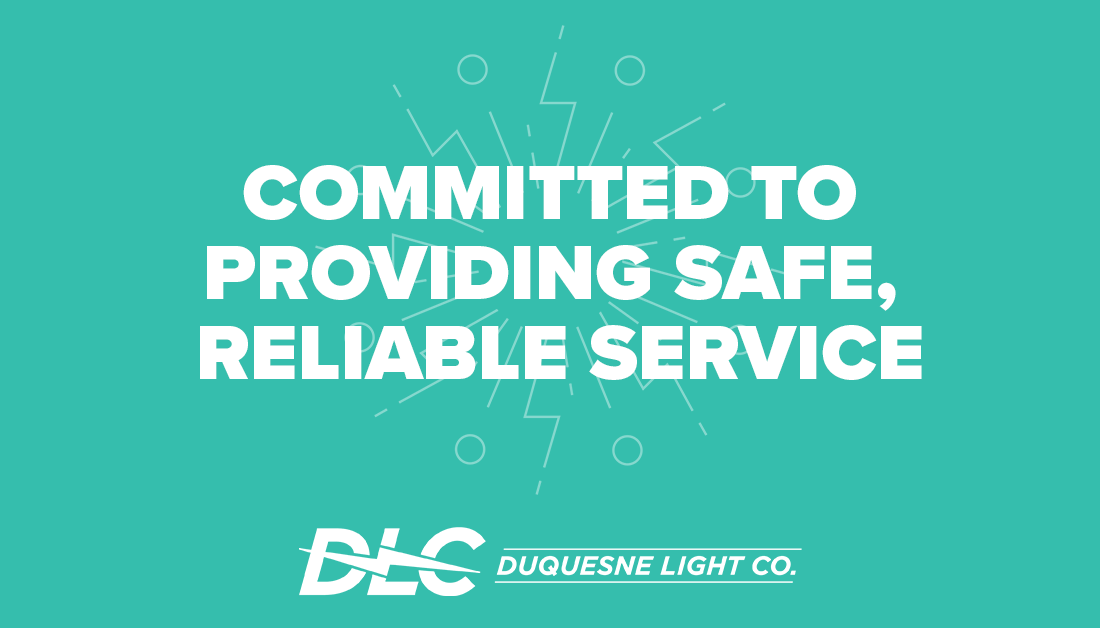 PITTSBURGH – Reliable power is not only nice to have; it is a necessity. This is especially true today as the community relies on critical services provided by hospitals, urgent care centers, water treatment facilities, 911 dispatch centers and grocery stores. As frontline workers themselves, Duquesne Light Company (DLC) crews are working every day to ensure critical businesses have the power they need to operate and serve the needs of the community.
"While we perform critical inspections and preventive maintenance all year round, we are especially mindful of the equipment serving hospitals and other emergency facilities during this public health challenge," said Kevin Walker, Chief Operations Officer, DLC. "By proactively inspecting our poles, wires and transformers, we can minimize interruptions to service for our customers."
Using specialized tools and technology, such as infrared cameras, DLC crews routinely inspect the electric equipment in its 800 square mile service territory encompassing Allegheny and Beaver counties, including over 7,200 miles of distribution lines and more than 212,000 utility poles, among other equipment, like transformers.
After equipment is proactively inspected, DLC crews perform corrective maintenance, including equipment repairs and replacements. This vital work is done before there are any interruptions to service, ensuring high reliability for DLC customers and the community.
Some interruptions to service are not avoidable, such as ones caused by severe weather and motor vehicle accidents. In those cases, DLC crews are on standby around-the-clock to respond to those incidents and restore power to customers as quickly and safely as possible.
Including these increased inspections of equipment serving critical facilities, DLC has taken many actions under the direction of its Incident Command Team to ease the burden on its customers, protect its employees and ensure safe and reliable power is delivered to the region, including:
Easing the Burden on Customers:
Providing Safe & Reliable Power to the Community:
Increased inspections of equipment powering critical facilities, such as hospitals
Around-the-clock field operations to improve response times
Reprioritization of work, including deferral of many planned outages, to limit customer interruptions to service
Continuing work required for the safety of customers and the community
Protecting Employees:
Implemented paid time off and special leave policies for employees impacted by COVID-19 and school closures
Alternative and remote work assignments for office-based employees
Social distancing policies
Staggered field operation shifts to limit exposure between crews
Limited facility access to critical employees only
Advanced cleaning measures at company facilities
Following federal and state health guidelines for necessary customer contact
DLC will continue to provide updates related to the COVID-19 outbreak on its website at DuquesneLight.com, as well as on Facebook and Twitter as needed. As always, customers are encouraged to reach out to DLC at 412-393-7100 to speak with a Customer Service Representative if they need assistance.