Despite the Pandemic, Duquesne Light Employees Remain Committed to Volunteerism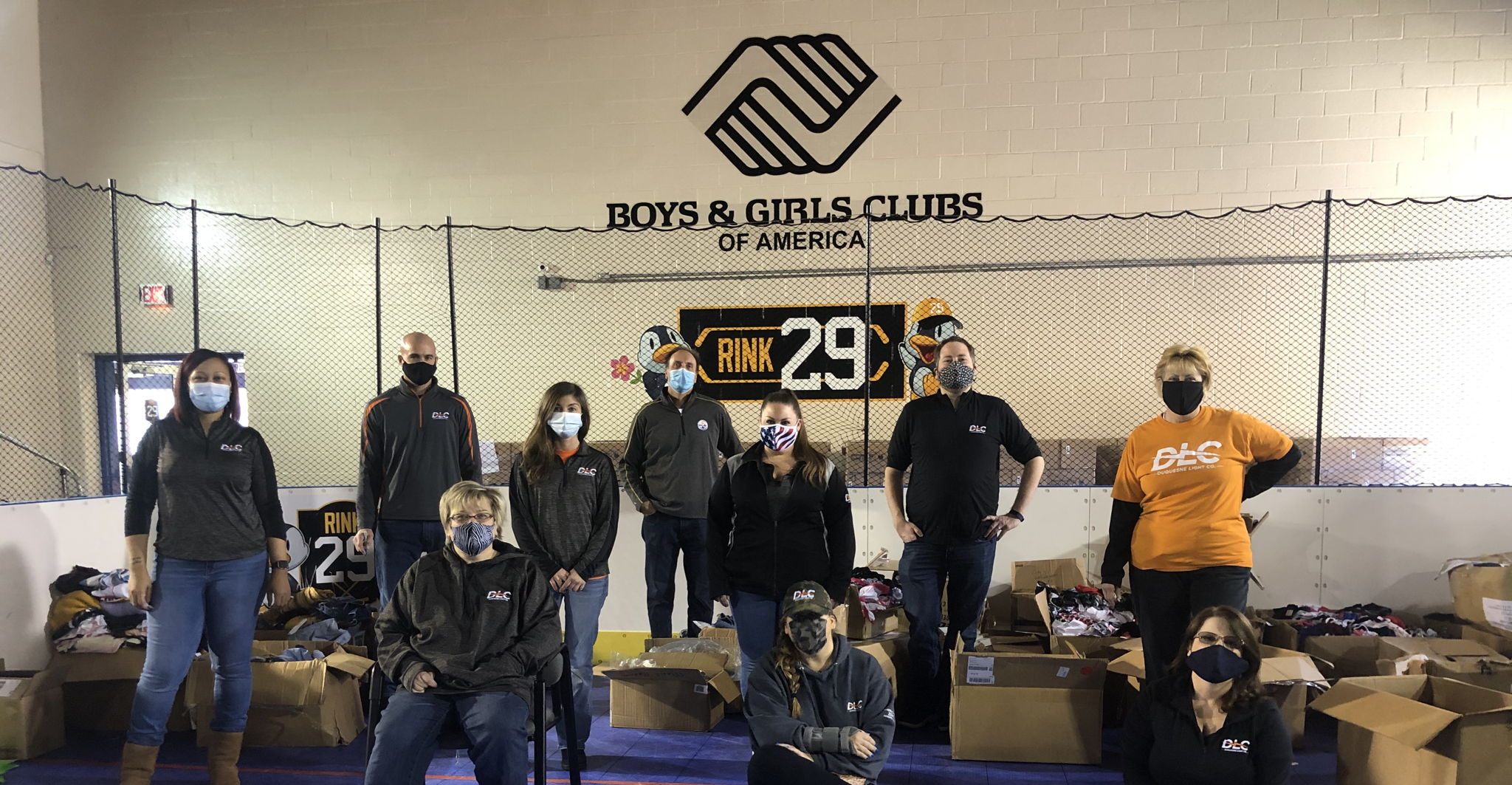 With local need greater than ever, Duquesne Light Company (DLC) employees continue to show up for our communities through outdoor, physically distanced volunteer projects and virtual events. In October and November, employees helped our region by preserving the environment and local green spaces, participating in virtual walks, supporting education initiatives, and providing critical basic needs such as food and clothing for under-resourced individuals and families.
We highlighted some of those events last month, and below is a more detailed summary of the incredible efforts our employee volunteers have made this fall.
Light the Night…at Home!
Light the Night is an annual fundraising walk that benefits the Leukemia & Lymphoma Society (LLS) of Pittsburgh. This year, the walk transitioned to a virtual fundraiser and event held on Oct. 15. Employees helped raise funds for LLS by walking inside or outside of their homes during the virtual event. In total, 42 DLC employee volunteers, led by Darcie Orr, lead category strategist, supply chain management, raised $6,765.
"The individuals on the team raised every dollar of that amount, which is truly an amazing effort. That's about $2,000 more individual fundraising than we typically see in a year, so it just goes to show how much people care about this cause," said Orr. ​
Strong employee participation in the event earned our team fifth place among corporate teams in Pittsburgh, continuing DLC's streak of placing in the top 10 among fundraising teams over the past five years.
Trail Beautification With Friends of the Riverfront
On Oct. 22, 12 employees volunteered with Friends of the Riverfront to help clean up and beautify the trail surrounding our Woods Run campus on the North Side. Building off of the volunteer efforts of employees during the inaugural River Trail Day on Oct. 9, volunteers spread five yards of mulch, planted ten native trees and shrubs, mulched 25 trees, cut invasive vines, and prepped a 750-square-foot area at the trailhead for planting in the spring.
Tree Planting in Allegheny Commons Park
On Oct. 28, nine volunteers from our Vegetation Management team planted 56 trees at Allegheny Commons Park in partnership with the Pittsburgh Parks Conservancy. The event was part of the park's restoration efforts, which DLC also supported by upgrading its lighting in response to the community's request for improved park safety.
Senior Box Packing at the Food Bank
On Oct. 30, 12 volunteers from our Human Resources team, including the group's vice president, Todd Faulk, volunteered at the Greater Pittsburgh Community Food Bank's repack center in Duquesne. Employees created an assembly line to pack 1,000 boxes of food, which were later delivered to seniors across the region as part of the Food Bank's monthly Senior Food Box Delivery Program. DLC employees, including President and CEO Steve Malnight, also volunteered to support the program in May.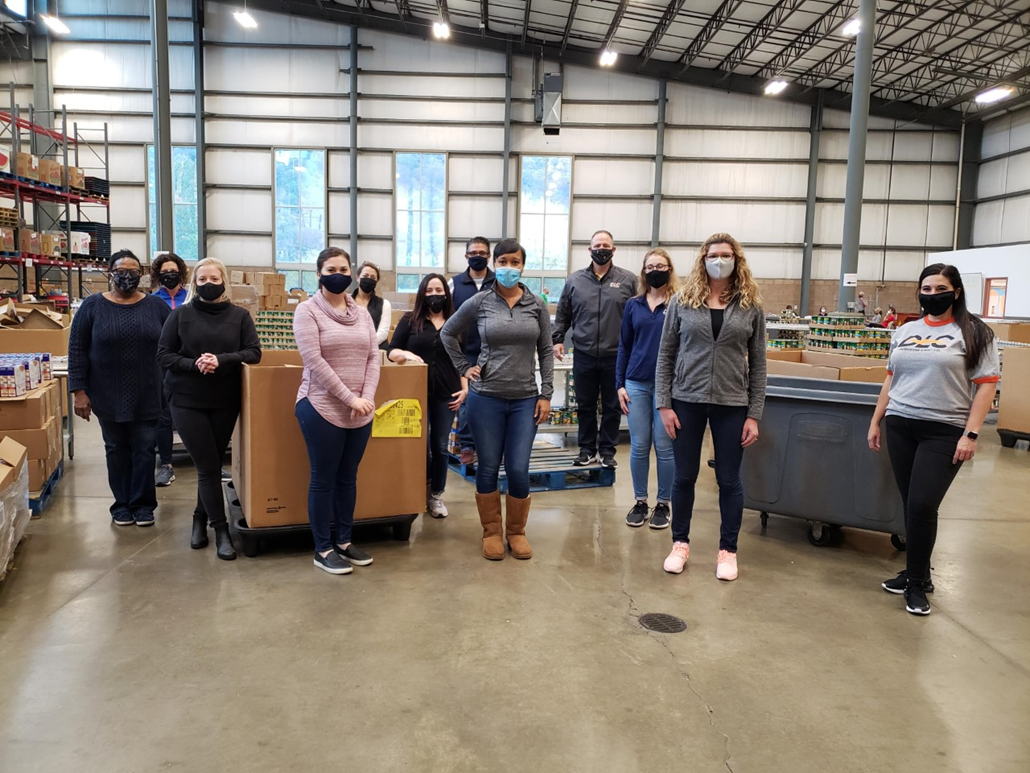 SciTech Virtual Field Presentations at the Carnegie Science Center
As part of the Carnegie Science Center's Duquesne Light STEM Center's efforts to reach students learning remotely, it held a two-day SciTech virtual field trip event Nov. 12–13 for students in grades 6–12 to learn from and connect with STEM professionals. DLC employees Katheryn Weeden, programmer analyst, and Tim Piette, senior project manager, volunteered their time by creating presentations for the field trip.
Weeden created a pre-recorded Career Connection session about her experience working as a woman in STEM, including how she chose a career in computer science and what it's like developing mobile apps. Piette held a live session on the inner workings of a power plant, including the major components of the plant and jobs required to bring power to our homes.
Collecting Thanksgiving Donations for Light of Life Rescue Mission
DLC's State Regulatory and Government Affairs team collected nonperishable food donations to provide Thanksgiving staples to Light of Life Rescue Mission on the North Side.
On Nov. 13, Lindsay Baxter, manager, state regulatory and government affairs, and her daughter dropped off nearly 80 employee-collected items, including boxed mashed potatoes and stuffing, canned yams, cranberries, gravy, corn and green beans.
Sorting Clothing Donations With the Boys & Girls Clubs
Also on Nov. 13, ten employees volunteered with the Boys & Girls Clubs of Western Pennsylvania to sort donations of new clothing and other items donated by rue21. Volunteers sorted nearly 130 boxes at a former Boys & Girls Club location in McKees Rocks.
"What a tremendous help the volunteers were," said Eileen Stewart, corporate and community engagement manager, Boys & Girls Clubs of Western Pennsylvania. "We were able to take the donations to a clubhouse for a community event where families could receive brand-new clothes, boots and accessories for free."
Annual Heart Walk Offers Digital Experience
The Heart Walk is an annual fundraising walk that benefits the American Heart Association of Greater Pittsburgh. This year, the walk transitioned to a digital experience on Nov. 14 with a livestream event on Facebook Live, and participants were encouraged to walk on their own in honor of the event.
In total, 49 employees, led by Sam Hartzman, DLC's supervisor of corporate citizenship, raised $1,586 to help support the efforts in finding a cure for heart disease and stroke. Together, the team recorded 1,639,583 steps.
Distributing Food Boxes in Beaver Falls
On Nov. 14, four DLC employees volunteered with the Greater Pittsburgh Community Food Bank during a drive-through food distribution event in Beaver Falls. Before the pandemic, DLC employees regularly volunteered with the Food Bank's monthly Produce to People distribution in Beaver Falls. The Food Bank has now shifted their model to drive-through distributions, with each car receiving at least 50 pounds of food, and hundreds of cars being served in two hours. Employees also volunteered with the Food Bank's Beaver Falls drive-through distribution in August.