Duquesne Light Employees Give Back Through Virtual Volunteering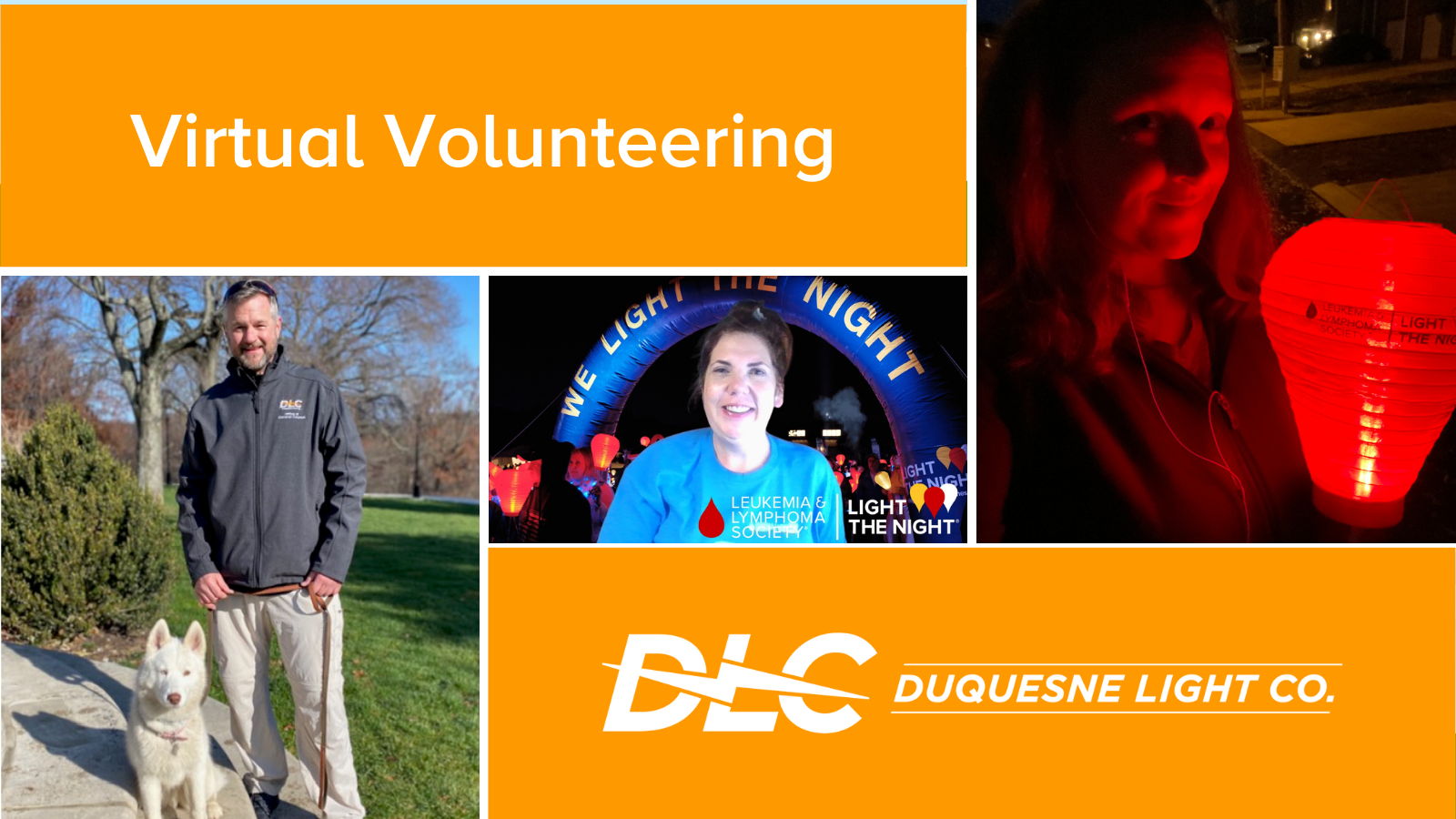 With more nonprofit organizations shifting to virtual events during the pandemic, our employees have continued to find ways to give back from the comfort and safety of their homes. In recent weeks, employees have participated in two virtual walks benefitting the Leukemia & Lymphoma Society of Pittsburgh and the American Heart Association of Greater Pittsburgh. Additionally, employees supported the Duquesne Light Company (DLC) STEM Center at the Carnegie Science Center and continue to raise funds for the company's "Campaign for the Community" employee giving initiative.
Light the Night…at Home!
Light the Night is an annual fundraising walk benefitting the Leukemia & Lymphoma Society (LLS) of Pittsburgh. This year, the walk became a virtual fundraiser held on Oct. 15. A group of 42 DLC employees helped raise nearly $7,000 for LLS and walked at their homes during the virtual event.
"The individuals on the team raised every dollar of that amount, which is truly an amazing effort. That's about $2,000 more in individual fundraising than we typically see in a year, so it just goes to show how much people care about this cause," shared Darcie Orr, a lead category specialist in supply chain management at DLC, who led this year's fundraising efforts.
Strong employee participation in the event earned our team fifth place among corporate teams in Pittsburgh, continuing DLC's streak of placing in the top 10 among fundraising teams over the past five years.
Annual Heart Walk Offers Digital Experience
The Heart Walk is an annual fundraising walk benefitting the American Heart Association (AHA) of Greater Pittsburgh. Similar to Light the Night, the walk transitioned to a digital experience this year on Nov. 14 with a livestream event on Facebook. Participants were encouraged to walk on their own in honor of the event.
Forty-nine employees, led by Samantha Hartzman, DLC's associate manager of corporate citizenship and sustainability, raised more than $1,500 to support the efforts behind finding a cure for heart disease and stroke.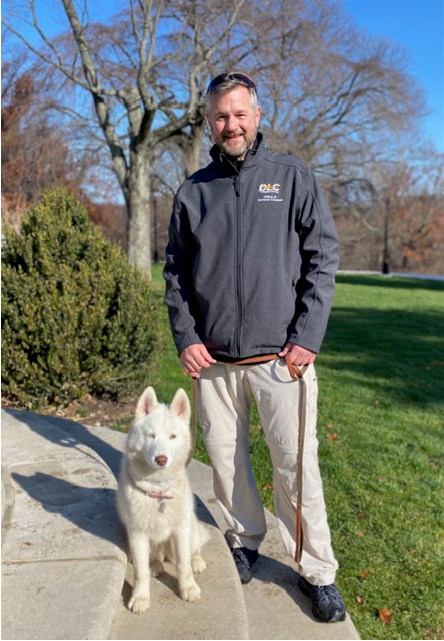 SciTech Virtual Field Presentations at the Carnegie Science Center
As part of the Duquesne Light STEM Center's efforts to reach students learning remotely, the Carnegie Science Center held a SciTech virtual field trip event Nov. 12–13, enabling students in grades 6 through 12 to connect with STEM professionals. Employees Katheryn Weeden, a programmer analyst, and Tim Piette, senior project manager, volunteered their time by creating presentations for the field trip.
Weeden created a pre-recorded Career Connection session about her experience working as a woman in STEM, including how she chose a career in computer science and what it's like developing mobile apps. Piette held a live session on the inner workings of a power plant, including the major components of the plant and jobs required to bring power to our homes, focusing on his experience as an electrical engineer. ​
Giving Back Through Our "Campaign for the Community"
At the end of October, DLC launched its "Campaign for the Community" employee giving initiative, through which employees have an opportunity to donate to local nonprofits of their choice and receive a dollar-for-dollar company match. With nearly two weeks to go in the campaign, employees have already donated more than $220,000 to help our customers and communities in need.