The Pittsburgh Foundation's "Critical Needs Alert" to Raise Funds for COVID-19 Relief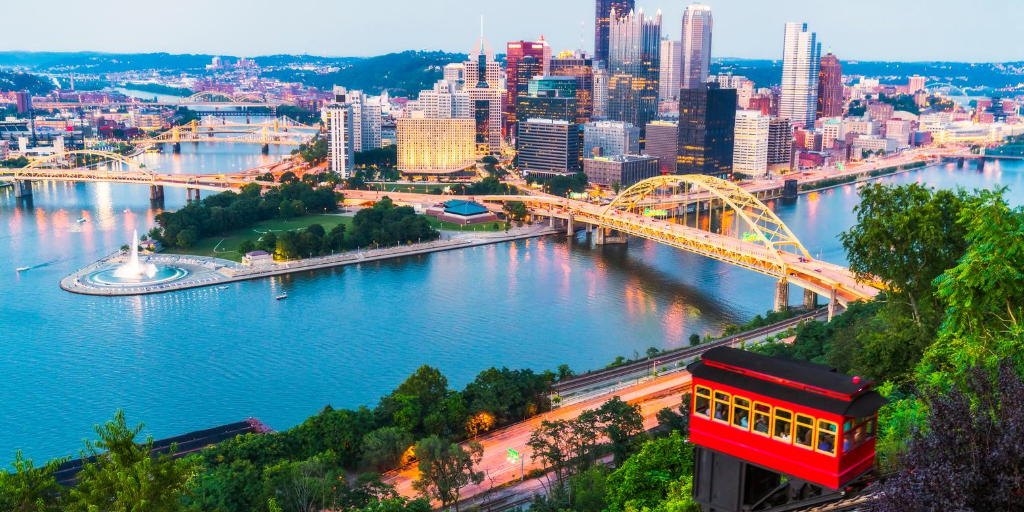 Duquesne Light Company (DLC) understands the power of community, especially in precarious times like these. We're proud to partner with organizations across our region that are committed to helping those in need now and going forward. On Wednesday, Aug. 19, several of our community partners will benefit from a one-day fundraising event by The Pittsburgh Foundation. The #ONEDAY Critical Needs Alert will support 150-plus nonprofits in Allegheny and Westmoreland counties that are providing direct services in five key areas during the COVID-19 pandemic: mental and physical health care, child care, food and nutrition, housing, and transportation.
Through this event, organizations will receive more resources to continue their vital work in the community. Here are some DLC partners that will be included:
VLP provides comprehensive human services solutions, including housing, employment and support services, primarily focused on veterans and their families. DLC employees have previously volunteered with VLP through United Way of Southwestern Pennsylvania's Day of Caring. This past May, employees at our Edison and Penn Hills Service Centers raised $2,500 to support VLP's COVID-19 relief efforts. The amount was matched by the company.
The mission of WC&S is to advance the safety and well-being of survivors of intimate partner violence, and prevent and respond to that violence through social change. In addition to receiving charitable donations from DLC, our Office of General Counsel donated $3,000 from their safety award to WC&S for the past two years.
SHIM provides food, clothing and services to people in need in Pittsburgh's southern suburban neighborhoods. During DLC's recognition of Asian/Pacific American Heritage Month in 2019, employee volunteers packed 1,600 pounds of food for Bhutanese and Nepalese refugees who use SHIM's food pantries. Employees have also volunteered for United Way's Build-A-Bike program, which provides bikes to children who are beneficiaries of local groups like SHIM.
JFCS provides social service programs for any individual or family in need, regardless of religion. Programs include food assistance, career development, counseling, guardianship, refugee and immigration, scholarships and senior services. DLC employees have generously donated to JFCS in the past during our annual employee giving campaign.
NCM is a non-sectarian nonprofit organization that provides housing and food assistance support through a food pantry, men's homeless shelter and permanent housing for men with disabilities. DLC, which has a Customer Assistance Program office on site, donated $30,000 to support safety enhancements after Reverend Sheldon Stoudemire was killed while working at the shelter last year.
In addition to individual donations, The Pittsburgh Foundation will provide $425,000 of incentive funds to organizations in Allegheny County. To schedule a donation for the #ONEDAY Critical Needs Alert, visit PittsburghGives.org. 
At the start of the pandemic in March, DLC immediately stepped up as the first and largest corporate donor to support The Pittsburgh Foundation's Emergency Action Fund, contributing $500,000. The fund received a total of $9.26 million in contributions. As of July, 313 grants have been disbursed to organizations across southwestern Pennsylvania.