Solar Panels at Duquesne Light's Woods Run Campus Highlight Company's Commitment to Renewable Energy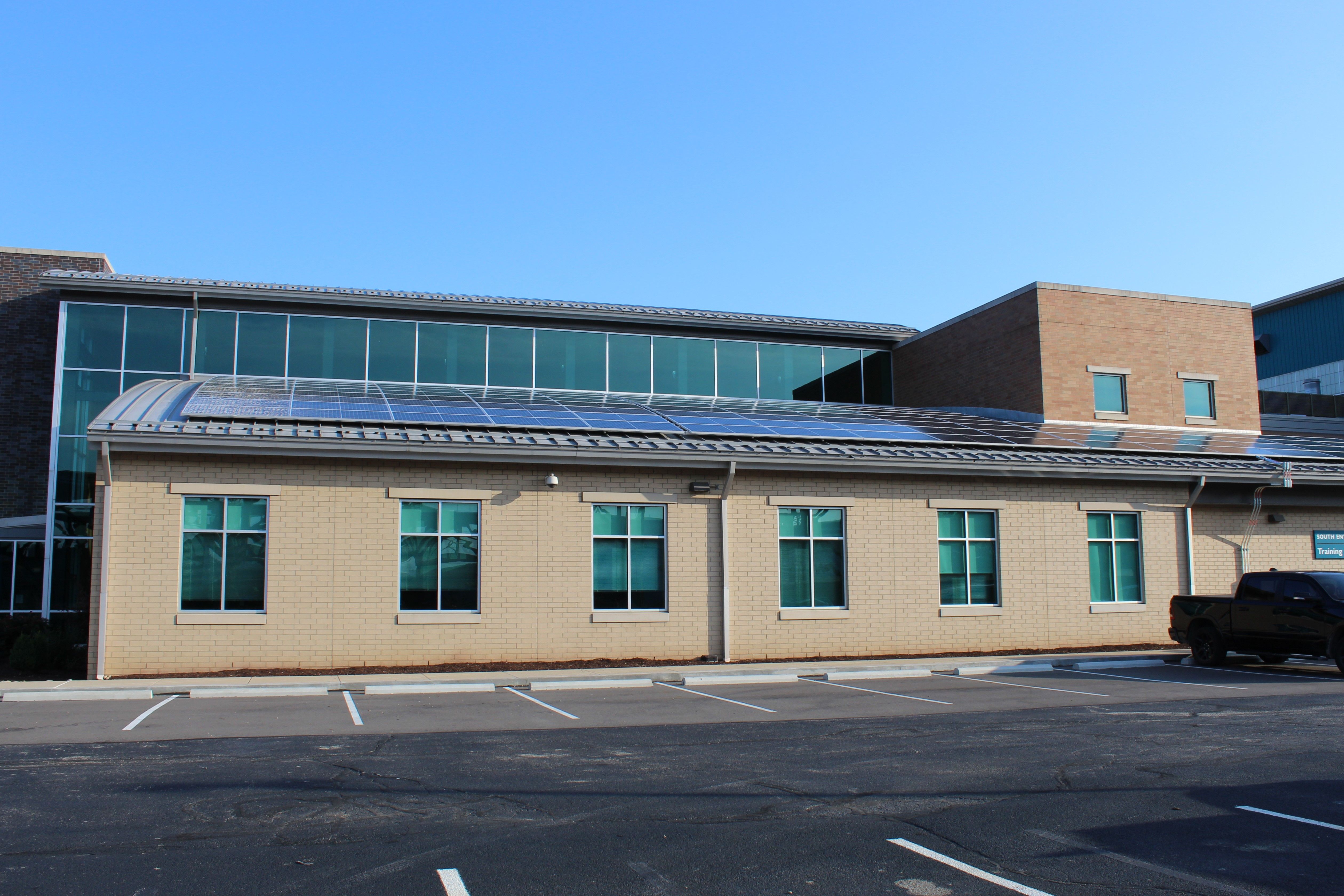 August 21, 2020
In line with Duquesne Light Company's (DLC) commitment to sustainability and clean energy, solar panels and a solar tree were recently installed at the company's Woods Run campus in Pittsburgh's North Side. The 57.6 kWs of carbon-free electricity will help power 20 electric vehicle (EV) charging stations to accommodate DLC's growing electric fleet and employees who drive EVs.
The panels cover approximately 3,140 square feet and are located on a curved, metal rooftop. The solar tree, which is 24.5 feet tall and DLC's branded orange color, is located in the parking lot above the EV chargers on campus.
Powered by Clean Energy
The roof-mounted panels will provide approximately 65,082 kWh per year while the solar tree will produce about 4,304 kWh per year, resulting in expected annual cost savings of nearly $8,000.
One important step for DLC is advocating for the PA Local Solar bill, which works to increase the amount of solar power generated in Pennsylvania. This bill addresses the wants and needs of customers who wish to have more clean energy options, but don't have the means to install their own solar arrays.
Leading by Example
With the successful completion of its first solar panel installation, DLC can now see firsthand what customers would experience if they installed a similar array at their homes or businesses.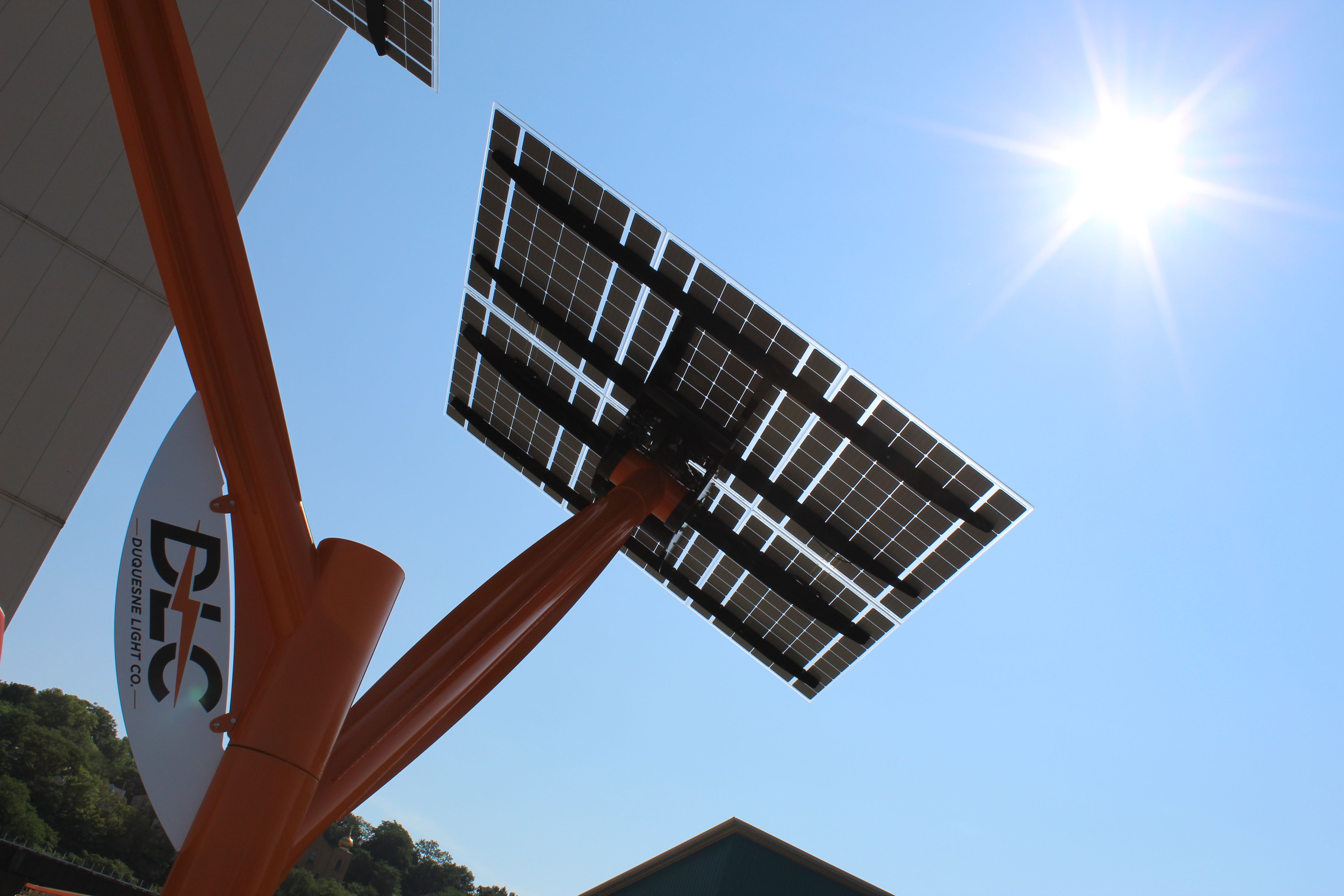 DLC hopes to implement similar projects in the future to continue its mission of building a more sustainable business and community.
"We're always thinking about how we can leverage innovative technologies across our service territory," explained Kevin Walker, DLC's chief operating officer. "We look forward to future initiatives that will continue to highlight our commitment to sustainability."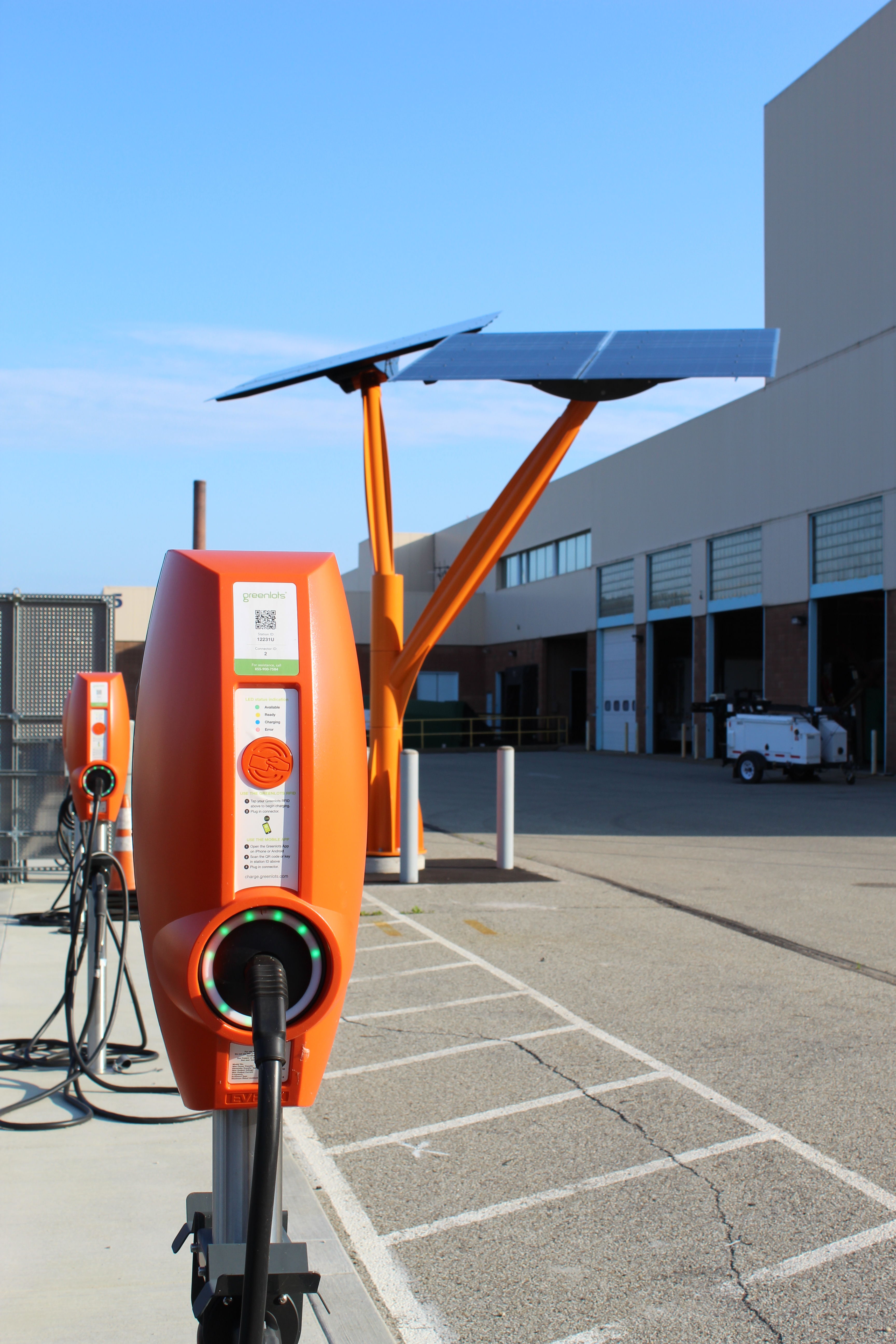 You can view the current and historical output of the solar panels and tree on DLC's real-time solar monitoring site.