DLC Supports Bipartisan Bill to Make Solar Energy More Accessible
PA Local Solar Program Expands Reach of Renewable Energy in Pennsylvania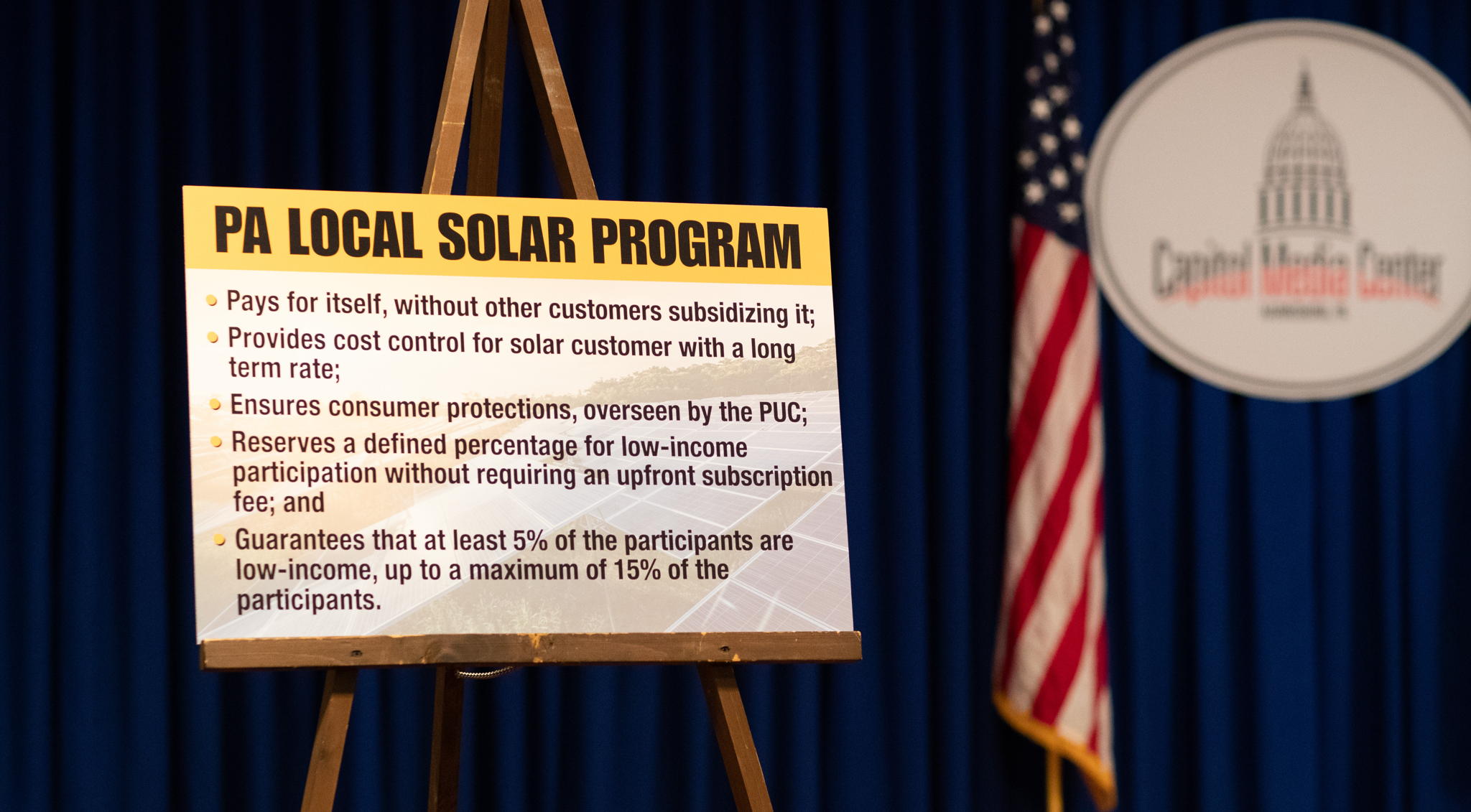 Recognizing the need for an affordable solar energy option for its customers, Duquesne Light Company (DLC) has put its support behind the PA Local Solar Program, a bipartisan bill up for consideration by the Pennsylvania House of Representatives and Senate.
"We have seen a growing number of customers in our service territory who want to take advantage of solar; however, this opportunity is not available to everyone today." said Steve Malnight, Duquesne Light President and CEO. "With the PA Local Solar Program, we have the opportunity to offer access to all customers, including those who can't currently take advantage because of their home location or economic disadvantages."
Introduced in the Senate by Senator Jay Costa, Jr. (D) and in the House by Representative Lori Mizgorski (R), the PA Local Solar Program will allow electric utility customers in Pennsylvania to purchase 100% localized solar energy, rather than the traditional grid mix at no cost to customers not opting into the program. Qualifying low-income households can also receive assistance to participate in this program.
"In my district, I have seen a huge spike in folks interested in reducing their carbon footprint and making their homes more energy efficient, but sometimes – cost gets in their way," said Senator Costa. "It is great to work on an issue collaboratively with the opposite party and chamber, as well as the utility sector and environmental advocates. That's the kind of support that the PA Local Solar Program has."
Duquesne Light President and CEO Steve Malnight joined Senator Costa and Representative Mizgorski to introduce the legislation at a press conference on Tuesday, October 22.
To learn more about the proposed legislation and its offerings, view Senator Costa's video below:
Customers who are interested in the PA Local Solar Program are encouraged to contact their local legislators to voice their support.