Leading by Example: Duquesne Light Company Expands Electric Vehicle Fleet and Workplace Charging
April 21, 2021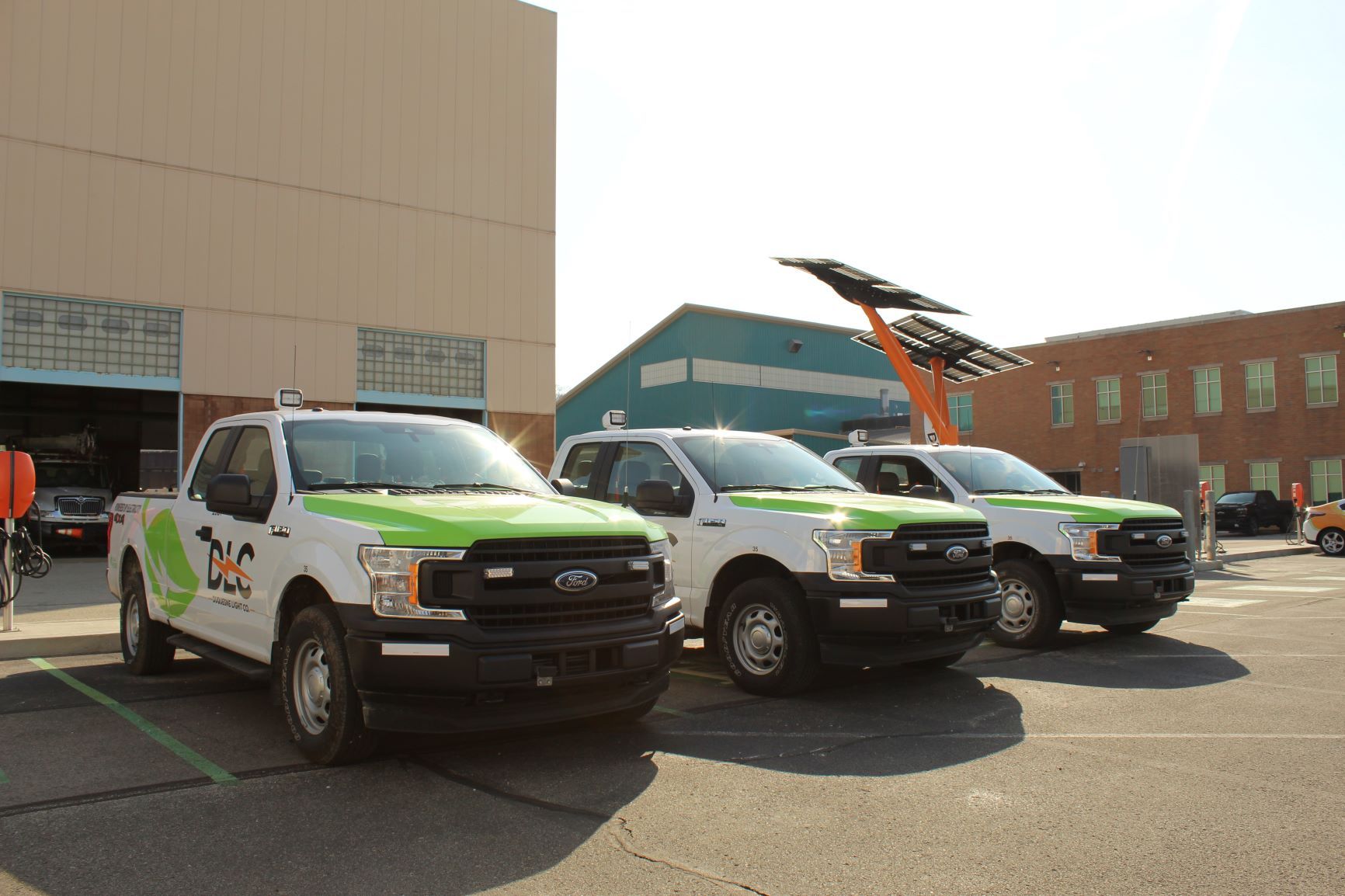 As electricity continues to fuel a new era of mobility in the Pittsburgh region, Duquesne Light Company (DLC) continues to expand its electric vehicle (EV) fleet and offer more charging stations at company locations to both support employees who drive EVs and work toward a more sustainable, cleaner future.
"We have the opportunity to influence the community by demonstrating our commitment to the future of the city," said Matt Yanosky, property services supervisor at DLC. "We can show that we care about using green energy and reducing our carbon footprint."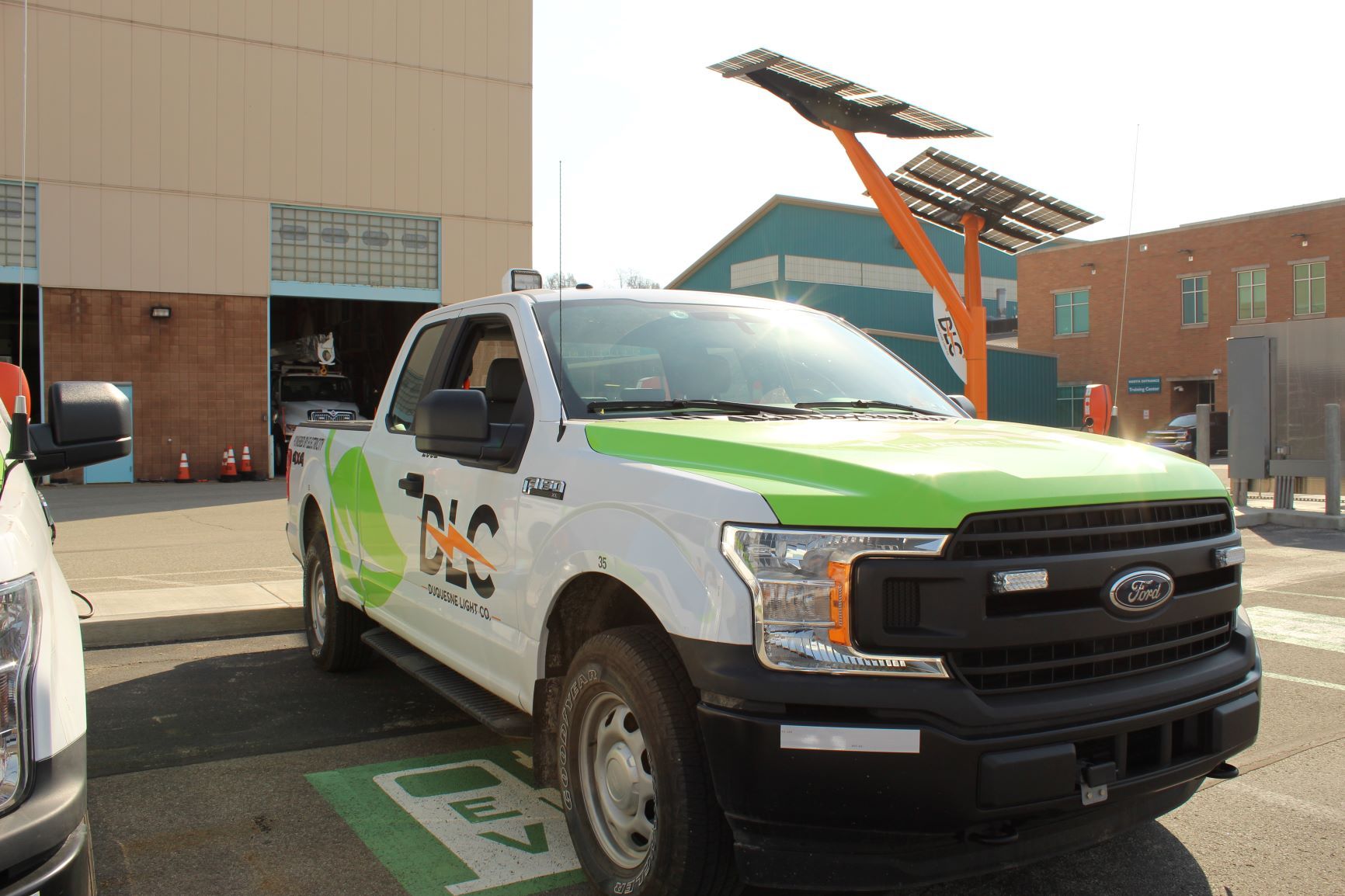 New Plug-In Hybrid Pickup Trucks
Sporting a new, colorful design and the slogan "Powered by Electricity," DLC recently added four new Ford F-150 XLs to its fleet, upfitted with XL's plug-in hybrid electric system.
"Our goal is to provide a safe and reliable fleet to Duquesne Light's Operations team in an affordable and realizable manner, especially as we continue searching for fleet improvements and enhancements through strategic and data-driven decision making," said Chuck O'Neill, transportation services manager at DLC.
The plug-in hybrid electric system, including its 15-kWh battery and regenerative braking, increases fuel economy by up to 50 percent. It also significantly decreases carbon dioxide emissions compared to fully gas-powered Ford F-150s, leading to cost savings and a cleaner environment.
"With more than 200 pickups in the fleet of different sizes, we're hoping emerging technology allows us to replace them with electric solutions over the short and long term," added O'Neill. DLC plans to electrify 100 percent of its light-duty vehicles by 2030. The company is also working to find electric solutions for 25 percent of its medium-duty vehicles, 20 percent of heavy-duty vehicles and five percent of forklifts.
Currently, DLC has:
Nine plug-in hybrid sedans
Six plug-in hybrid bucket trucks
Four electric forklifts
Four plug-in hybrid pickup trucks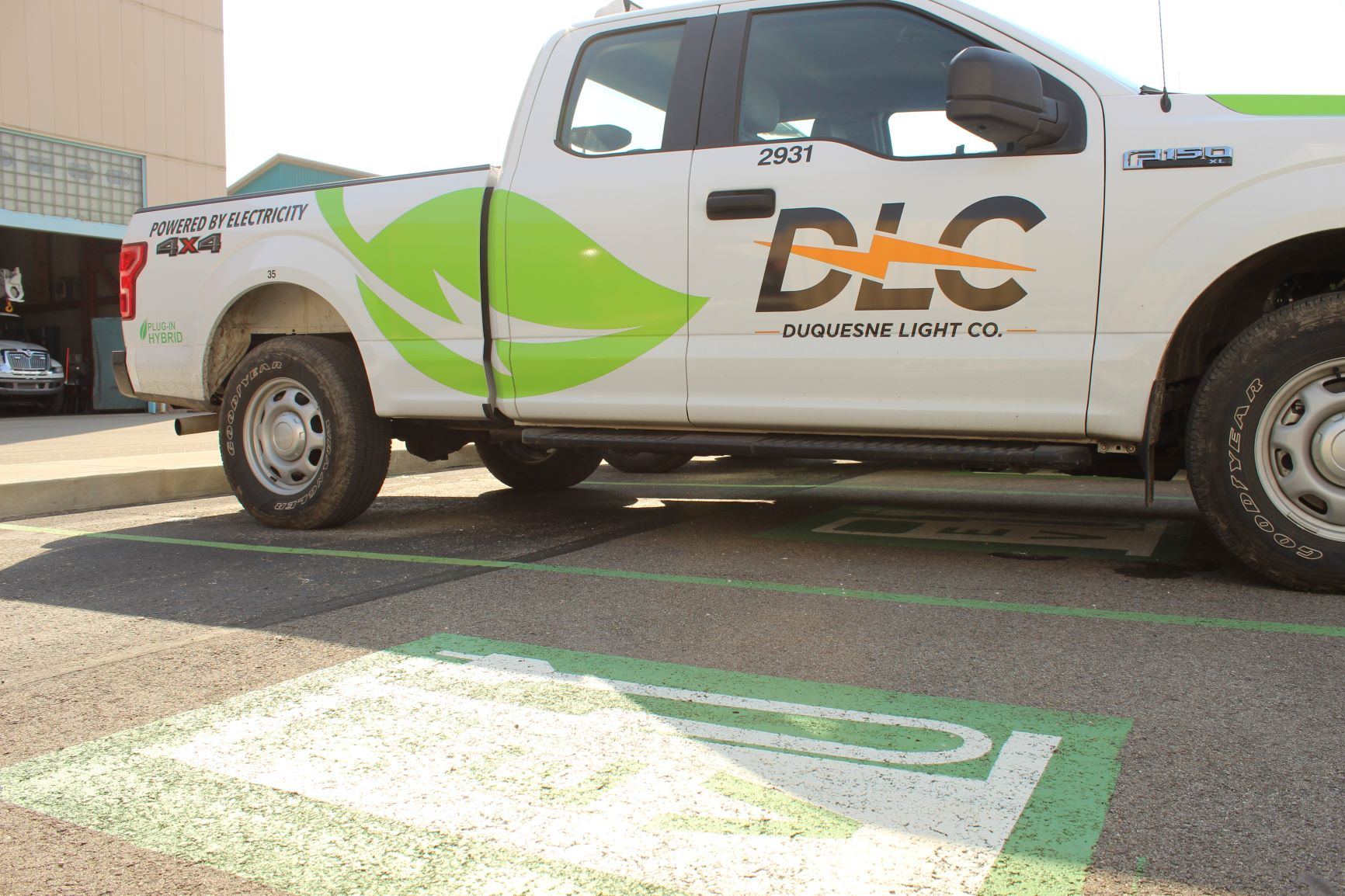 More Charging Stations, More Convenience
To support DLC's growing electric fleet, the company is expanding charging availability at its locations, with recent installations at the Penn Hills and Preble Service Centers. Employees who drive EVs can enroll in DLC's Workplace Charging Program, which allows them to charge their personal vehicle at any of the company's charging stations.
Currently, there are 24 dual-port Level 2 charging stations at various DLC sites, including Woods Run (20 ports), Edison (8 ports), Seymour (4 ports), Preble (8 ports) and Penn Hills (8 ports) for a total of 48 ports.
The first charging stations were installed at Woods Run in November 2019, where rooftop solar panels and a solar tree now help power the stations with up to 70,000 kWh of clean, renewable energy per year. Since the solar installation last August, more than 358,000 pounds of carbon dioxide have already been eliminated. That's the equivalent of planting nearly 3,000 trees.
Later this year, DLC plans to install additional charging stations at its New Manchester, Raccoon and McKeesport sites.
"Making charging stations available to our employees gives EV owners the opportunity to charge their vehicles and also gives incentive to others to make the leap and purchase an EV," said Yanosky.
To learn more about DLC's commitment to electric mobility, visit DuquesneLight.com/EV.