Join Duquesne Light Company in Celebrating National Hispanic Heritage Month
A message from President and CEO Kevin Walker and Chief Diversity Officer Sara Oliver-Carter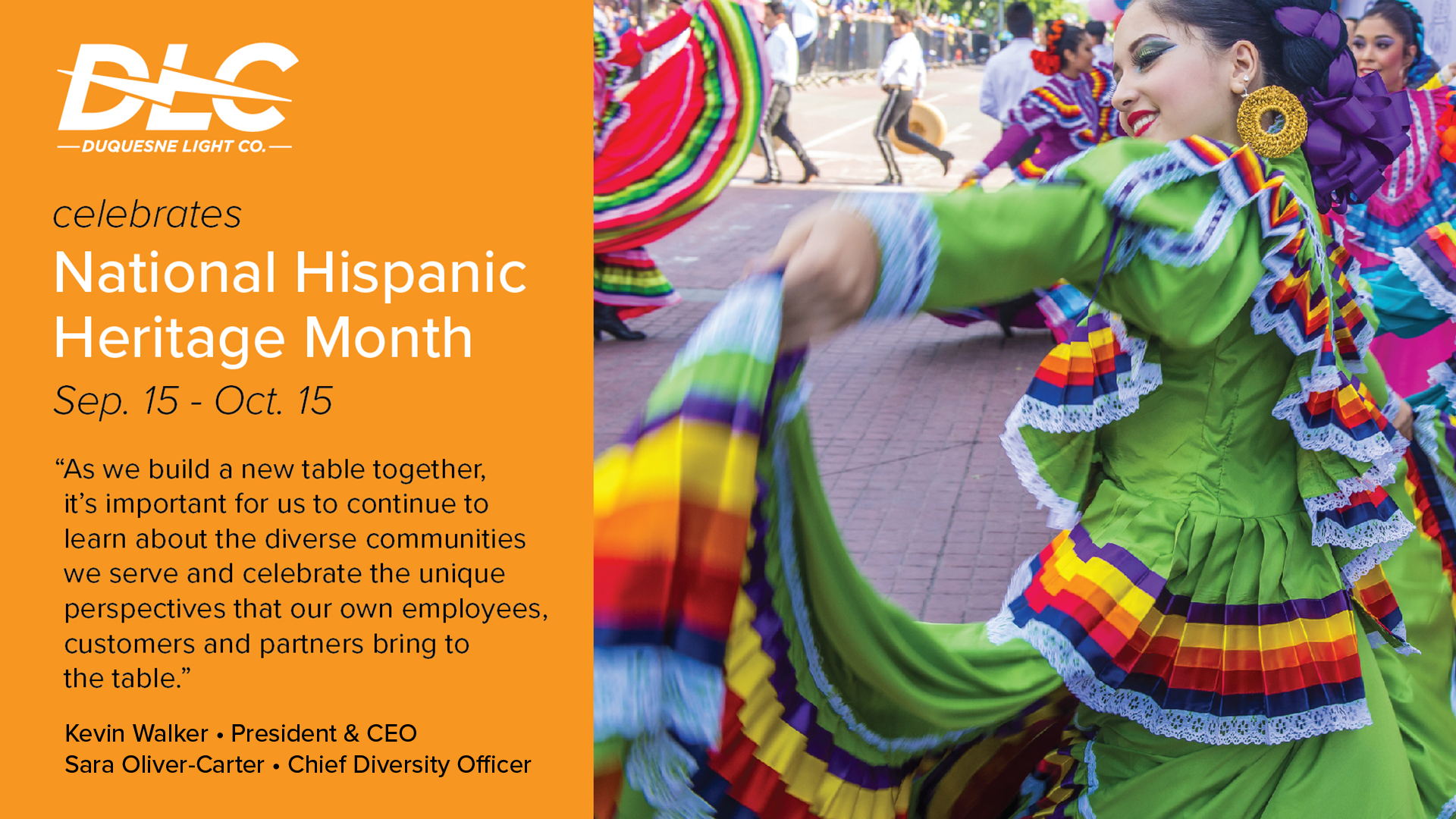 September 15, 2021
Each year between Sept. 15 and Oct. 15, the U.S. recognizes National Hispanic Heritage Month (NHHM) by celebrating the history, culture and contributions of Americans whose ancestors came from Spain, Mexico, the Caribbean and Central and South America.
Introduced by Congressman George E. Brown in June 1968 during the civil rights movement, NHHM began as a way to recognize the contributions of multicultural groups in the U.S. Today, it's celebrated through festivals, art and educational exhibits.
In the Duquesne Light Company (DLC) service territory, Hispanic and Latino residents represent 2.3% of the population in Allegheny County and 1.8% in Beaver County. These percentages are expected to grow as more people relocate to our vibrant region from other parts of the country and around the world. As we continue our commitment to diversity, equity and inclusion (DEI) and building a new table together at DLC, it's important for our company to learn about the diverse communities we serve and celebrate the unique perspectives that our employees, customers and partners bring to the table. ​ ​
As we celebrate NHHM, our DEI Council will provide opportunities for our workforce to discover more about the Hispanic community. Throughout the month, we'll also share stories and insights from some of our Hispanic employees.
We're proud of our team for their continued commitment in building a new table together, working to better understand one another and appreciating others for their unique contributions. We encourage everyone to join us on this important journey.