#HelpersPGH: Pittsburgh 'Helpers' Pull Together
5 Things Pittsburghers Are Doing to Help Our Neighbors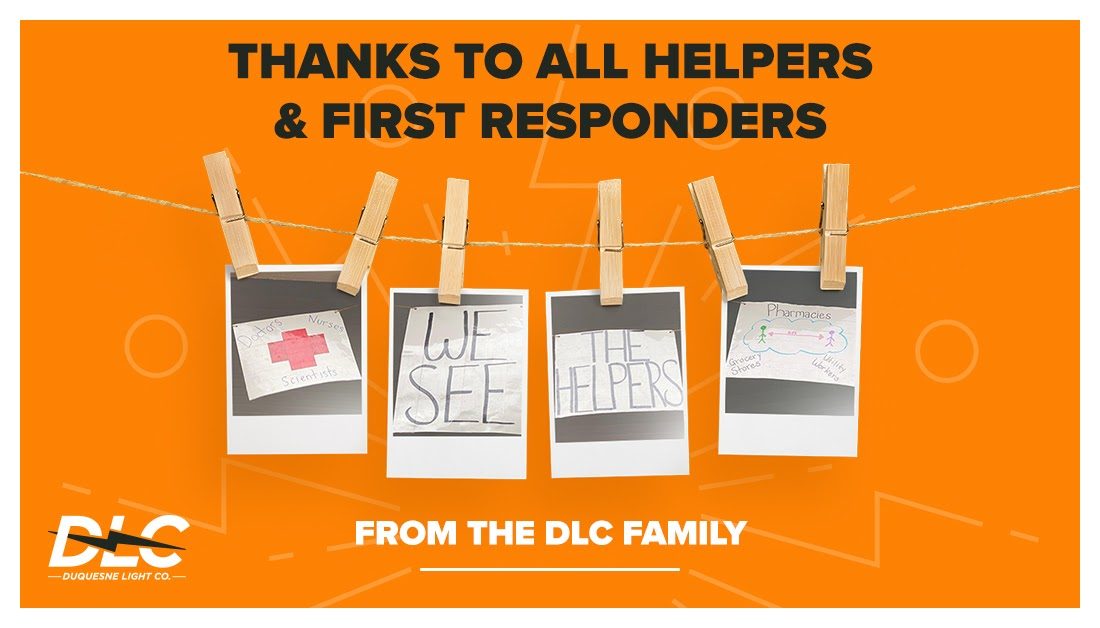 It's no surprise Pittsburghers are pulling together to support one another in this time of great need. After all, this city is Mister Rogers' Neighborhood, where every day is beautiful. It's what we do here in Pittsburgh – care for one another. In the last few weeks, we have seen so many acts of kindness and love, so we're sharing some of our favorites with you in hopes you'll share your favorites with us. Here are just five of the MANY positive stories we've seen:
1. Bells Rang Across Pennsylvania to Recognize State's Front Line Workers
On Sunday May 3, bells rang out across the state in recognition of health care and other front line workers responding to the ongoing pandemic. Local residents and organizations participated in the statewide recognition spearheaded by the Pennsylvania State Mayors' Association.
---
2. 'The O' Donated 35,000 Pounds of Potatoes to Neighbors in Need
After announcing its permanent closing, the Original Hot Dog Shop in Oakland donated 35,000 pounds of potatoes now being spread across the city, including to Hebron Church, Light of Life Mission, Bridge City Church and the 171st Air Refueling Wing.
---
3. WQED Distributed Thousands of Education and Activity Packs to Local Children
WQED is donating more than 3,500 education and activity packs to local children. The first 1,500 went to Allegheny Intermediate Unit and Pittsburgh Public Schools. The packs include PBS resources and other educational items.
---
4. Local Resident Launches Community Delivery Hotline
Shanon Williams, the founder of The Wellness Collective, launched a 'Community Delivery Hotline' to assist local residents in receiving food and other life-sustaining items directly to their homes. The hotline is staffed completely by volunteers and can be reached by texting or dialing 412-568-3579 between 11 a.m. and 7 p.m.
---
5. Thousands Participate in Virtual Pittsburgh Marathon
Every year, Duquesne Light employees look forward to volunteering at the Pittsburgh Marathon. Even though this year's event couldn't happen in person, more than 13,000 people participated in the virtual event, while their supporters cheered them on through social media. This year's runners raised hundreds of thousands of dollars for charities of their choosing.
---
Whether it's quick or time-consuming, free or costly, every act of kindness speaks volumes of this community and helps our neighbors in need. As the challenging days continue, let's join closer together, even while physically apart. We're inspired by the strength and generosity of each and every one of you.
Like you, Duquesne Light and our 1,600 employees are committed to assisting our neighbors in need. On March 19, we contributed $500,000 to the Pittsburgh Emergency Action Fund to support area nonprofits serving our customers in Allegheny and Beaver counties. Nonprofit organizations can apply and find guidelines for those funds here. Additionally, we contributed $375,000 to the Dollar Energy Fund on April 3 to assist our customers in need of support paying their electric bill. Customers may check their eligibility and apply for the fund by reaching out to one of Dollar Energy Fund's partner agencies here. To learn more about the support we're offering, please visit www.DuquesneLight.com/HereForYou.
If you see a helper, share it with us on social media using #HelpersPGH. We want to read your story and help spread positive light in this community.