#HelpersPGH: Pittsburgh 'Helpers' Pull Together
5 Things Pittsburghers Are Doing to Help Our Neighbors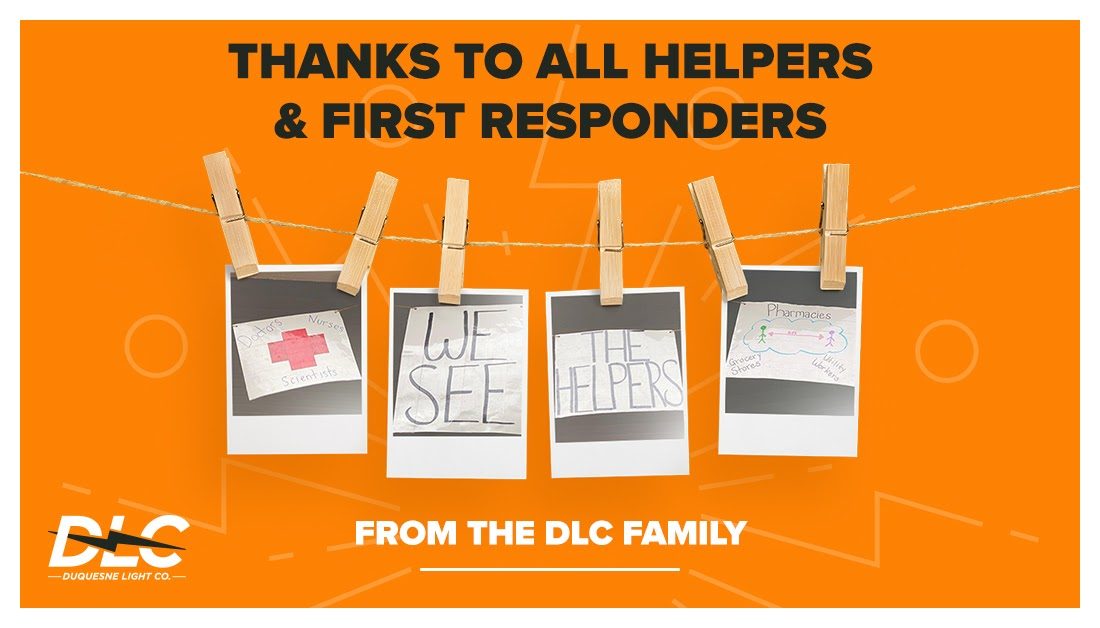 It's no surprise Pittsburghers are pulling together to support one another in this time of great need. After all, this city is Mister Rogers' Neighborhood, where every day is beautiful. It's what we do here in Pittsburgh – care for one another. In the last few weeks, we have seen so many acts of kindness and love, so we're sharing some of our favorites with you in hopes you'll share your favorites with us. Here are just five of the MANY positive stories we've seen:
1. 412 Food Rescue Launches Home Delivery to Help Neighbors
412 Food Rescue is launching Home Delivery, a door to door, no contact delivery service to make it easier for our neighbors in need to receive food assistance using extra food from restaurants and grocery stores.
---
2. PittMoss Helping Area Residents Grow Fresh Produce at Home
PittMoss, based in Ambridge, is giving away free produce seeds to its customers with every purchase of its Plentiful Organic Potting Mix and discounting products to help customers start their own gardens at a time when many are concerned about the food available to their families.
---
3. Virtual Benefit Concert Held by Pittsburgh-area Musicians in Support of Local Hospitality Workers
On Saturday, April 18, Pittsburgh-area musicians came together to host The Living Room Concert, a 12-hour virtual benefit concert to raise funds for Pittsburgh Service Staff Aid. The goal was to raise $20,000 for the Emergency Basic Needs Fund for Hospitality Workers at the United Way of Southwestern Pennsylvania. As of Monday morning, over $23,000 was raised for the fund.
---
4. Area Legislators Keep Public Informed Virtually
Local legislators continue to find ways to keep their constituents informed virtually. For example, Senator Jay Costa hosts a weekly discussion with an area resident working on the frontlines of the pandemic and every Friday he answers questions via Facebook Live.
Similarly, Representative Ed Gainey posts a weekly video update for his constituents to make sure they have the latest information on the local pandemic response and the resources needed for support.
---
5. Allegheny Together Creates Map to Help Residents Find Open Business
Allegheny Together, a program of Allegheny County, recently created the 'Open for Business Map' to help residents find local businesses currently open, especially restaurants offering take out and delivery. The up-to-date map can be found here, where owners of open local businesses may also complete a survey for their business to be added to the map.
---
Whether it's quick or time-consuming, free or costly, every act of kindness speaks volumes of this community and helps our neighbors in need. As the challenging days continue, let's join closer together, even while physically apart. We're inspired by the strength and generosity of each and every one of you.
Like you, Duquesne Light and our 1,600 employees are committed to assisting our neighbors in need. On March 19, we contributed $500,000 to the Pittsburgh Emergency Action Fund to support area nonprofits serving our customers in Allegheny and Beaver counties. Nonprofit organizations can apply and find guidelines for those funds here. Additionally, we contributed $375,000 to the Dollar Energy Fund on April 3 to assist our customers in need of support paying their electric bill. Customers may check their eligibility and apply for the fund by reaching out to one of Dollar Energy Fund's partner agencies here. To learn more about the support we're offering, please visit www.DuquesneLight.com/HereForYou.
If you see a helper, share it with us on social media using #HelpersPGH. We want to read your story and help spread positive light in this community.