Duquesne Light Educates Local Students and Teachers about Utility Career Opportunities
EDT Students Graduate; Summer Internship & Inaugural 'School to Work' Programs Conclude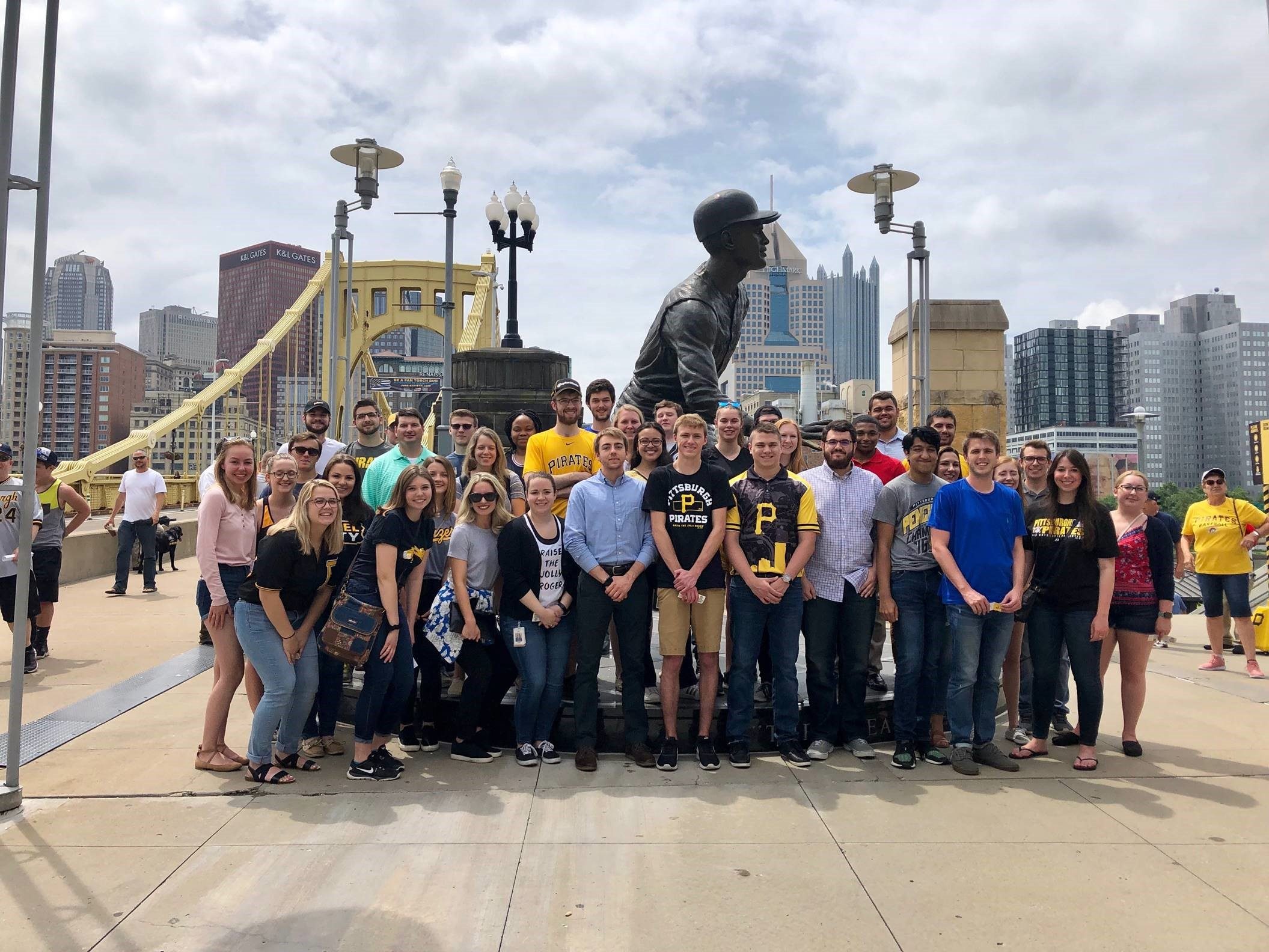 PITTSBURGH – Recognizing the high demand for skilled utility workers nationwide, Duquesne Light Company (DLC) spent the last several months educating and training local high school students, educators, college interns, and Electrical Distribution Technology (EDT) students about the career opportunities available at DLC and within the larger electric utility industry.
"We are focused on building a stronger, more diverse talent pool for the many technical and trade career opportunities available at Duquesne Light," said Todd Faulk, Duquesne Light's Vice President of Human Resources. "These programs help us grow and diversify our talent pool by exposing local students and teachers, who otherwise may be unaware, to these opportunities."
'School to Work' Initiative
First announced in February, DLC's 'School to Work' initiative seeks to increase awareness of trade and technical career opportunities through two programs: The Student Bootcamp and Educator in the Workforce programs.
Through the inaugural Student Bootcamp program in partnership with the Community College of Allegheny County (CCAC), 17 rising seniors from local high schools were prepared for the Construction and Skilled Trades (CAST) exam and received job skills training this summer. Students were paid for their participation and also provided transportation assistance if needed.
In addition to preparing students for trade and technical careers, DLC hosted the Educator in the Workforce program for seven local teachers, a paid program designed to prepare educators to inform students and parents about the array of career opportunities in the utility industry. The educators gained credit hours to meet their Act 48requirements and competed for a classroom grant by creating the best utility careers lesson plan. This year, Nicolette Bendick of the Clairton City School District won the competition and was awarded $2,500 for classroom supplies.
Summer Internship Program
After 12 weeks of rewarding, hands-on experience, Duquesne Light's largest class of interns to date completed the company's paid summer internship program on Aug. 9. ​ DLC received a total of 1,128 applications for this year's program, of which nearly 50 students, from 21 different colleges and universities, were accepted. Since the program's launch in 2015, DLC has provided valuable experience to over 150 interns, hiring 25 of them to full-time positions.
For the duration of the program, interns were placed in nearly every department across the company, ranging from electrical engineering and cybersecurity to accounting and government affairs. Interns were also exposed to the company's culture through volunteer events and outings, including when they teamed up with the Pittsburgh Downtown Partnership to beautify areas of Downtown Pittsburgh.
Applications for the 2020 summer internship program will open on Sept. 2.
Electrical Distribution Technology Program
On July 26, 18 students graduated from Duquesne Light's 2018-2019 EDT program. Conducted in partnership with CCAC, this program trains participants for entry-level, skilled craft positions typically associated with the electric utility industry.
The one-year EDT program, completed almost entirely at DLC facilities, offers students a five-week rotational paid internship at the end of the first semester, as well as an 11-week paid internship at the end of the second semester, when students are placed in a department within the company. Graduates of the program earn a Certificate of Electrical Distribution Technology and 44 credits towards a 64-credit Associate's Degree from CCAC.
Each year, graduating students have the opportunity for employment at DLC if positions are available. All 18 of this year's graduating students were offered full-time positions at the company. The 2019-2020 EDT program began on Aug. 5 with a cohort of students competitively selected from over 250 applicants. The company awarded full-tuition scholarships to five of the new students.
To learn more about DLC's career training programs and educational opportunities, please visit the Careers page at DuquesneLight.com.