Duquesne Light Company's Director of Communications and Brand Receives PRSA Pittsburgh Hall of Fame Award
Hollie Geitner's 25 years of public relations experience includes marketing agencies, nonprofits, health insurance and utilities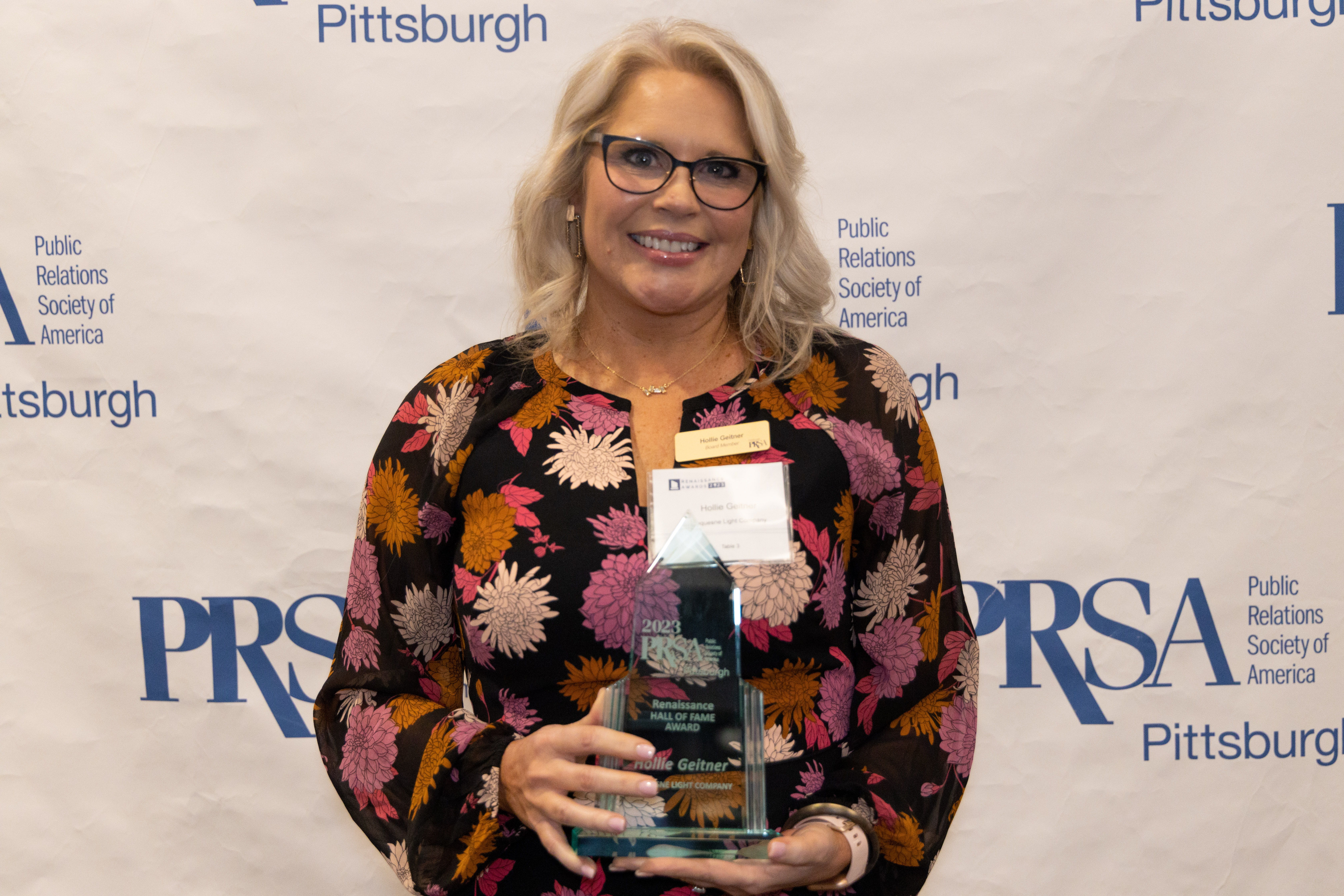 February 2, 2023
Hollie Geitner, Duquesne Light Company's (DLC) director of communications and brand, was honored with the Renaissance Hall of Fame Award at the Public Relations Society of America (PRSA) Pittsburgh Renaissance Awards on Jan. 26 at the Carnegie Science Center in Pittsburgh.
PRSA is the world's largest organization for public relations professionals and is responsible for representing, educating, setting standards of excellence and upholding principles of ethics for its members.
Geitner, whose 25-year career in public relations includes experience with marketing agencies, nonprofits, health insurance and utilities, serves on the board for PRSA Pittsburgh. She is also a member of the Women's Leadership Council for the United Way of Southwestern Pennsylvania and a board member of Pennsylvania Women Work.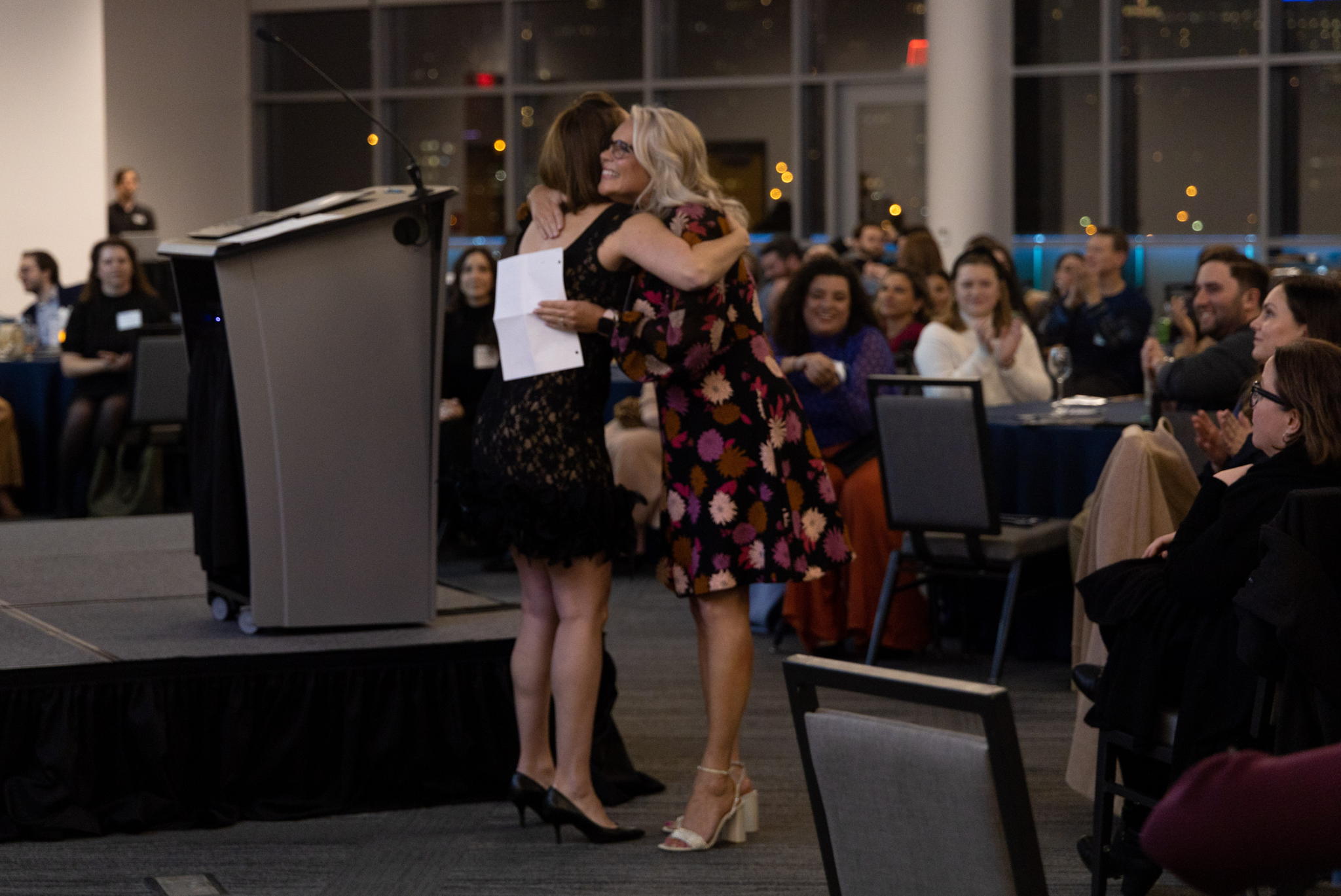 Upon accepting the award, her message to her fellow public relations colleagues centered on the importance of the work and the emotional rollercoaster it creates: "Working in PR is like living life in high-definition, with 3-D effects and super surround sound. It's an immersive experience."
DLC received several more awards during the ceremony:
Best in Show: Global Clean Energy Action Forum — recognized for efforts promoting Pittsburgh's hosting of the 2022 Global Clean Energy Ministerial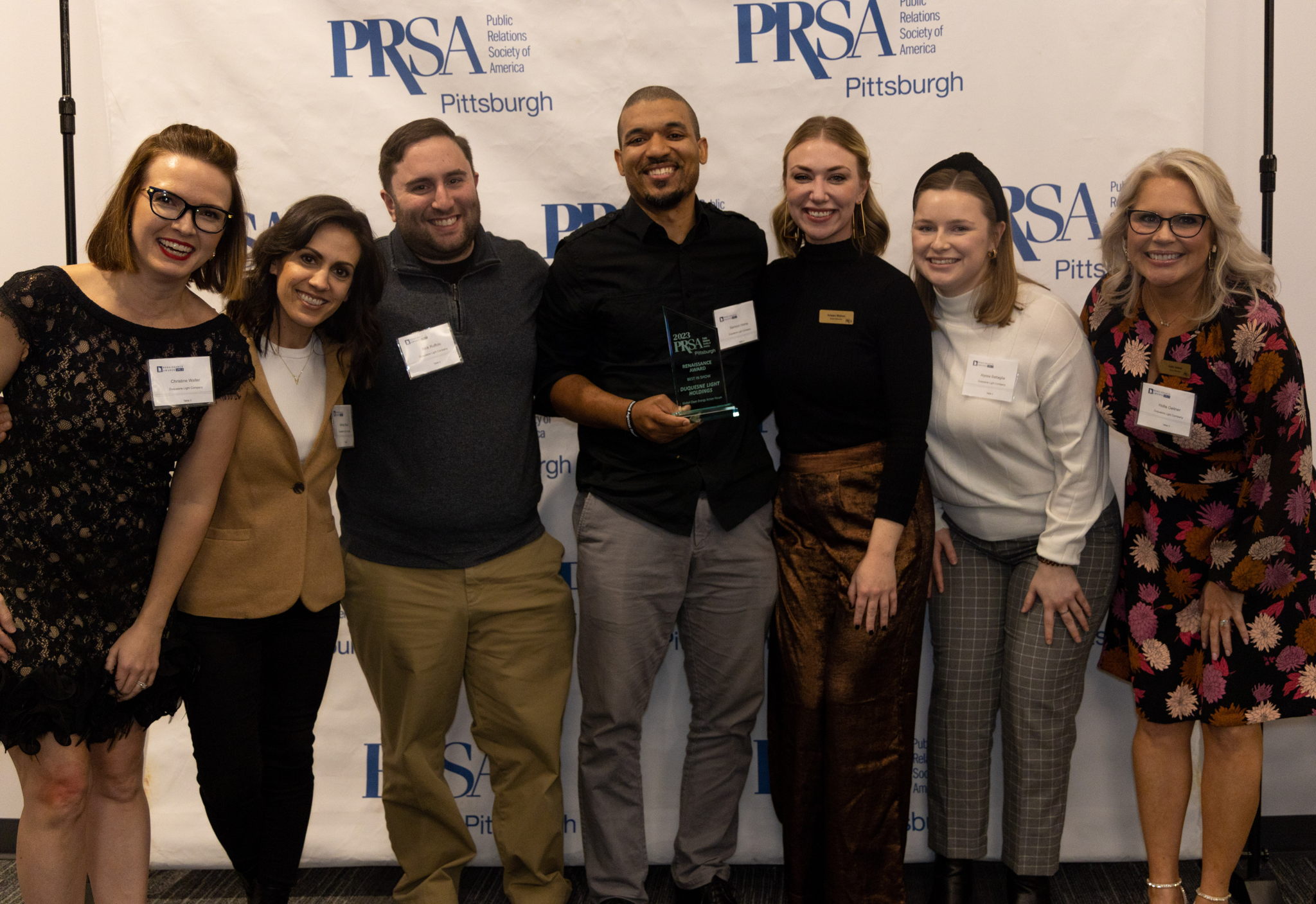 Renaissance Award, Brand/Reputation Management: Global Clean Energy Action Forum
Renaissance Award, Multimedia Content: "What You Need to See at DLC" An internal weekly 5-minute video news segment distributed to DLH's more than 1,700 employees
Award of Merit, Internal Communications: "What You Need to See at DLC"