A Message to our Customers from Chief Customer Officer David Johnson about COVID-19
March 13, 2020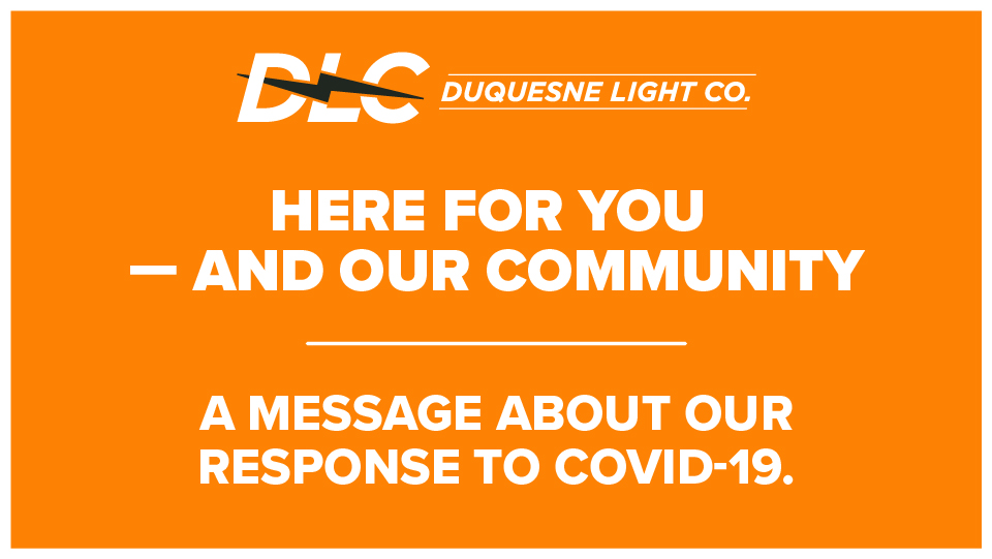 Above all else, we value the health and safety of our employees and customers at Duquesne Light. As such, we have a task force working around the clock in response to the coronavirus (COVID-19) outbreak. Alongside the CDC, Allegheny Health Department and other local officials, we're taking the necessary steps to keep our employees healthy so we can continue to provide you—and all of our customers—with safe, reliable power.
Electricity is always critical to our lives, but it's especially critical in a time like this. Not only do we power your home or business, but also we power hospitals, research labs and emergency facilities.
In an effort to keep our customers safe during this difficult time, DLC will discontinue any service shut off activities through at least May 1, 2020. The company will continue to evaluate additional measures to ensure we address your needs as the situation evolves including working with community partners to assist customers once shutoff activities resume.
We will continue to provide updates related to the virus here on our website, along with Facebook and Twitter as needed.
Please know we value you as a customer and are always here to support you.
David Johnson
View the full press release here.