Women's History Month: A Time to Remember, Celebrate and Learn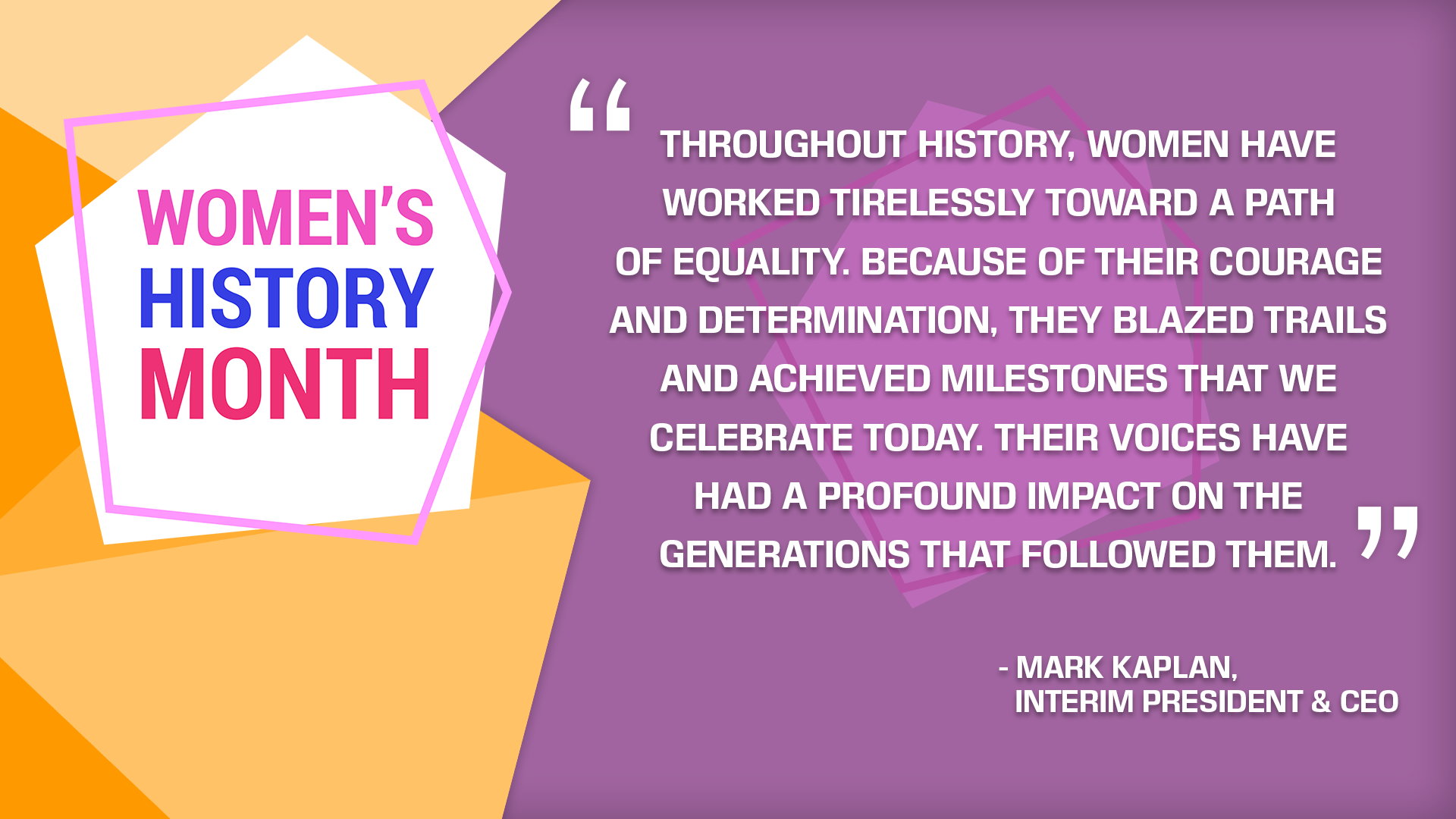 A message from Mark Kaplan, Duquesne Light Company's interim president and CEO; and Sara Oliver-Carter, chief diversity officer
Women's voices are powerful, important and deserve to be heard. As Women's History Month begins today, we ask each of you to applaud the women around you as we celebrate their contributions and courage to overcome the challenges they have faced.
Throughout history, women have worked tirelessly toward a path of equality. Because of their courage and determination, they blazed trails and achieved milestones that we celebrate today. Their voices have had a profound impact on the generations that followed them. Many of these milestones aren't as far in the past as we may think.
Celebrating Female Trailblazers
Having a voice in politics is essential to ensuring that decisions are made with consideration of all people. In the last 50 years, we have seen many "firsts" of women having a seat at the table. Forty years ago, we had our first female Supreme Court justice, Sandra Day O'Connor. Twenty-four years ago, Madeleine Albright became the first female secretary of state. In 1990, Antonia Novello served as the first female surgeon general of the U.S. This year, Kamala Harris became the first female vice president of the U.S., the highest position any female has held in our country.
In addition to politics, women continue to blaze new paths in businesses and communities. In 1972, Katharine Graham became the first female to lead a Fortune 500 company when she was named CEO of The Washington Post. In 1986, Oprah Winfrey became the first female to own and produce her own talk show. Then there's Stacey Cunningham, who made history as the first female president of the New York Stock Exchange in its 226-year history. That just occurred in 2018.
We want to see these firsts become seconds, seconds become thirds and so on until we have equal representation at every table.
Supporting the Dynamic Women of Duquesne Light Company
We're proud of the progress we've made as a company to support women, both within and outside of our organization. EmpowerHer, our Women's Business Employee Resource Group, was formed last year and has already created impactful change.
Led by chair Emily Farah, the group has set up a mentoring program, held workshops and sponsored several women to attend leadership programs. EmpowerHer also helps us promote resources and awareness for the unique challenges women and parents can face in the workplace.
"Women belong," said Farah, who also serves as regulatory legal counsel at DLC. "We belong in every industry from agriculture to utilities. We belong in the rooms where decisions are being made and in rooms where we see those decisions carried out. We've come a long way but are still working to reach our destination of complete equality for all women."
As we recognize Women's History Month and celebrate the contributions and accomplishments of women throughout history, in our communities and here at Duquesne Light Company, learn more about why equity and inclusion matter from sources like the National Women's History Museum.