TEN Snags Top 10 Placement in 'Fast 50' Awards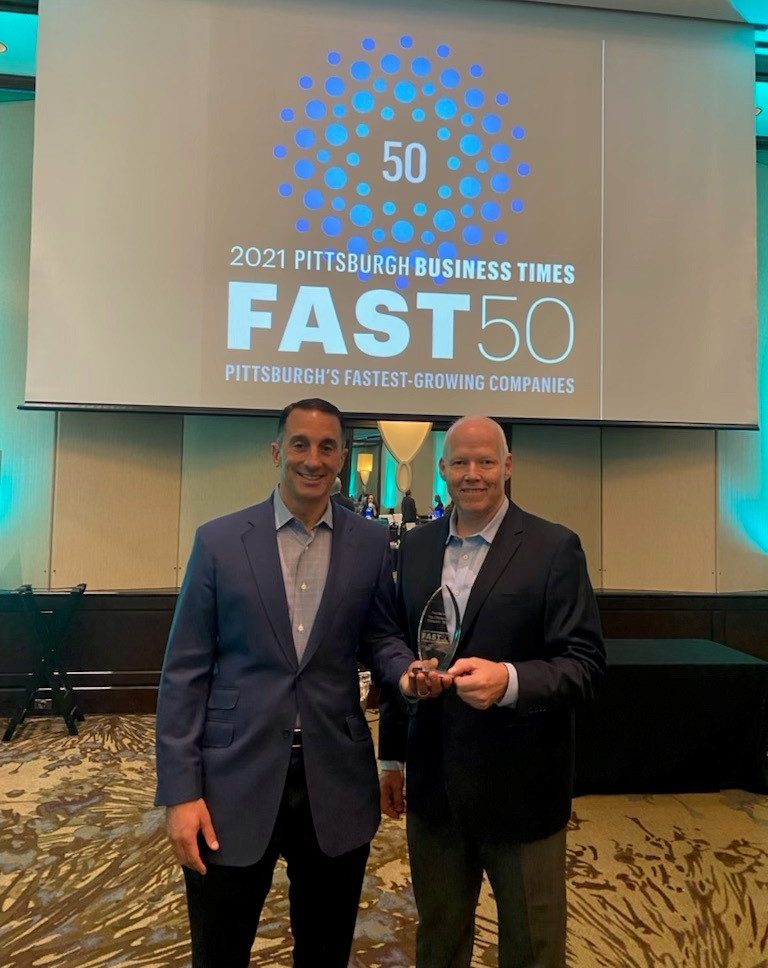 August 27, 2021
The Efficiency Network (TEN), a sister company of Duquesne Light Company, has been named one of Pittsburgh Business Times' "Fast 50," an annual award the publication bestowed upon privately held companies that achieved exceptional growth between 2018 and 2020. ​ ​ 
At the ceremony held Thursday evening in Downtown Pittsburgh, TEN placed ­­seventh.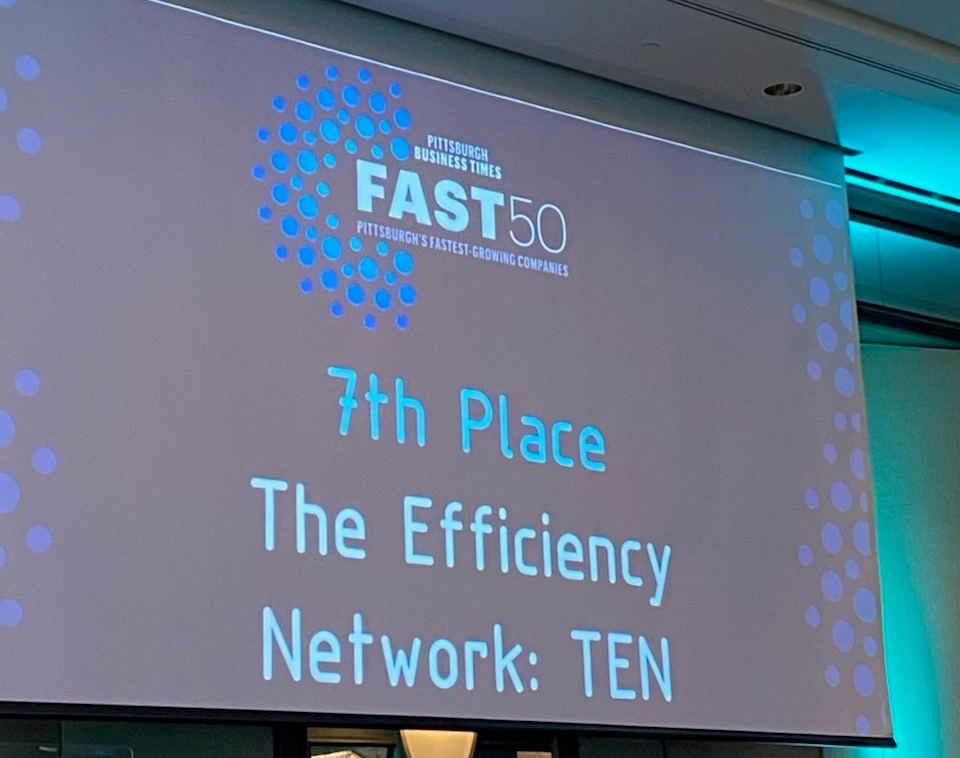 "We are honored and humbled to be nominated as one of Pittsburgh's 50 fastest growing companies," said Troy Geanopulos, TEN CEO. "During the past few years, TEN has experienced tremendous growth that we credit to our parent company, Duquesne Light Holdings, our loyal customers and vendors, and most importantly, our hard working and dedicated employees. Our success is and has always been a team effort and we couldn't do what we do without the contribution of each person on our team."
Despite the ongoing COVID-19 pandemic, Geanopulos said the company, in some ways, "did not miss a beat" as it managed to nearly double its revenue from 2019 to 2020. Since 2018, revenue has grown by 106 percent — a mark that earned TEN second place in the $25 million to $100 million category.
Geanopulos shared that after ensuring employees could continue working in a safe manner that enabled effective communications, TEN was able to continue working on projects that were underway at its customers' facilities.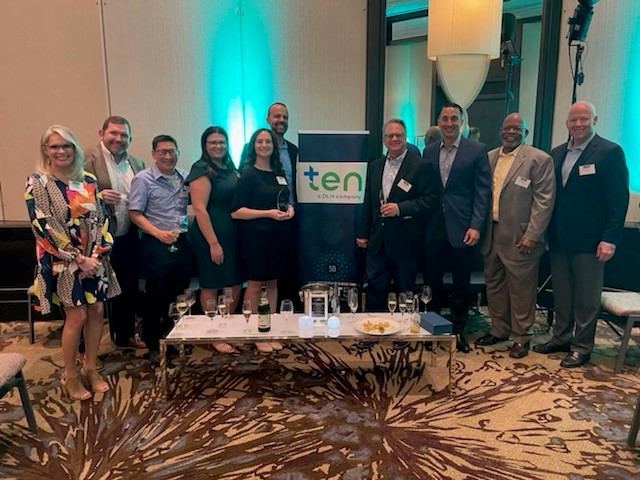 He added that the one of biggest obstacles TEN presently faces is a problem most companies would want to have — the ability to accommodate rapid growth.
"The ability to recruit talent to meet our growth objectives continues to be a challenge," Geanopulos said. "We have been successfully adding to the TEN team by encouraging employees to help us identify and recruit within their network. Having employees share their insights on TEN's workplace culture helps encourage high-performing talent to join our team."
Most recently, TEN began working with Pittsburgh Public Schools after developing a strategy to save the district more than $760,000 in energy-related savings. Some of these updates will include LED lighting upgrades, ceiling replacements, steam-hot water conversion, solar hot water and water conservation.