TEN Ranked No. 10 in 'Fast 50' Awards
August 26, 2022
The Efficiency Network (TEN), the Duquesne Light Holdings, Inc. (DLH) company that helps other organizations strategize energy efficiency projects and sustainability programs, was honored as one of Pittsburgh Business Times' "Fast 50," an annual recognition the publication awards to privately held, Pittsburgh-based companies that have achieved exceptional revenue growth through the most recent three years.
At a ceremony held Thursday evening in Downtown Pittsburgh, TEN placed tenth after posting a revenue growth of 114.7%.
That increase also meant TEN finished second place in the $50 million to $100 million category.
"Our growth is a direct result of staying focused on the needs of our customers," CEO Troy Geanopulos said. "We help them answer the key question of how to best make their energy use more efficient and cost effective. These strategies ultimately lead to DLH's overall goal of fostering a clean energy future for all."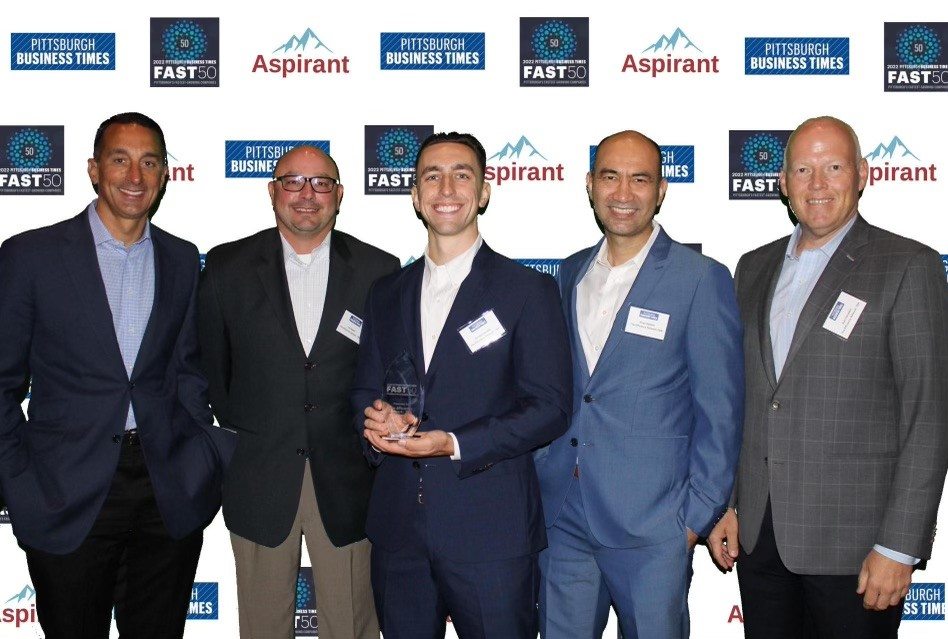 This is the second consecutive year TEN has received a Top 10 placement. In 2021, it placed seventh.
Geanopulos says that almost any business can be run more efficiently, and growth comes with the strategies that are constantly being revamped.
"Even customers who completed projects five years ago are coming back and asking about new technology," Geanopulos recently told the Pittsburgh Business Times. "The motivation is no longer limited to financial impact. Environmental impact and sustainability are now legitimate drivers."
TEN's impressive growth wasn't solely tied to revenue, the organization's employee count also jumped from 35 to 47, rising more than 30%.
"With our rapid business growth over the last few years, we're fortunate to keep adding to our team. We credit this surge to our dedication to recruit talented, high-performing individuals who align with a workplace culture that is focused on advancing carbon-neutral solutions that will ultimately benefit our clients, the economy and the environment," Geanopulos said.
Other Fast 50 nominees included firms in real estate, online sales, health care, automotive, finance, engineering, manufacturing, tech services, logistics and construction.