TEN Helps the University of Pittsburgh With Their Sustainability Goals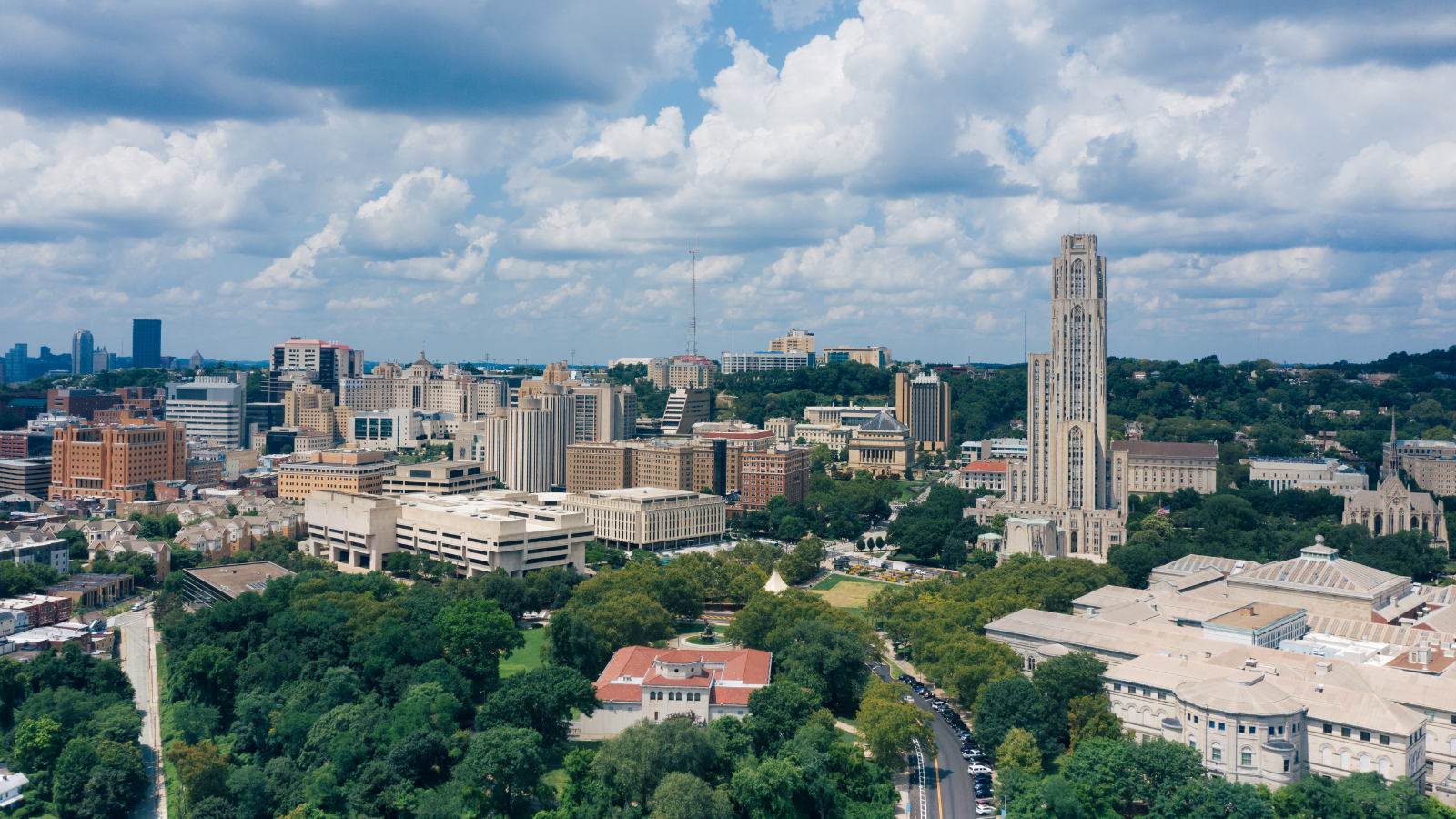 Over the past few years, The Efficiency Network, Inc. (TEN) has been working with the University of Pittsburgh on energy-efficiency projects that will help make the campus more sustainable and efficient, moving the university toward achieving the goals outlined in the Pitt Sustainability Plan.
Since beginning the project in 2018, TEN has helped the university reduce their carbon emissions by over 3 percent annually. That is a projected 5,500 metric tons of carbon dioxide avoided each year. To put the energy savings into perspective, avoiding 5,500 metric tons of carbon dioxide would require 352,689 trees to be planted, or 275 individuals to be completely carbon neutral for a year.
TEN's team of engineers, energy auditors and project managers have helped the university develop projects that include LED lighting upgrades in multiple facilities, including the Petersen Events Center and Trees Hall; retro-commissioning at the Chevron Science Center and Langley Library; and chiller plant upgrades at the Center for Biotechnology and Bioengineering, which will save energy and water, free up penthouse floor space and provide easier maintenance conditions. 
"These projects do the right thing for the environment and address significant facility issues," said TEN CEO Troy Geanopulos. "And the projects pay for themselves." To date, TEN has developed $7.5 million worth of projects at the university with a total of over $850,000 in annual cost savings.
TEN's project at Pitt has made a significant impact on helping the university get closer to its goal of becoming carbon neutral by 2037. One of Pitt's core goals is building efficiency, where they continue to pursue a 50-percent energy-use reduction in existing facilities. Pitt's commitment to carbon neutrality makes it the ninth largest university among the Association of American Universities to pursue this goal.
In addition to Pitt, TEN has developed similar initiatives for Penn State University, Temple University, Swarthmore College, Thaddeus Stevens College of Technology and the Community College of Allegheny County. The company also has developed large projects for the Commonwealth of Pennsylvania, including at the State Capital Complex. The Carnegie Science Center, Andy Warhol Museum and United Steelworkers headquarters also are on TEN's list of developed projects.
TEN is an independent energy services company that provides energy projects to government, K-12, higher education, healthcare and commercial customers. TEN is part of the Duquesne Light Holdings, Inc. family of companies.
This article first appeared in the Pittsburgh Earth Day's 'Green Voice' newsletter. Subscribe here.