STEM Employees Host Local Students during 'Tour Your Future' Event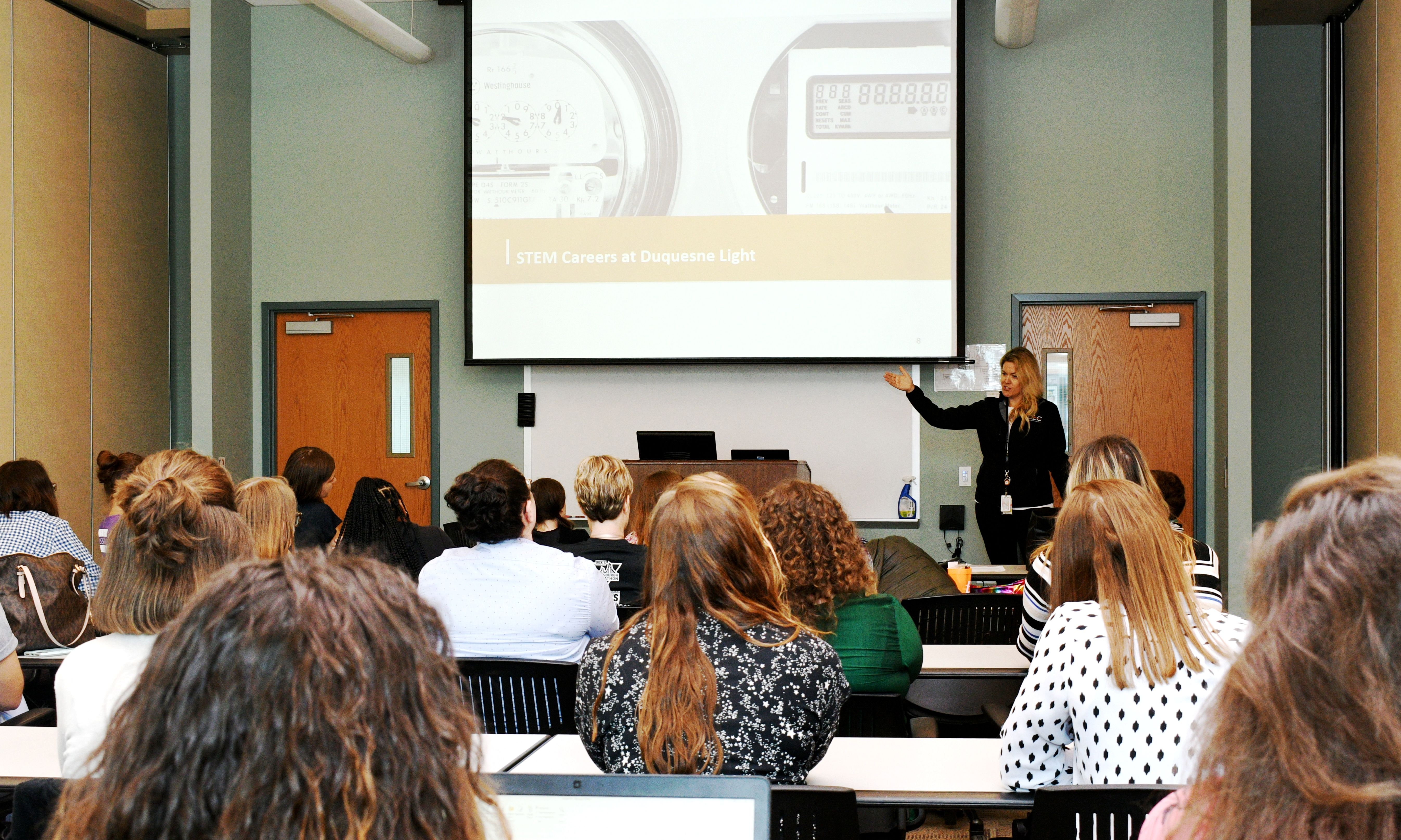 Duquesne Light recently welcomed seven high school girls at our Woods Run facility for a special "Tour Your Future" event. As a part of the Carnegie Science Center's career exploration program, this event connects girls, ages 11-17, with local female Science, Technology, Engineering and Math (STEM) professionals in the workplace. This marked DLC's second year hosting the event.
During "Tour Your Future," students had the opportunity to interact with female members of DLC's workforce. Representing the areas of Human Resources, Operations, Engineering, Information Technology and Vegetation Management, employees provided participants with an overview of each department and the educational requirements for their specific jobs. 
In addition to a tour of the Operations Center, which was led by Elizabeth Cook, Senior Manager, System Planning, students participated in two activities. During the first activity, participants mapped out their homes and places of interest while learning about Geographic Information Systems (GIS). Working with Engineering team members on their second activity, the girls designed structures out of toothpicks, marshmallows and gummies to test their performance under windy conditions.
DLC's Ongoing Partnership with the Carnegie Science Center
Duquesne Light has supported the Carnegie Science Center since it opened in 1991. Since that time, employees have lent their expertise and skills to the organization in a number of ways, including helping to foster and encourage the next generation of STEM professionals.
As the title sponsor of the Duquesne Light Center for STEM Education and Career Development, DLC employees have several opportunities throughout the year to participate in Science Center events and programs. To learn more about the Carnegie Science Center, visit the following link.