Recognizing Veterans Day, Military Family Appreciation Month
A message from President and CEO Kevin Walker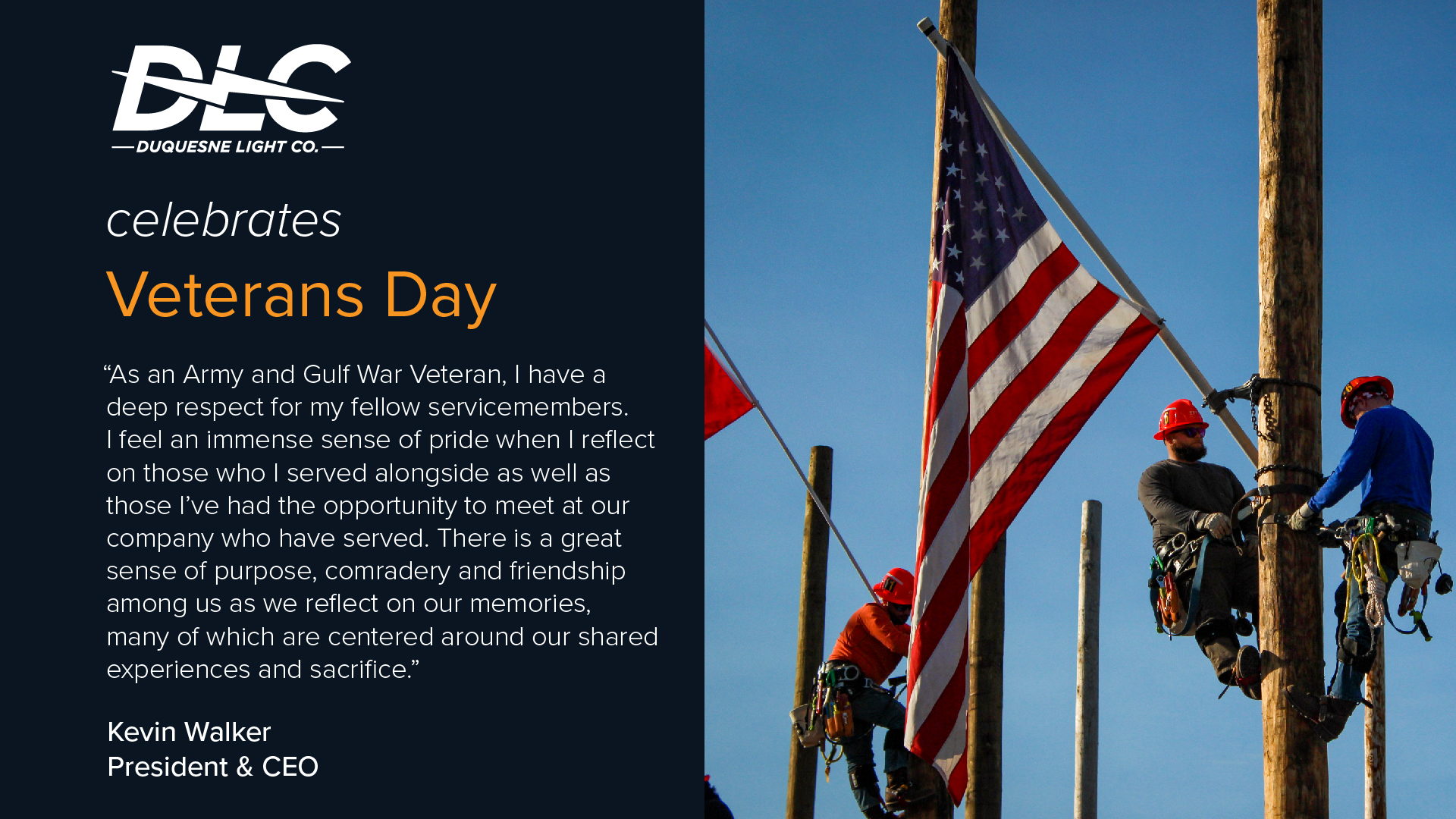 November 11, 2021
As today marks Veterans Day, it is an opportunity for us to thank those who have served our country. Military servicemembers make a choice to put country ahead of self, and we could not be more grateful for the sacrifices they have made. Servicemembers represent several branches of the military including:
U.S. Air Force
U.S. Army
U.S. Coast Guard
U.S. Marine Corps
U.S. Navy
U.S. Space Force
As an Army and Gulf War Veteran, I have a deep respect for my fellow servicemembers. I feel an immense sense of pride when I reflect on those who I served alongside as well as those I've had the opportunity to meet at our company who have served. There is a great sense of purpose, comradery and friendship among us as we reflect on our memories, many of which are centered around our shared experiences and sacrifice.
Veterans Day originated as Armistice Day, when the Allied Powers and Germany signed a truce, marking the end of World War I. In 1918, a moment of silence was held at the 11th hour on the 11th day of the 11th month. This has since evolved into the "Veterans Day Moment of Silence," which calls for two minutes of silence every Veterans Day to recognize and reflect on the service and sacrifice of all Veterans, past and present. The set time of 2:11 p.m. EST allows all 50 states and Puerto Rico to participate simultaneously. I ask that you join me at 2:11 p.m. today in a moment of silence as a sign of respect and acknowledgement of the contributions Veterans have made to our country.
Military Family Appreciation Month
Along with celebrating Veterans Day today, the entire month of November is recognized as Military Family Appreciation month. As military servicemembers serve our country, their families stand behind them. From moving to different bases around the world to having their loved ones deployed and missing precious time together, military family members also make incredible sacrifices.
To those who have served, it is an honor to work alongside you. To those who have a family member or loved one who also is a servicemember, thank you for supporting them as they follow this noble and selfless path. Let's use today – and every day – as an opportunity to recognize the invaluable contributions Veterans have made to our safety, security and way of life.