Recognizing the Importance of Equity during National Disability Employment Awareness Month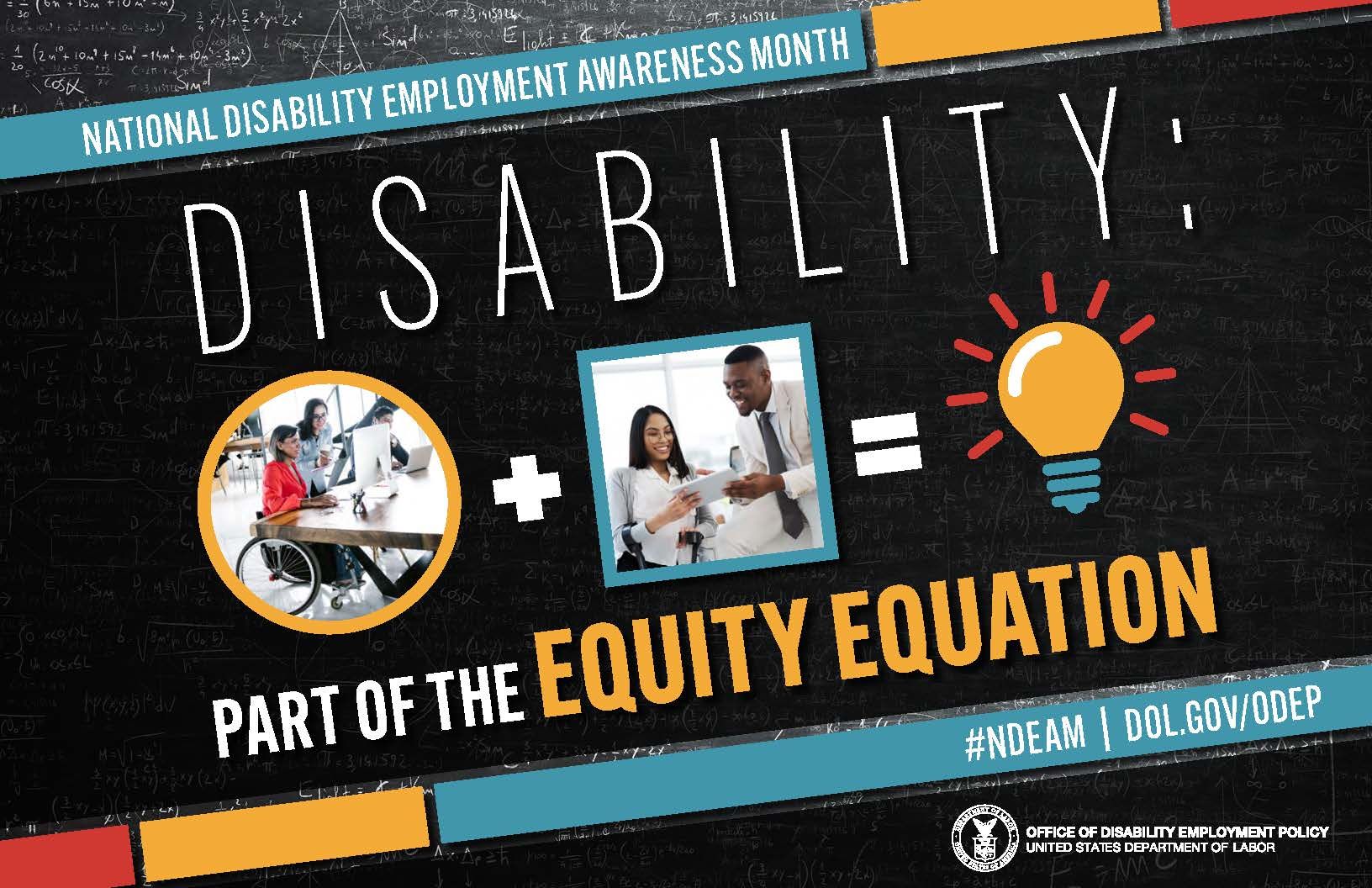 October 3, 2022
Every October, organizations and communities across the U.S. observe National Disability Employment Awareness Month (NDEAM). This recognition reminds us of the important role of people with disabilities have in a diverse and inclusive American workforce. At Duquesne Light Holdings (DLH), we value contributions and perspectives from all employees.
NDEAM celebrates the contributions of American workers with disabilities, past and present, and showcases supportive, inclusive employment policies and practices.
The U.S. Department of Labor has identified this year's theme as "Disability: Part of the Equity Equation." In the U.S., one in four adults, or approximately 61 million, live with a disability – both seen and unseen.
Equitable policies, practices and disability accommodations are essential for ensuring all employees can safely and effectively perform their best work.
DLH recognizes the importance of accessibility and equity within our organization, and we're committed to ensuring our employees can perform their duties safely and to the best of their ability. We provide resources for accommodations for team members who need them, and we encourage them to offer suggestions and feedback to help us enhance accessibility within our field or offices.
Every day, we consider the significance of how accessibility impacts our customers and communities. From our website design and applications to the way we interact with customers and conduct work in the field, we're confident our effort to leave no one behind will help everyone feel valued. Integrating disability considerations as part of our inclusion journey not only brings new perspectives to our workplace, it also has a direct impact on our customers and encourages us to think about safety and service in new ways.
We're proud to partner with local nonprofits working to assist those who are living with disabilities, whether its through volunteerism or charitable giving. Some of these partnerships include Bender Leadership Academy, Best Friends Inc., Open Up Association and Variety Children's Charity.
As we observe this month, we're encouraging our employees to take time to:
Learn more about accessibility and how it directly applies to our work
Include a NDEAM culture message with our routine safety messages that kickoff meetings, and
Become involved in DLH's diversity, equity, and inclusion (DEI) efforts throughout the year.
We'd like to thank our employees, community partners and customers for their ongoing engagement as we continue our growth as an inclusive, respectful, accessible workplace and community where everyone feels a sense of belonging.