Ranked #1 in Customer Satisfaction; Duquesne Light Company Receives J.D. Power Award for Business Customer Satisfaction in the Region Two Years Running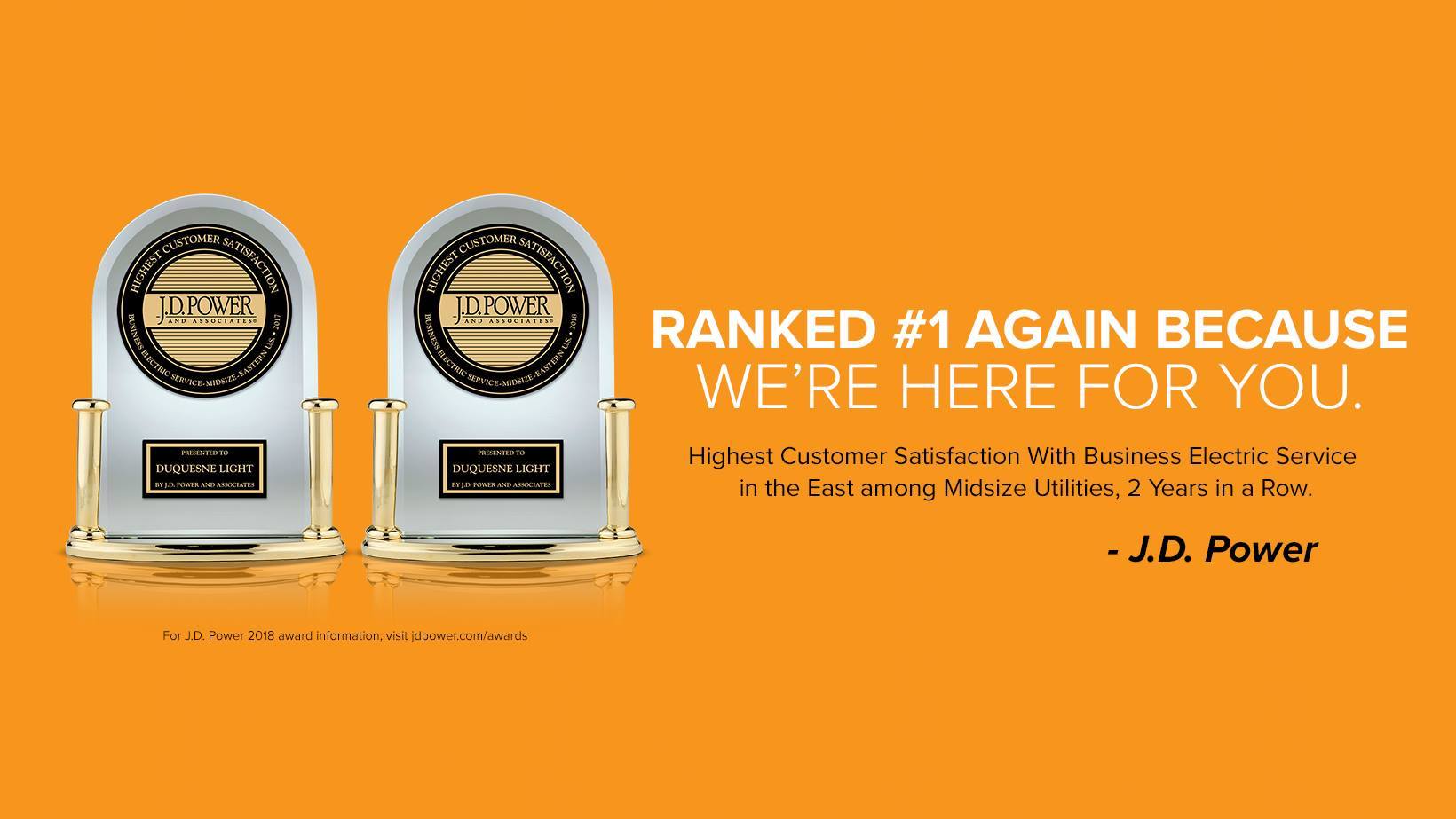 PITTSBURGH – For the second year in a row, Duquesne Light Company (DLC) received the J.D. Power award for ranking highest in the East Midsize segment of the J.D. Power 2018 Electric Utility Business Customer Satisfaction Study. In addition, the company achieved the highest score in four study factors including Billing & Payment, Power Quality & Reliability, Communications and Customer Service.
Providing safe and reliable power to all customers is a core value at Duquesne Light as is making it easier to do business with the company. DLC accomplishes this through several key priorities such as creating a customer-centric service culture; embracing customer feedback to become a trusted energy partner, and delivering on the products and services that the customer truly wants and needs.
"We are thrilled to be recognized for our commitment to customer service with this prestigious award from J.D. Power," commented Jessica Rock, Vice President, Communications and Corporate Citizenship. "Driving this commitment to excellence are our employees. From the lineworkers to the customer service teams to the support departments working behind the scenes, every DLC employee is dedicated to bringing the best in service to our customers every day."
The 2018 Study was based on responses from more than 19,000 online interviews with business customers, and measured overall satisfaction across six factors: power quality and reliability; corporate citizenship; price; billing and payment; communications; and customer service.
According to the 2018 Electric Utility Business Customer Satisfaction Study, electric customers gave DLC a Customer Satisfaction Index score of 785 on a 1,000-point scale.
Learn more about DLC's commitment to business customer service here.