PA Local Solar Program Makes Solar Energy More Accessible for State Residents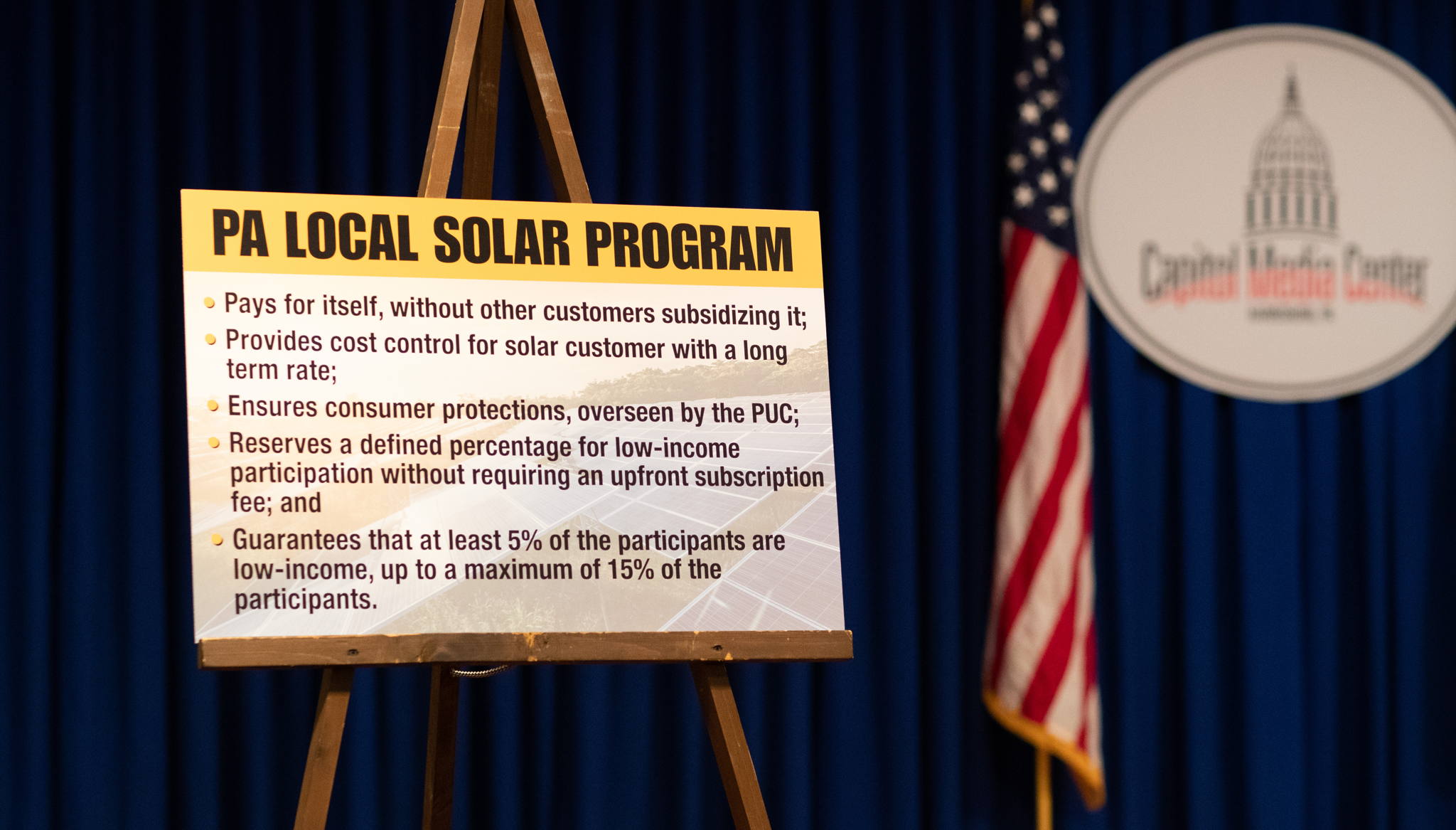 Are you looking for an affordable way to power your home with solar energy? The PA Local Solar Program, bipartisan bills that are up for consideration by the PA General Assembly, will give all state residents that option.
The number of individuals interested in powering their home with solar energy is on the rise, especially in the Pittsburgh region, but many don't have the option or ability to install solar panels of their own. Whether due to installation costs, living in an apartment building, or another challenge, rooftop solar is not feasible for everyone.
Introduced in the Senate by Senator Jay Costa, Jr. (D) and in the House by Representative Lori Mizgorski (R), the PA Local Solar Program will allow electric utility customers in Pennsylvania to purchase 100% localized solar energy, rather than the traditional grid mix, at no cost to customers not opting into the program. Qualifying low-income households also can receive assistance to participate in this program, creating access to renewable energy for all who are interested.
"My legislation eliminates barriers and provides all customers with the opportunity to purchase solar energy from local solar projects, located right here in Pennsylvania. By providing all customers with the opportunity to choose solar power, we expand the reach of renewable energy into all communities," said Rep. Lori Mizgorski
If passed, the PA Local Solar Program will be overseen by the Pennsylvania Public Utility Commission. Participating customers will be given a long-term rate for their localized solar energy, ensuring consumer protection and cost control.
"In my district, I have seen a huge spike in folks interested in reducing their carbon footprint and making their homes more energy efficient, but sometimes cost gets in their way," said Senator Costa. "It is great to work on an issue collaboratively with the opposite party and chamber, as well as the utility sector and environmental advocates. That's the kind of support that the PA Local Solar Program has."
Recently, DLC President & CEO Steve Malnight testified about the importance of this program before the Pennsylvania House Consumer Affairs Committee:
If you support the option to purchase local solar energy rather than the traditional grid mix, contact your local legislators to voice your support for Senate Bill 929 and House Bill 1970.