National Preparedness Month: Prepare to Protect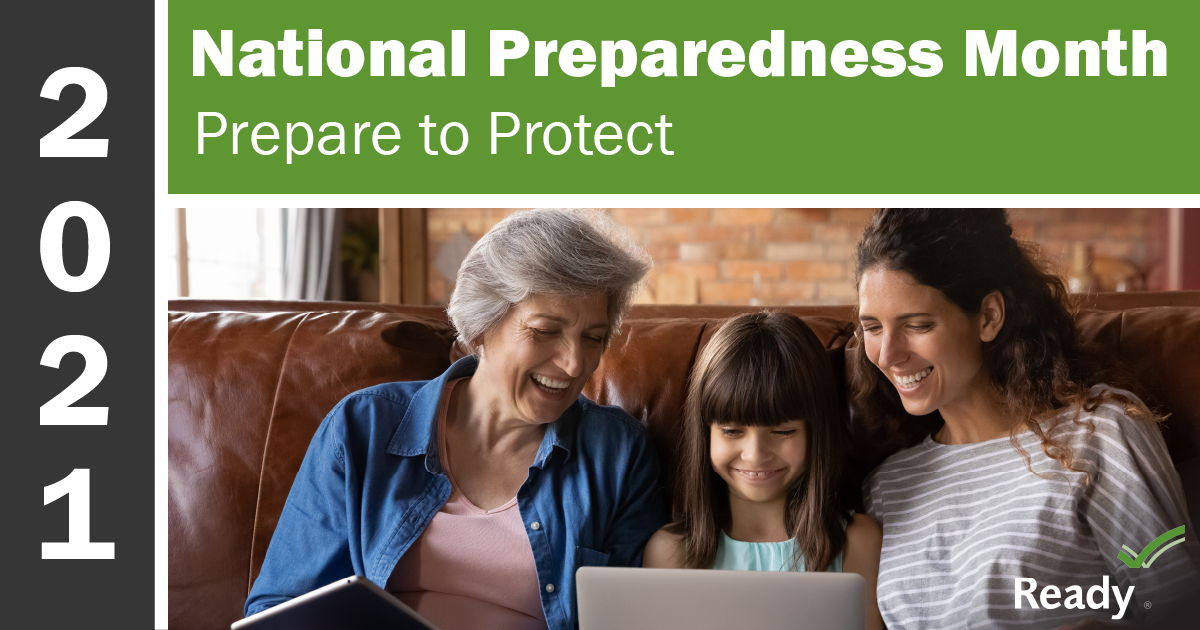 September 7, 2021
September is National Preparedness Month and Duquesne Light Company (DLC) is encouraging its customers and employees to develop a home emergency plan in case of prolonged power outages caused by severe weather. Last week, our region experienced heavy rain that resulted in flash flooding from the remnants of Hurricane Ida.
It's important to remember that disaster can strike at any moment and this year's theme, "Prepare to Protect. Preparing for disasters is protecting everyone you love," reminds us to keep safety top of mind.
"Safety is our top priority . Every task. Every shift. Every day," said Mike Formaini, who serves as DLC's director of safety and workforce development. "As an essential utility provider to more than 600,000 customers, Duquesne Light Co. plans for a variety of scenarios. We encourage our customers to prepare for the worst conditions so they're never caught off guard."
Here are key steps you should take when creating your home emergency plan:
Step 1: Start by discussing these questions with your family, friends or household: ​ 
Due to the ongoing COVID-19 pandemic, check with the Centers for Disease Control (CDC) and make any necessary adjustments to your plan.
Step 2: Consider your household's specific needs.
​As you prepare, tailor your plan and supplies to your specific daily needs and responsibilities. Discuss how people in your network can assist each other with communication, childcare, business, pets or specific needs, like operating medical equipment. Keep these factors in mind when developing your plan:
Different ages of members within your household
School-age children
Pets or service animals
Responsibilities for assisting others
Locations frequented
Dietary needs
Medical needs such as prescriptions and equipment
Disabilities or access and functional needs, including devices and equipment
Languages spoken
Cultural and religious considerations 
Step 3: Finalize your plan.
​Download and complete this emergency communications plan from the Federal Emergency Management Agency (FEMA), or use it as a guide to create your own.
Step 4: Practice your plan with all members of your household.
​Be sure all members of your household understand the plan and are prepared to act in the event of an emergency.
Preparing for Outages
​DLC's comprehensive storm plan allows us to quickly mobilize personnel and equipment in response to storm damage and outages. Our operations center, which is staffed year round, 24 hours a day, quickly coordinates equipment repairs and power restorations around the clock beginning with public safety hazards and critical customers, such as hospitals and other emergency facilities, followed by large neighborhoods and then individual homes.