Awareness Sessions Help Emergency Responders Stay Safe When Working Near Power Lines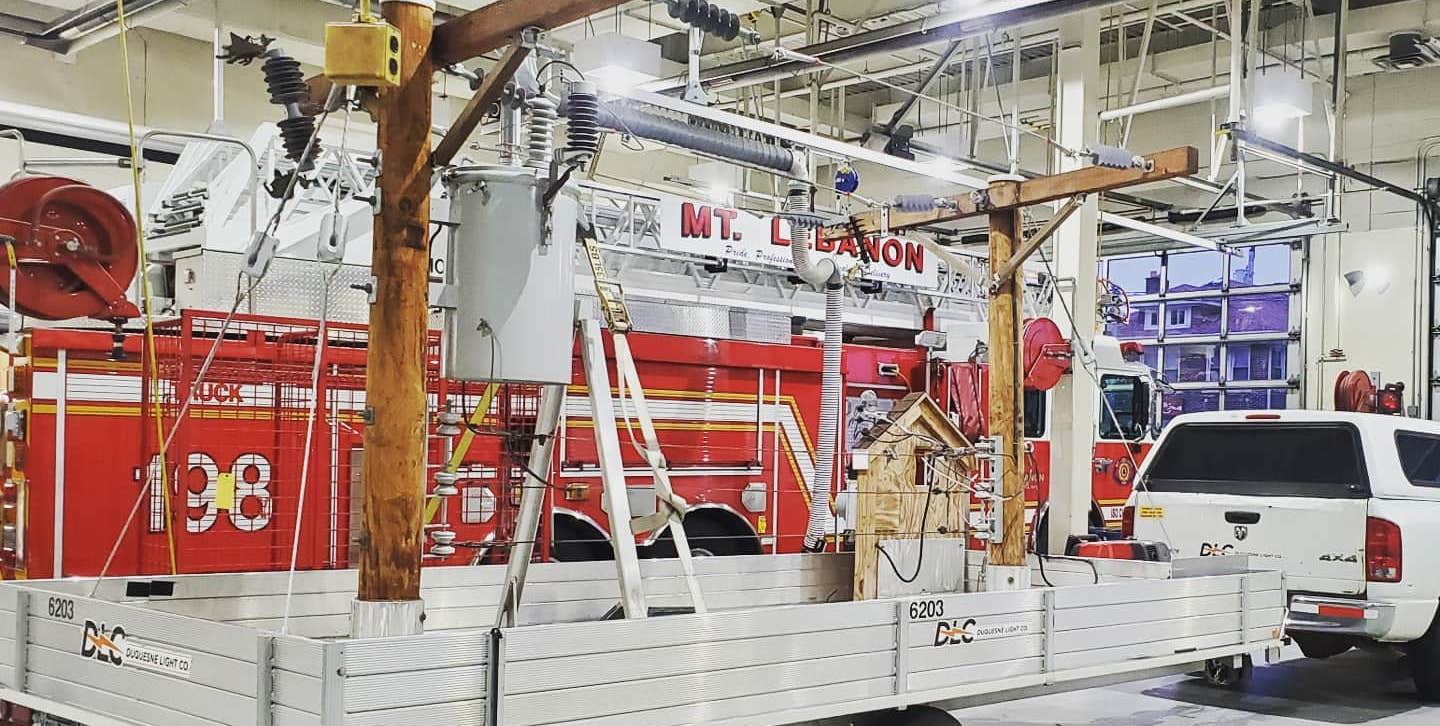 In line with the Company's ongoing commitment to safety, Duquesne Light's Workforce Development team periodically hosts Electrical Hazard Awareness sessions (EHAs) for first responders throughout Allegheny and Beaver counties. These informative sessions are intended to help emergency workers understand and minimize the hazards of working near power lines during responses.
Most recently, a session was held on Jan. 27 at Mt. Lebanon Fire Department for firefighters from that department as well as responders from Castle Shannon Volunteer Fire Department, Dormont Fire Department and Bethel Park Volunteer Fire Department.
In 2019 alone, DLC's Workforce Development team conducted 13 sessions, providing vital awareness and safety information to approximately 350 area responders.
The nearly two-hour sessions comprise of an informative PowerPoint presentation as well as a demonstration with DLC's "juicer" – a training device comprised of small utility poles connected by actual power lines and a transformer – which assists the Company in visually demonstrating the power of electricity and providing education on how to work safely near power lines.
"Duquesne Light has maintained our commitment to bringing electrical hazard awareness to local emergency workers for more than 10 years," said John Andzelik, Manager, Workforce Development. "The program has enabled us to help numerous firefighters, police officers and other emergency personnel become better informed on how to work safely near electricity, so that they can focus on their vital work at hand – saving lives in the community."