Joint Statement by the Department of Conservation and Natural Resources and Duquesne Light Company
December 21, 2020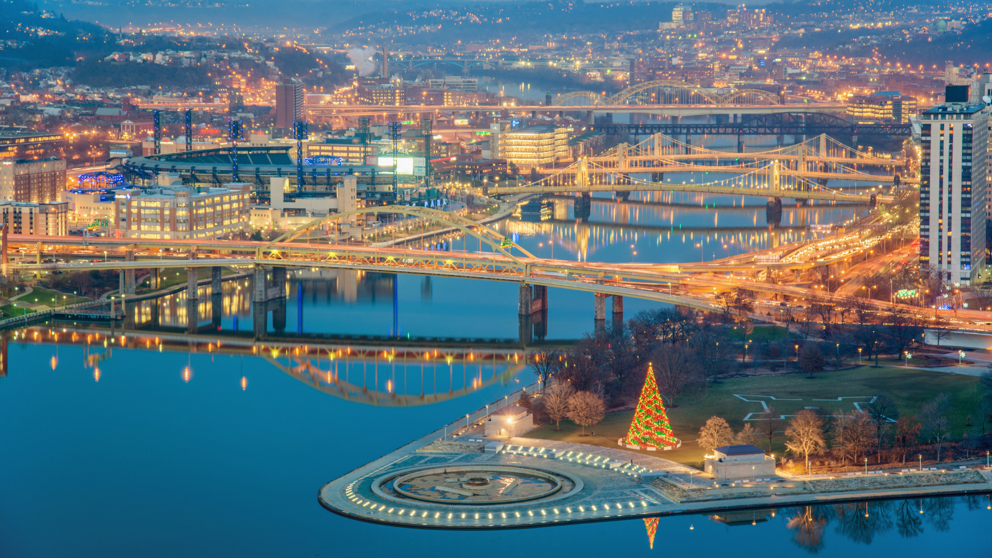 The Department of Conservation and Natural Resources (DCNR) and Duquesne Light Company (DLC) have heard the people of Pittsburgh and agreed the existing "Tree of Lights" at Point State Park will return to its original location in 2021.
At the same time, Point State Park and DLC will work together to try to find a solution to design a new tree of similar size at the same location that would be more energy-efficient, and lighten the impact that the set-up, take-down and appropriate methods of securing the tree into the ground have on the important archeological area and other aspects of the park.
"DCNR State Parks and Duquesne Light will be working closely together starting in 2021 to design the necessary upgrades to the tree for energy efficiency, long term structural sustainability, and state park resource protection," said Bureau of State Parks Director John Hallas. ​
"Thank you to the many members of our community who spoke up and demonstrated the importance of the 'Tree of Lights' at Point State Park to our region. We are pleased to work in partnership with the Department of Conservation and Natural Resources to ensure the tree remains for years to come," said DLC President and CEO Steve Malnight. "We are committed to sharing a future tree that reflects, enhances, and protects a National Historic Landmark that is the iconic focal point of the Pittsburgh area."
Just as the park commemorates and preserves the strategic and historic heritage of the area during the French and Indian War, the "Tree of Lights" has come to symbolize holiday warmth and good spirit. This season especially, the public has demonstrated its need and support for both.
Photo courtesy of Dave DiCello.