Innovation's Role in Meeting the Changing Needs of Pittsburgh's Electric Grid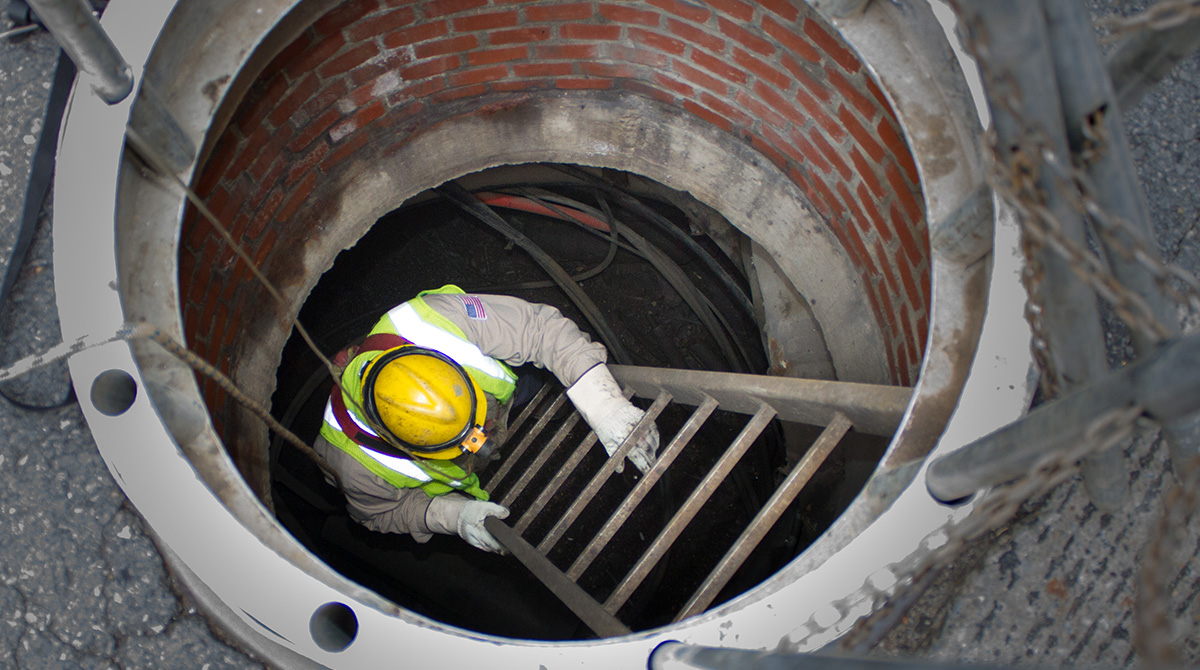 August 21, 2023
Electricity has become a necessity that we all depend on. Typically, expectations of the reliability and resiliency of the electric grid relate to charging a phone, running a refrigerator or turning on the lights. However, in Pittsburgh, companies also rely on electricity for the growing robotics industry, autonomous automobile testing, multiple distinguished universities and one of the leading health care systems in the country.
Meeting customer energy demands of tomorrow while improving the performance of the grid today is a massive task the energy industry continually strives to accomplish. Overcoming complex challenges to modernize the electric grid will require new solutions from collaborators across the industry. But how are energy companies able to scale their impact? The answer is open innovation.
What is open innovation?
Open innovation occurs when a company leverages multiple external sources — vendors, inventors, customers, partners, etc. — to drive innovation instead of relying exclusively on internal resources. This includes both "inside out" innovation, where ideas or problems a company faces are released to the world for external partnership; and "outside in" innovation, where external ideas and technologies are brought into the company for implementation. By looking outside a company's walls to the skills and experience of the "crowd," companies can partner with like-minded industry peers, and, in turn, drive positive change, revolutionizing the energy landscape.
Open innovation spurs partnership and savings
Large industries, like the energy sector, benefit from sharing best practices that enable widespread advancement. Because there are so many companies that operate similar infrastructure, like the electric grid, they often face similar challenges modernizing the grid, improving reliability, ensuring affordability and implementing new customer programs and technology. By defining a challenge one wants to solve publicly, it can uncover not only solutions, but also partners who are striving to overcome similar obstacles. Open innovation allows companies to leverage close partnerships and compels others to voice their barriers openly so they can advance toward a clean energy future together.
Additionally, when multiple entities collaborate in search of innovative solutions, they are able to cast a wider net and reach more possible vendors to design resolutions. They can also share the cost of research across various partners and evaluate multiple proposed solutions to ensure affordability and value for customers is being achieved by exploring many options.
Putting open innovation to work locally
Duquesne Light Company (DLC), the local electric utility serving the Pittsburgh region, recently had the opportunity to put open innovation philosophy into action. In April 2021, DLC began looking for technologies that would help improve the precision and timeliness of information about the performance of the underground grid network without having to deploy underground lineworkers beneath the streets to inspect cables and replace them. After conducting research internally, there were no available solutions that would provide what DLC sought to achieve, so they launched the Monitoring Electric Cable Open Innovation Challenge.
This innovation challenge leverages a crowd sourcing approach, which is a type of open innovation where the company describes the problem and then opens the challenge up to the diverse expertise and creativity of the public. Through a targeted campaign, individuals, startups and organizations were invited to submit their ideas and solutions to monitor underground electric cables to enhance the grid's affordability, reliability and safety. This inclusive approach not only encourages novel thinking but also promotes engagement and involvement from the community, fostering a sense of ownership and shared responsibility.
Throughout the challenge, other major utility companies like California's Pacific Gas & Electric, Chicago-based utility Commonwealth Edison and the utility holding company, Exelon, expressed interest in joining the challenge. At the end of the challenge, the partners will choose an overall winner that can implement a solution across their entire underground grid. This effort will make the grid smarter by having real-time insight into the underground grid's performance; safer by ensuring underground conditions do not present a danger to workers before entry; and sustainable by leaving the grid open to future improvements.
Advancing toward a clean energy future
The energy industry is at a pivotal time with the rapid development of new technology, a changing climate and increasing expectations from customers. Innovation and strategic partnership will be key to ensuring the grid is able to meet the growing needs of customers and operates safely, efficiently and reliably. By applying the principles of open innovation to projects and working with peers, energy sector companies can pull their resources together to find existing solutions or work with vendors to create new solutions to solve problems together in the transition to a clean energy future.
To learn more about how Duquesne Light Company is deploying innovative solutions to advance a clean energy future, check out the company's 2022 ESG report.
This article first appeared in the Pittsburgh Business Times on July 31, 2023.