In Southwestern Pa., the way to a new energy reality
A joint op-ed from Duquesne Light President and CEO Kevin Walker and Hilary Mercer, Senior Vice President, Shell Polymers/Pennsylvania Chemicals Project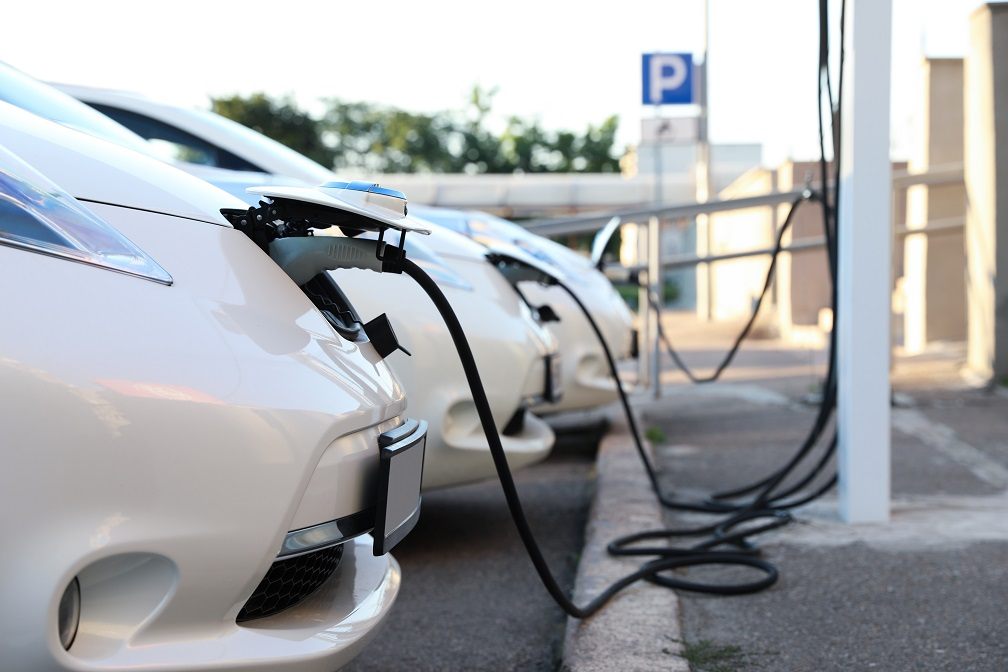 May 12, 2022
Climate change demands that the world, including our region, transition its energy profile to a low-carbon one. Southwestern Pennsylvania has been and remains a manufacturing and technology hub with vast above- and below-ground energy resources. Together, these comprise a portfolio of sources that can meet all our region's energy needs, including helping to power — through decarbonization and hydrogen deployment — the region's heavy industry safely and cleanly.
Pittsburgh can turn to its strengths — innovation, resilience and collaboration — to advance the needed global transition to an economy based on sustainable energy supply and use. We can secure a more equitable, cleaner energy future while positioning our region for long-term economic growth and workforce development.
The Allegheny Conference on Community recently released its report on our area's energy transition, titled "Our Region's Energy Future: A Strategy for Accelerating Decarbonization, Investment and Inclusive Growth in the Pittsburgh Region." It provides a comprehensive strategy to move our communities to a low-carbon future while demonstrating that we are uniquely positioned to lead the way to this new energy reality.
Our region is currently a primary hub of carbon-based energy production. Driven by emissions from power generation and industrial activity — activity that generates jobs and economic opportunity for southwestern Pennsylvania — our greenhouse gas emissions, on a per capita basis, are about 50% higher than elsewhere in the state or country. In 2021, Pennsylvania exported 35% of the electricity it generated, more than any other state.
At the same time, we are making progress in reducing our carbon footprint. In 2018, CO2 emissions from fossil-fuel-fired power sources were 33% below 2005 levels. We must continue to address climate change by decreasing our carbon footprint — because it's the right thing to do — and because doing so will continue to strengthen the region for global investment.
Transitioning our energy profile, as the report shows, will increase regional spending by $40 billion and produce approximately 60,000 jobs and the average wage for new jobs will meet or exceed those of lost jobs. As we proceed, we will address the impacts of the economic and workforce transition. Public policy advancements, significant investment in upskilling and improved connectivity will be needed to make sure workers and communities can access new opportunities.
Success will also require our region to engage six strategic "levers":
• Develop low-carbon energy alternatives and grid improvements — produce and maintain low-carbon electricity sources to provide majority of electric demand.
• Deploy carbon capture and storage — capture and store CO2 emissions from hard-to-abate industrial and power emissions.
• Prevent methane emissions — monitor methane leaks in industry and seal retired mines and wells that continue to leak.
• Electrify transport — adoption of electric vehicles for personal, public and heavy-duty transport.
• Deploy hydrogen — develop H2 supply and utilize H2 to decarbonize hard-to-abate industries.
• Increase building efficiency and electrification — improve building efficiency and increase use of electric appliances (heat pumps, stoves, etc.).
This is not a menu of options but rather a holistic, strategic approach. All six levers will need to be engaged simultaneously and collaboratively to achieve success.
When we look at what's next, we need to enable the energy transition through these key elements:
• Regional leaders — first movers — to drive implementation of decarbonization levers at scale (e.g., CCUS, hydrogen and nuclear power).
• Continued dialogue to further sharpen the understanding of this vision and what it will take to achieve it.
• Competitive statutes, policies and regulations at local, state and federal levels to support the safe, equitable and expedited deployment of decarbonization solutions.
• Government funding to finance the build-out of decarbonization infrastructure.
• Collaboration with labor and other partners to develop a ready workforce and enable the transferring of skills from legacy industries to emerging opportunities.
• An interdependent network of infrastructure across multiple technologies, including hydrogen facilities, CO2 pipelines, electric vehicle charging stations, solar installations and related energy storage systems, and building electrification and efficiency upgrades.
• Leadership and commitment from a multitude of stakeholders to secure sustainable, equitable growth and prosperity for all with no community or person left behind.
The energy transition is critical to southwestern Pennsylvania's future competitiveness, as well as the health of our communities and environment. We are globally recognized as a model of transformation which has leveraged innovation and technology to find solutions to complex problems and drive change. As we step forward together into the energy transition — to help put our region and our planet in a better place — Pittsburgh will once again emerge as a champion and leader.
This article originally appeared in the Tribune-Review on May 11, 2022.