High School Students Graduate from New EDT Boot Camp Program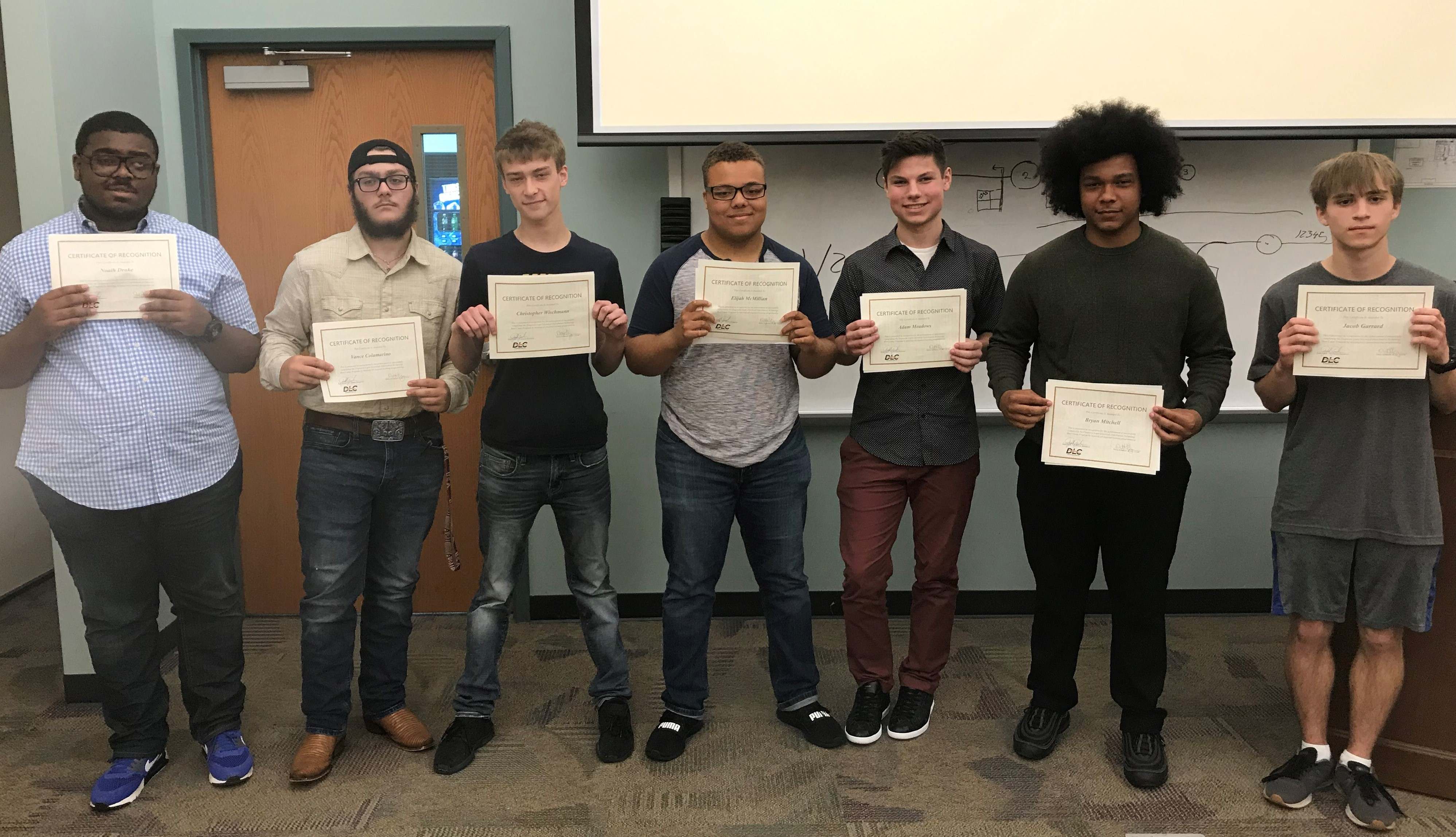 Seven rising high school seniors recently graduated from DLC's Electrical Distribution Technology (EDT) Boot Camp during a special ceremony held at our Woods Run facility. The program, which is administered through a partnership with the Community College of Allegheny County (CCAC), is designed to prepare participants for the Company's EDT Program and its selection criteria.
Skill-Building and CAST Exam Prep
Throughout Boot Camp, students participated in trainings at CCAC's Allegheny campus that focused on the basic skills, knowledge and abilities that applicants would need to apply for a skilled craft position in the electric utility industry. This also included preparation for taking the Construction and Skilled Trades (CAST) exam, which is the first step in applying for a skilled craft position at Duquesne Light.
Recognizing the Graduates
Todd Faulk, Vice President, Human Resources, began the ceremony by welcoming attendees and discussing the importance of safety at DLC. In addition to receiving a certificate of completion as their family members and friends looked on, the students also reported out on their experience in Boot Camp, including what interested them in participating, their favorite lesson during the program and their greatest takeaway.
To learn more about the EDT Program, visit the following link.