#HelpersPGH: Pittsburgh 'Helpers' Pull Together
5 Things Pittsburghers Are Doing to Help Our Neighbors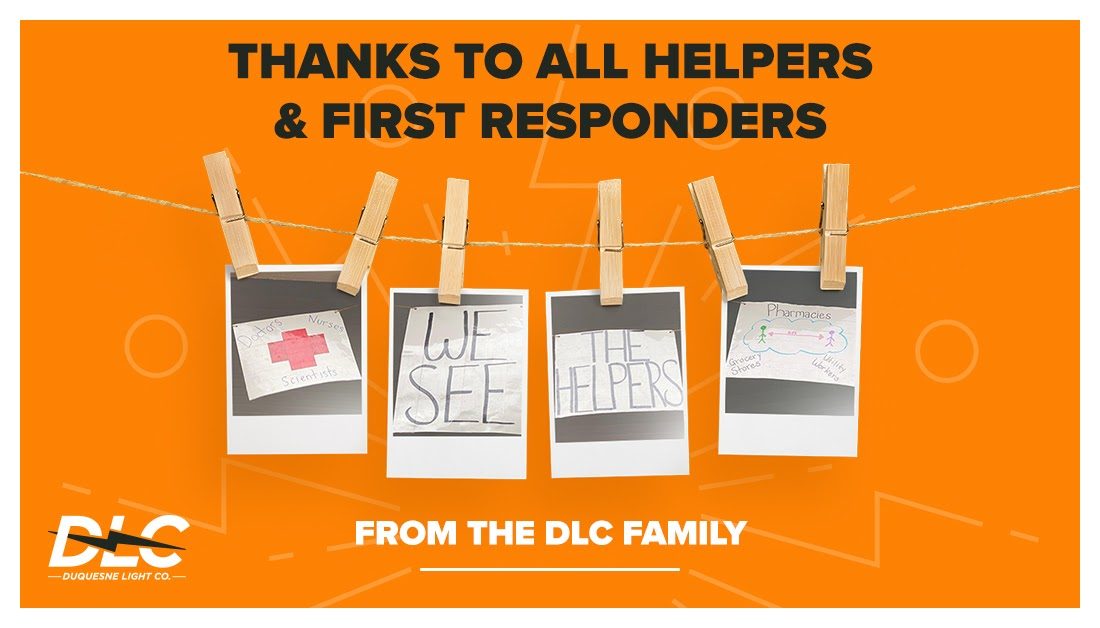 It's no surprise Pittsburghers are pulling together to support one another in this time of great need. After all, this city is Mister Rogers' Neighborhood, where every day is beautiful. It's what we do here in Pittsburgh – care for one another. In the last few weeks, we have seen so many acts of kindness and love, so we're sharing some of our favorites with you in hopes you'll share your favorites with us. Here are just five of the MANY positive stories we've seen:
1. CoronaChoir Singalong in Dormont Hits a High Note for Residents
Inspired by Italian citizens singing from their balconies, event organizer Amy Kline was able to gather the interest of almost 500 participants to step into the streets and sing. The self-named "CoronaChoir" sang "Do You Hear the People Sing" from Les Miserables, "It's a Beautiful Day in the Neighborhood" and "Happy Birthday."
---
2. Local Stores Leave Inspirational Messages as They Close Their Doors
Amid orders for businesses to close their doors in hopes of preventing the spread of COVID-19, Pittsburgh stores are inspiring us to look ahead. "We Will Get Through This Pittsburgh" now hangs above Row House Cinema, who has started online streaming and a "Kids & Cinema" film class for families. Steel City's "Tough Times Didn't Break Us, They Made Us" has even been made into a t-shirt by the local clothing company.
---
3. Love Can't Wait, Local Couple Gets Married on Front Porch
Love was in the air, and there was no stopping Allison Ruppert and Rob Conroy who got married last Monday on their front porch in North Side. Neighbors gathered around (at a proper distance of course) to witness the couple say "I do".
---
4. Pittsburgh Pirates Step Up to the Plate, Order 400 Pizzas for Local Hospital
Although they may not be here, the Pirates wanted to show their support for Pittsburgh. Buying pizza and pasta from local businesses, Slice on Broadway and Pizzeria Davide, and having them delivered to the Allegheny General Hospital for workers was their way of helping our community in its time of need.
---
5. Pittsburgh Penguins and Duolingo Team-up to Donate Laptops for Local Students
The Pittsburgh Penguins and Duolingo donated 35 laptop computers to Circles Greater Pittsburgh which will be given to children who otherwise would not have access to online learning while schools are closed.
---
Whether it's quick or time-consuming, free or costly, every act of kindness speaks volumes of this community and helps our neighbors in need. As the challenging days continue, let's join closer together, even while physically apart. We're inspired by the strength and generosity of each and every one of you.
If you see a helper, share it with us on social media using #HelpersPGH. We want to read your story and help spread positive light in this community.