Energy Efficiency: Saving Money and Improving Comfort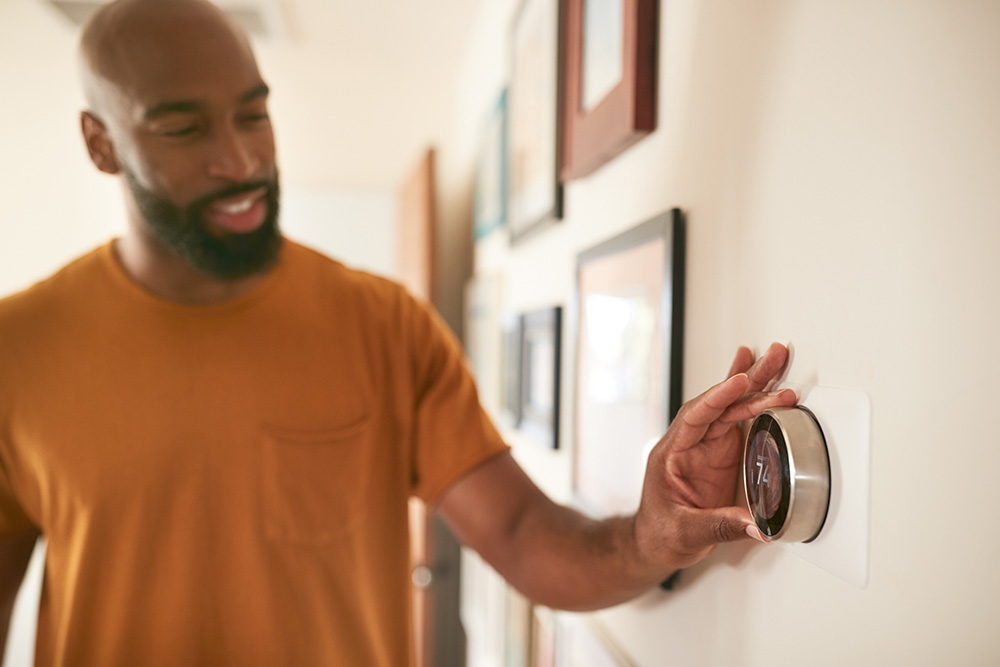 September 20, 2023
Being more sustainable does not mean you have to give up on comfort. Making energy efficient upgrades at home can help save energy, put money back in your pocket and make your home more comfortable.
Working with a third party to perform an in-home energy assessment is an easy way to learn what solutions you can deploy today. Through Duquesne Light Company's (DLC) energy audit program, customers are eligible for up to $275 in rebates.
During the home assessment, you will meet with a professional energy auditor to make a custom energy-saving plan for your home, including solutions for improving comfort.
The professional will install new LED lightbulbs, nightlights and power strips on the spot — all to help lower your energy consumption and utility bill.
To help bring down the cost of energy-efficient upgrades, customers can also take advantage of $400 in additional incentives when you act on the insulation and air-sealing measures discussed during your in-home energy assessment.
Weatherization
Investing in weatherization efforts protects your home's interior from the outside elements, leading to savings on your electric bill. This includes a wide range of energy efficiency measures, from insulating your attic, weather stripping doors, caulking windows and even installing a smart thermostat.
Smart thermostats are programmable devices that allow you to control the temperature of your home more efficiently. To learn more about how you can save $50 on smart thermostats, check out DLC's appliance market place for instant savings.
Once your weatherization is complete, your home will be more energy efficient, and the comfort in your home will rise. To start your savings journey today, call: 1-866-878-5237 or email [email protected].
My Electric Use
The best way to manage your energy use is to be informed. DLC customers can monitor their electricity use hour by hour on the My Electric Use tool. You can dive into your energy use data by the day and even see at what times your energy use spikes.
My Electric Use also offers a home comparison report. This feature shows how your electricity use compares to other similar homes in your neighborhood.
It includes helpful budgeting insights like a projection of your next bill and a comparison to the previous month's bill. Having an inside look at your energy data can help you focus on your energy use habits and even provide resource to be more energy efficient.
Visit the website to learn how you can take advantage of energy efficiency rebates today.
This article first appeared in Pittsburgh Magazine on September 7, 2023.

​​
​