Employees Support STEM Initiative in Commemoration of Black History Month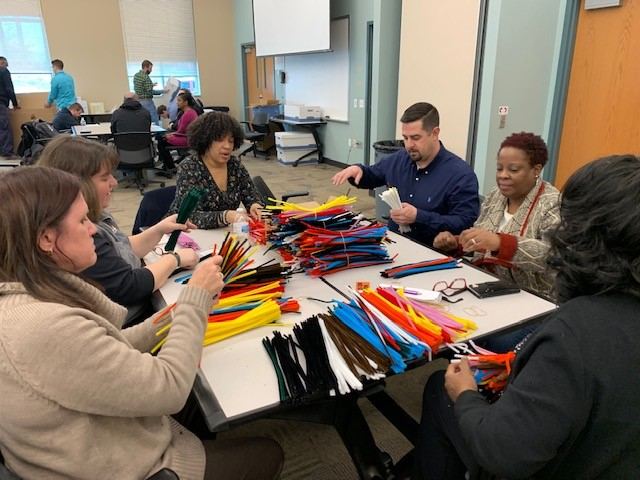 As part of the Company's recognition of Black History Month, DLC recently partnered with the United Way of Southwestern Pennsylvania and the YWCA of Greater Pittsburgh on a Science, Technology, Engineering and Math (STEM) related volunteer project.
On Feb. 18 and 22, more than 100 employees gathered together at two company locations to assemble 45 kits that will serve 600 students in the YWCA's STEM Impact Initiative. The program, which primarily serves students who come from high poverty, ethnic and racial minority, disabled and female populations, introduces kids to STEM education through the use of hands-on activities and interactive curriculum.
In addition to assembling kits, employees also wrote more than 300 letters of encouragement for young women in the STEM Stars Program, a YWCA and Carnegie Science Center partnership serving economically disadvantaged girls.
"I'm glad that our employees had the chance to make a significant impact on the YWCA, an organization that does a great job of introducing young people to STEM," said Sam Hartzman, Associate Manager, Corporate Citizenship and Member of the Diversity & Inclusion Committee. "It was wonderful that we had employees from departments across the Company participate. In addition to their volunteerism, they also used it as an opportunity to connect with one another and share some of their experiences related to diversity and inclusion."
 "YWCA Greater Pittsburgh's Youth Services and STEM Education team was honored to have the opportunity to engage DLC volunteers," said Ashley Zahorchak, Director, Youth Service and STEM Education, YWCA. "The time employees provided not only helps our day-to-day abilities but, more importantly, it will impact the youth that we serve through our programs."