Employees Raise Nearly $28,000 to Assist People Struggling with Utility Bills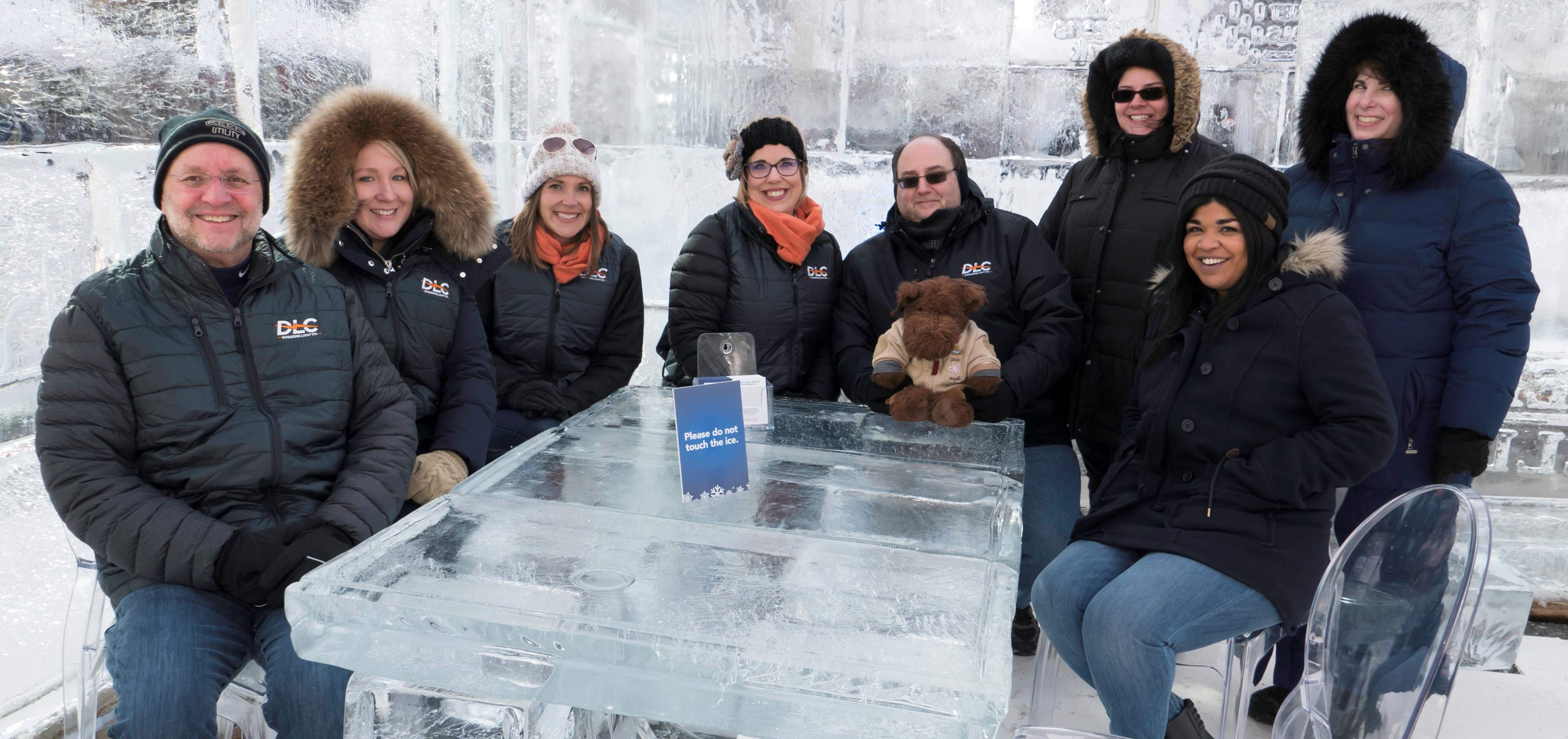 Duquesne Light employees participating in the fifth annual Dollar Energy Fund 'Cool Down for Warmth' event Jan. 24-25 helped to raise nearly $28,000 to assist those who have difficulty paying their utility bills during the winter months.
DLC's original fundraising goal of $10,000 was greatly exceeded thanks to the generosity of our employees and other contributors, as well as a dollar-for-dollar Company match of $5,000. 
On Friday, Jan. 25, DLC's team, better known as the Subzero Heroes, along with a number of other local companies, sat in the Dollar Energy Fund's giant ice house in Market Square to help raise funds and awareness for those in need.
On Thursday, Jan. 24, DLC employee volunteers participated in the Bowls for Warmth Soup Tasting portion of the fundraising event by serving soup provided by local restaurants to the lunchtime crowd in Market Square.
Also in January, employees organized the Company's own 'Warm Up with Soup' lunch. ​ Participants paid $5 to sample up to four soups prepared by employees, and had the opportunity to vote for their favorite. The event raised more than $400 in support of DLC's fundraising efforts.