Employees Again Raise Funds in Support of Leukemia & Lymphoma Society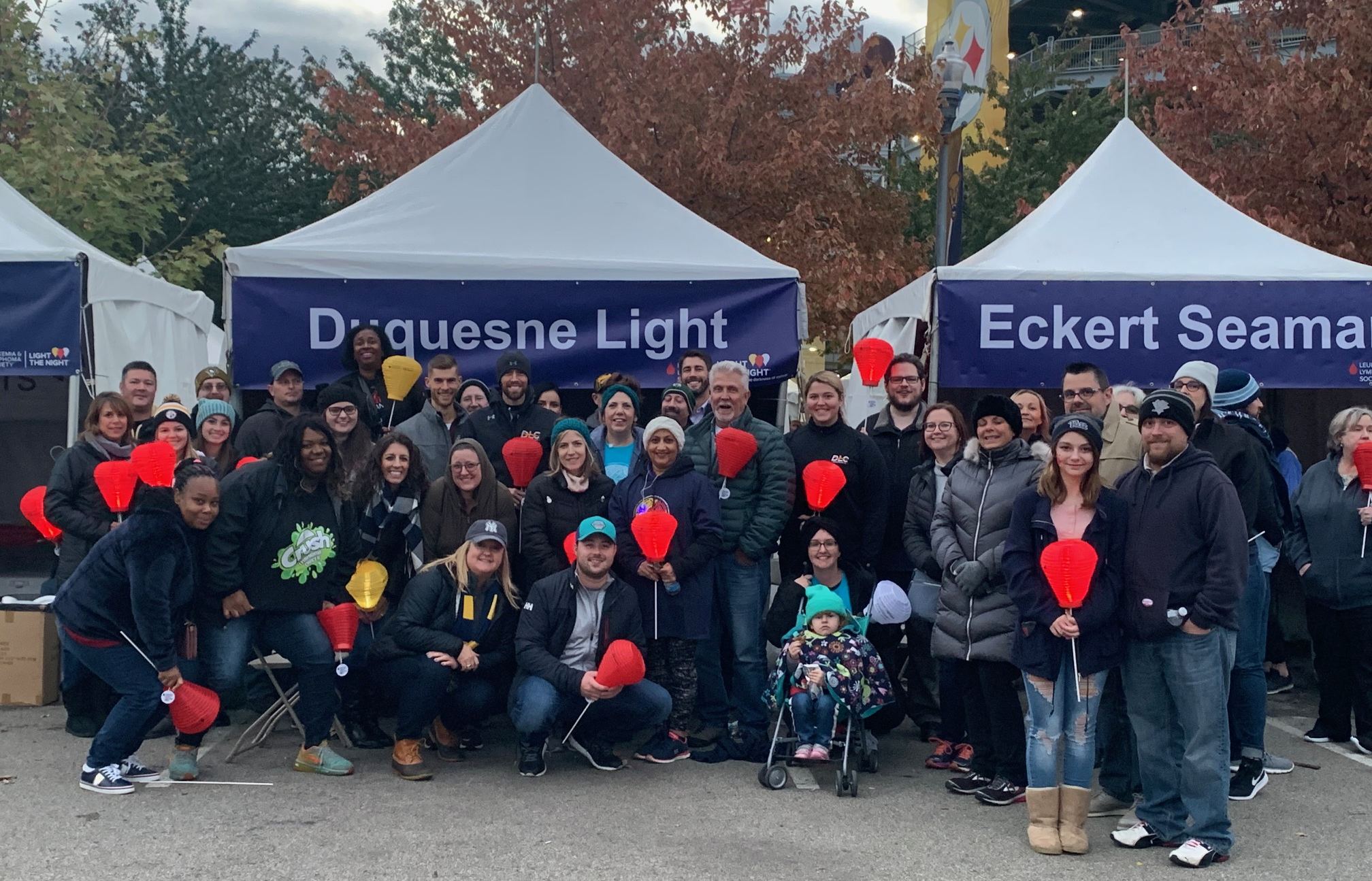 Each year, Duquesne Light and its employees join together to help raise funds to benefit The Leukemia & Lymphoma Society (LLS). The organization, which is the world's largest voluntary health agency dedicated to blood cancer, is committed to curing the disease and improving the quality of life of patients and their families.
This year, DLC raised more than $10,000 in support of LLS. This was accomplished through a variety of activities, including participation in the annual Light the Night Walk and Over the Edge events, as well as internal fundraisers and a Company match.
Employees Participate in Annual Light the Night Walk
Employees again joined the Western Pennsylvania LLS chapter for its annual 1.5-mile walk at Heinz Field on Thursday, Oct. 17. The event gathers both supporters and survivors to celebrate, honor and remember those affected by cancer.
Thousands of people – including 30 DLC employees, family members and friends – participated. The Company also hosted a celebration for employees and their families on the North Shore lawn before the event began.
Employee Goes 'Over the Edge' in Support of LLS
On Friday, Sept. 27, Deirdre Spencer, Finance Accounts Payable Support Clerk, rappelled 22 stories down the side of the Koppers Tower on Grant Street. Spencer participated in the thrilling event for the first time last year and was excited when LLS asked her to participate again.
"I have seen first-hand the effects of blood cancers and know how determined LLS is towards finding a cure, so I'm happy to do my part," Spencer said.
The annual "Over the Edge' event raises funds and awareness for LLS. Individuals who wish to participate are required to raise a minimum of $1,500.