Employee Volunteers Transform Basement of Casa San Jose's Facility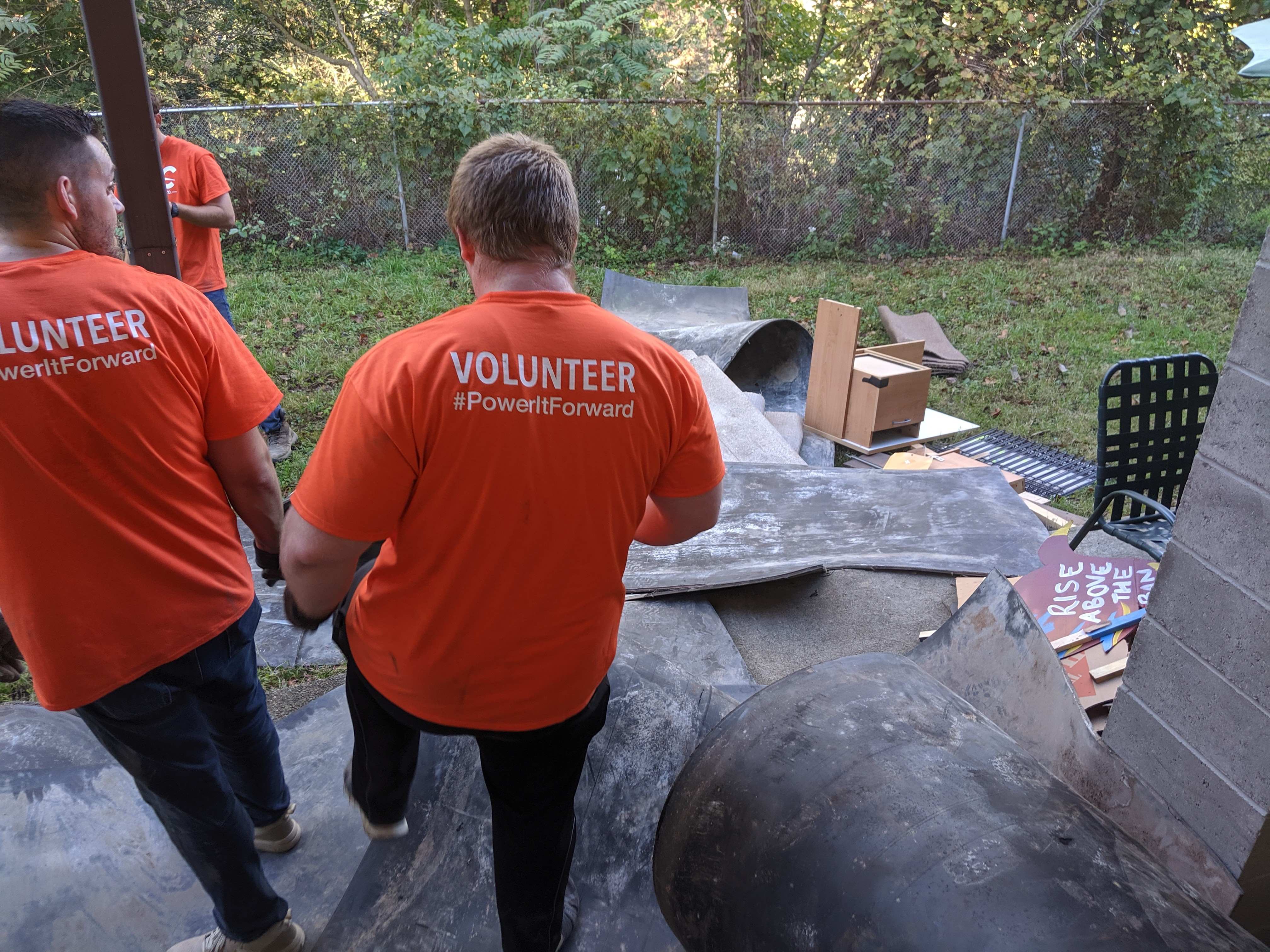 As part of DLC's ​ recognition of National Hispanic Heritage Month, the company's Diversity and Inclusion Committee partnered with Casa San Jose for a special volunteer project. Casa San Jose is a community resource center in Pittsburgh that empowers the existing Latinx community by promoting integration and self-sufficiency.
On Oct. 11, six employee volunteers spent the day cleaning and restoring the basement of Casa San Jose's facility in Beechview. This included ripping out old flooring as well as sweeping and vacuuming remaining debris into a dump truck on site. Once the basement was cleared, they spent the afternoon assembling and restocking four rows of new shelving.
The physical labor from the volunteers was greatly appreciated by the staff of Casa San Jose. In an email to Duquesne Light, Sister Karen Stoila, Development and Finance Director, Casa San Jose, shared,
"We can't thank the DLC volunteers enough. Everyone worked so hard and were completely dedicated to the task. We couldn't believe how quickly the volunteers finished the job. Thank you for your generosity and time!"