Employee Volunteers Package Food for Refugees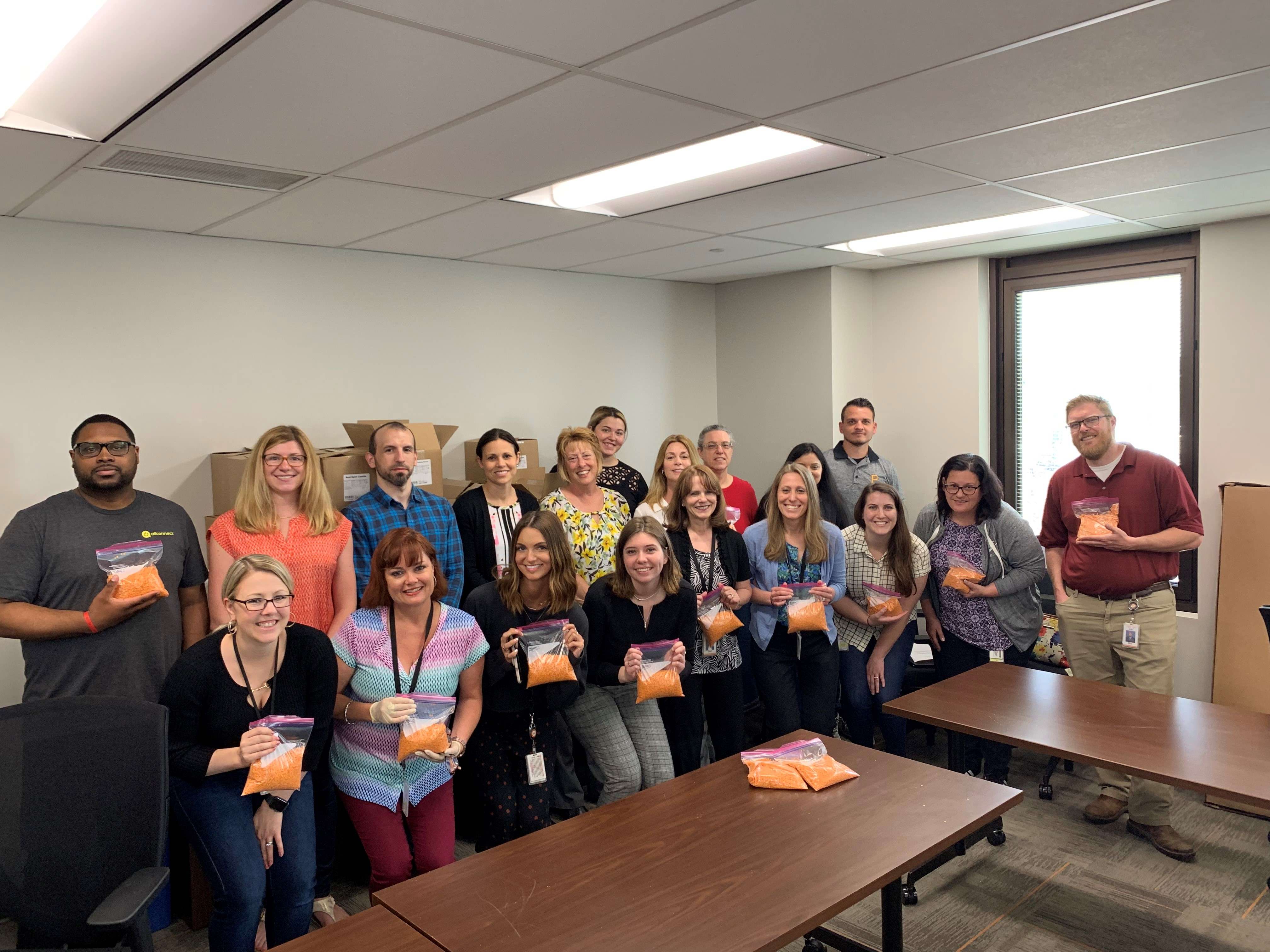 As part of DLC's recognition of Asian/Pacific American Heritage Month, the company's Diversity and Inclusion Committee recently partnered with South Hills Interfaith Movement (SHIM) to support Nepalese and Bhutanese refugees who have relocated to our region and depend on SHIM's services. ​ 
In May, 40 employee volunteers participated in two separate events at company facilities to package dried foods, including kidney beans, lentils and garbanzo beans. Volunteers packaged more than 1,600 pounds of food, which will be distributed at one of SHIM's three food pantries.
Before the project began, SHIM volunteers administered a short quiz that highlighted the refugee experience and how the organization serves our refugee neighbors. Seth Dubin, Director, Development, shared his gratitude to all of the volunteers. ​ 
To learn more about the South Hills Interfaith Movement, visit the following link.