Employee Makes History as DLC's First Woman Apprentice Journey Underground Splicer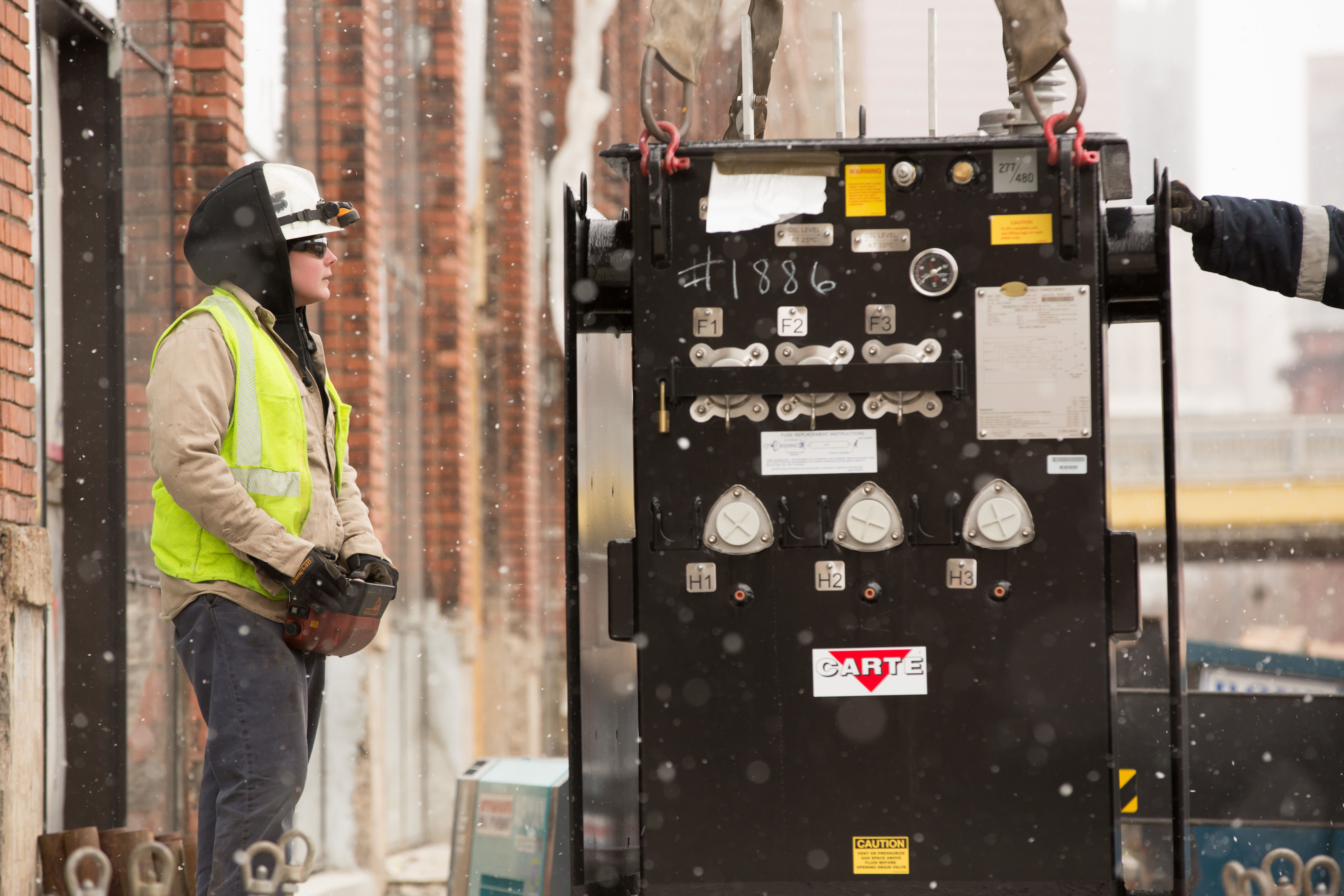 Julianna Cranmer is carving a path at Duquesne Light as the Company's first woman Apprentice Journey Underground Splicer.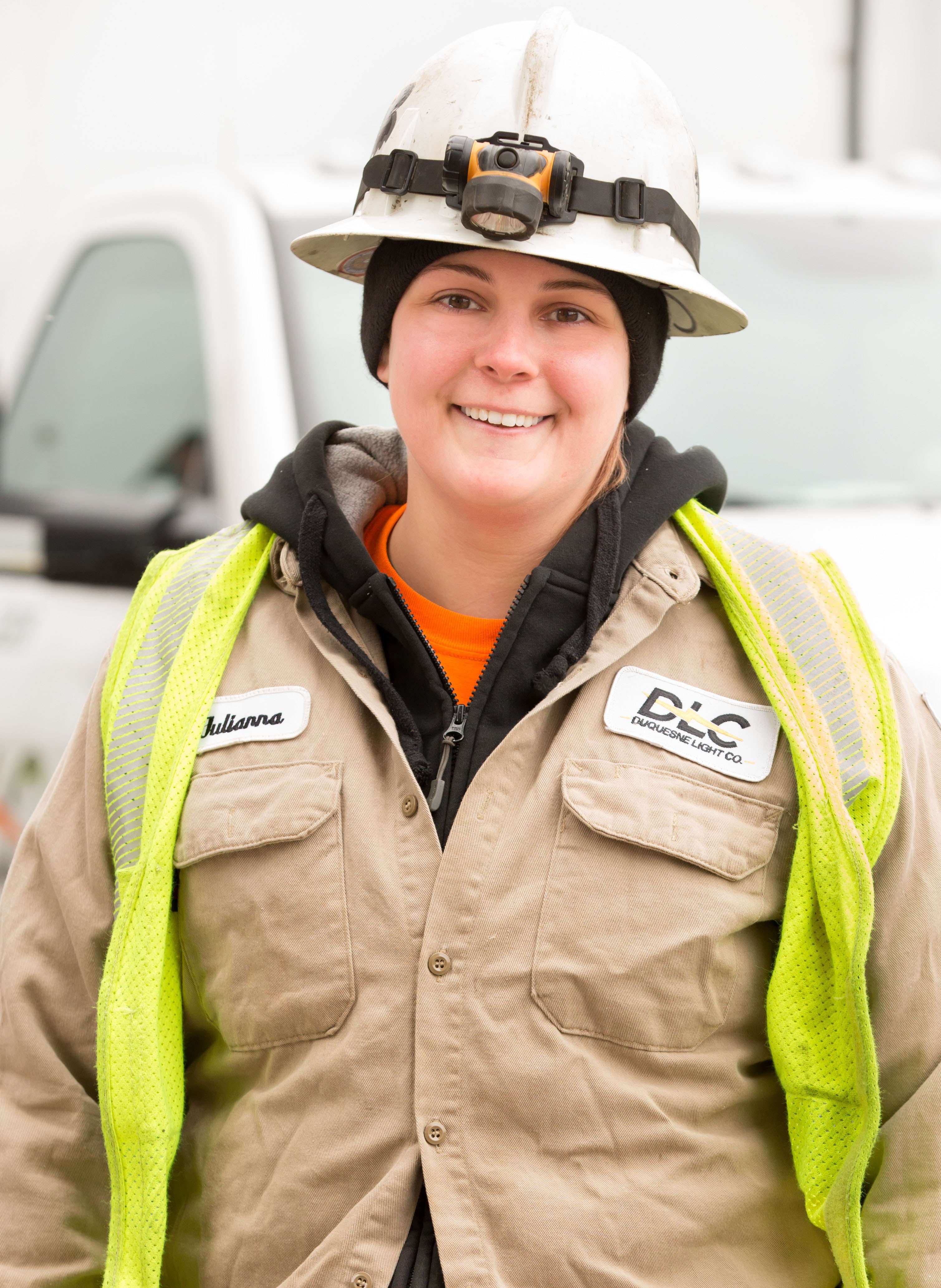 Cranmer's career began nearly three years ago when she enrolled in DLC's Electric Distribution Technology (EDT) Program, a joint partnership between the Community College of Allegheny County (CCAC) and Duquesne Light. The program provides participants with training in the basic skills, knowledge and abilities needed in skilled craft positions in the electrical utility industry.
"My brother-in-law worked in Underground and, at the time, I didn't really know what he did, but I knew it was a good, interesting job, so I decided to pursue it," Cranmer said.
She successfully completed the EDT Program in 2017, and is now in the midst of a four-year Apprenticeship Program with the Underground department where she does Underground lead cable lighting and splicing, among other responsibilities.
"Julianna is coming along really well, and is excelling in the field," said Russ Profaizer, General Manager, Underground. "Lead splicing is an art. Not a lot of utilities have it, so it's not something you can just open an instruction manual to learn. Everything she's learning in the field and from our trainers, she has to really understand and own, and she's doing just that."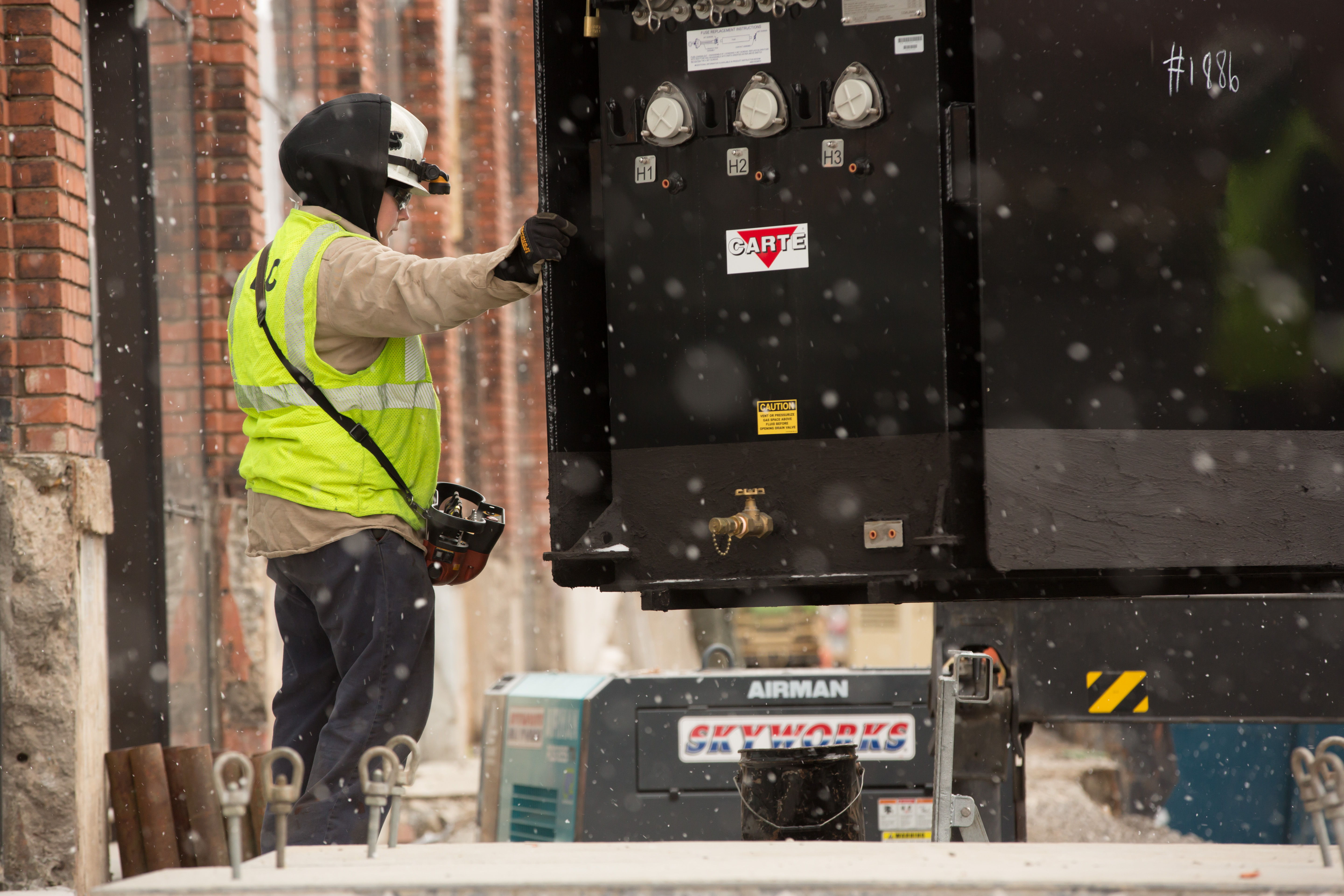 Paving the Way for Others
As an Apprentice, Cranmer is progressing through the learning process and is currently working with four kV UG power cables, ultimately working up to 23 kV. Although other women have previously started the process, Cranmer is the first woman to advance to the Underground Splicer Apprenticeship Program.
"It's a very physical job, but she's climbing every step of the way," said Scott Hutton, Supervisor, Underground. "She's really stepped up to the plate, and is the first woman to have made it this far."
Despite being the first – and currently only – woman in the program, Cranmer experiences no shortage of partnership and comradery with the team.
"She brings a new perspective to the group, and anytime someone can come in with a different viewpoint, it really strengthens the team as a whole," said Profaizer.
Cranmer cites this very thing – her group of supportive co-workers – as the best aspect of her job.
"My favorite part of my job is the atmosphere – it's so welcoming," she said. "I know some other places are not as accepting of women in this position, and I know if I were to have done this years ago, it likely wouldn't have been as welcoming. We're kind of like a big family here."
Hutton, who has been with the Company for 38 years, feels that Cranmer's work speaks for itself.
"I've been on job sites with her, so I've witnessed her hard work and dedication first-hand," said Hutton. "She'll ask for help when she needs it, but she wants to own her work duties and perform the task at hand. I'm very impressed with her; she has the potential to make it far."
And, although modest about her accomplishments, Cranmer is proud to pave the way as the very first woman splicer at DLC.
"It feels good to be the first to do something," she said. "It makes me proud, and I feel like if my dad were still alive, it would make him proud, too."