Earth Day Celebrations Highlight Sustainability, Community Outreach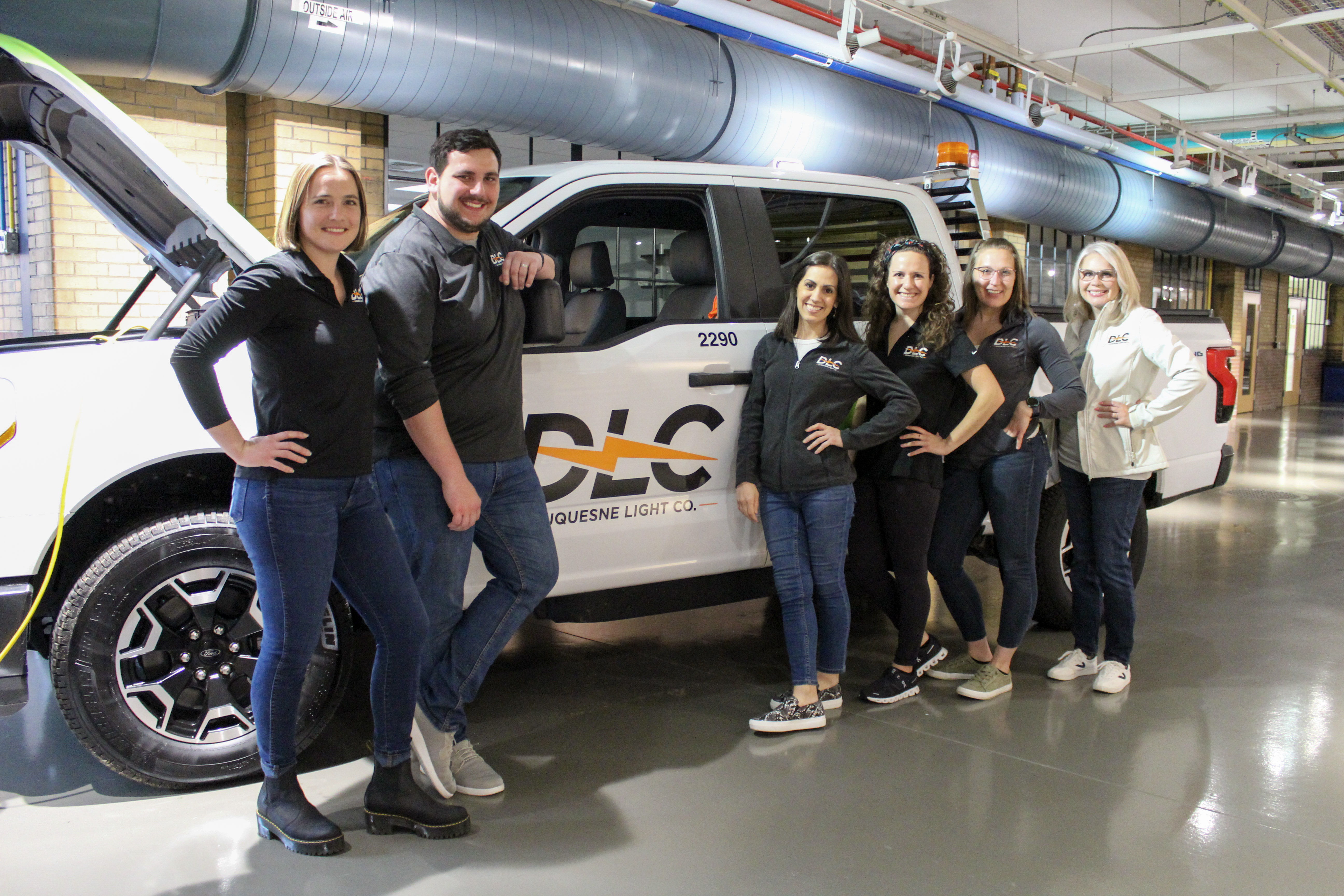 April 28, 2023
Now in its third year as the title sponsor of Pittsburgh Earth Day (PED), Duquesne Light Company (DLC) elevated its Earth Day celebrations this year with support from various local partners. DLC teamed with PED, the Pittsburgh Pirates, the EAT Initiative and renowned chef Claudy Pierre to host the "Tailgate Tour" — a day-long series of events on Earth Day that spanned several locations in and around downtown Pittsburgh, culminating with the Pirates' "Salute to Sustainability" game at PNC Park.
First Stop: Energy Innovation Center
The tour began with the "Powered Up" event at the Energy Innovation Center in Pittsburgh's Hill District, where attendees had the opportunity to speak with DLC representatives about energy efficiency programs, electric vehicles and employment opportunities. Chef Pierre headlined the event with cooking demonstrations on an induction stovetop that was powered by one of DLC's all-electric Ford F-150 Lightning pickup trucks.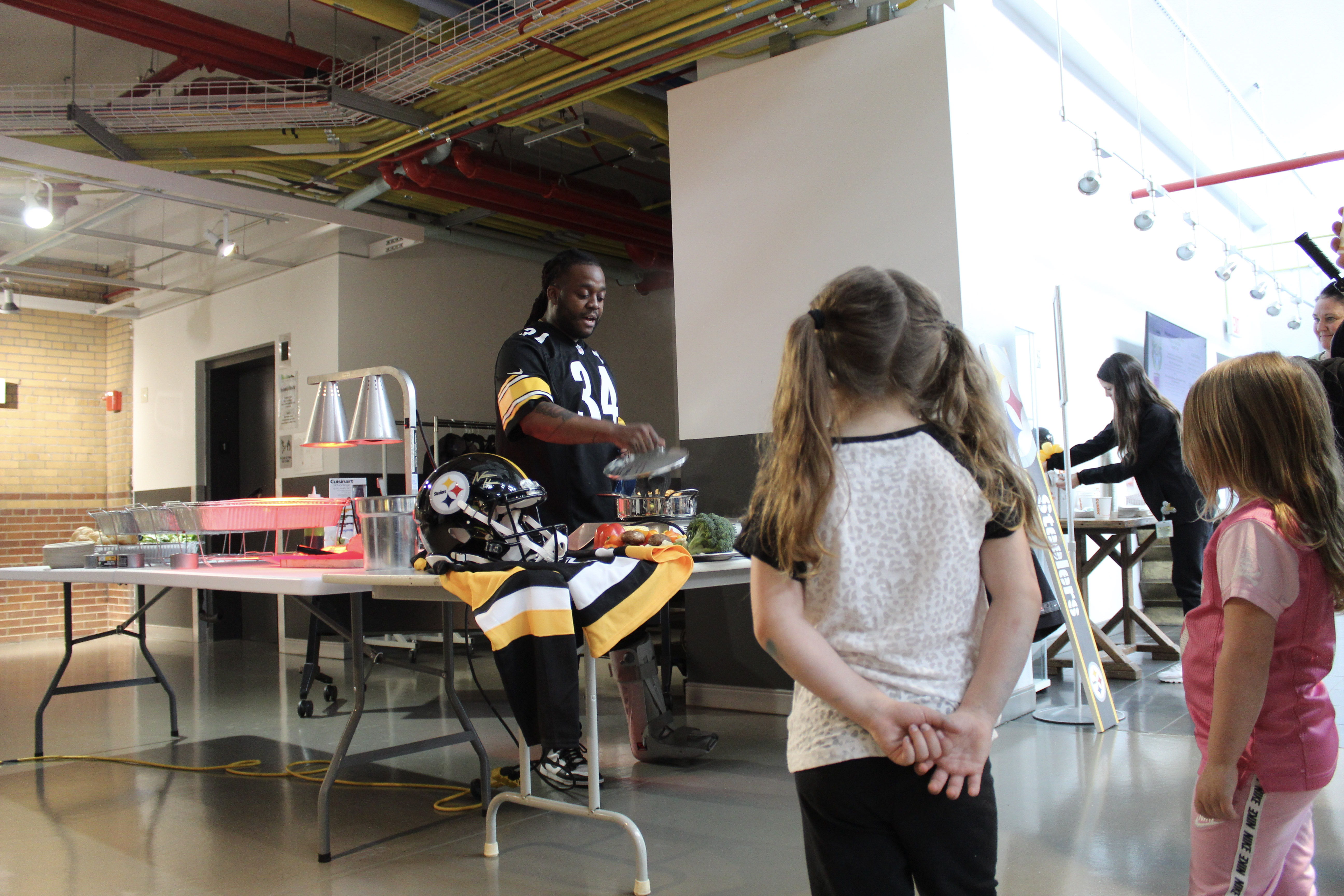 "This is technology that we're trying to bring — electrification — to our communities and into our homes to help us save the Earth. And, it's safer," Pierre said while safely holding his hand on the burner, which doesn't use an open flame. Induction cooking is also known to improve indoor air quality by eliminating harmful emissions.
Pirates mascot Pirate Parrot and the Bucco Brigade also joined the event, visiting with families and delighting children (and adults) in attendance.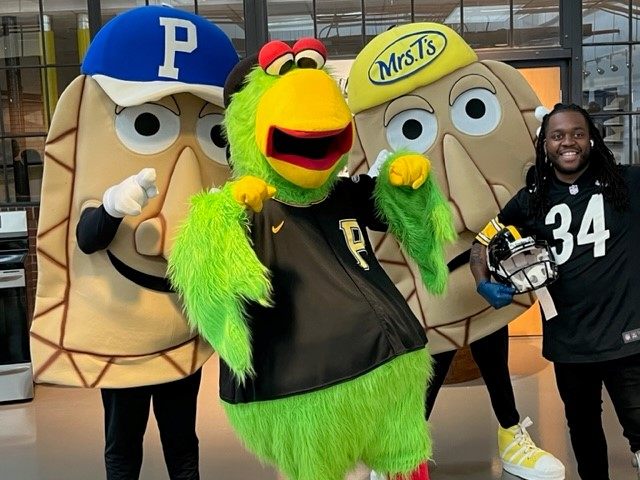 Second Stop: Market Square
The second stop of the Tailgate Tour was the Music, Art and Culture Festival in Market Square, where attendees enjoyed music headlined by The Uprooted Band. DLC team members were on hand to talk to attendees about how they can reduce their energy usage while saving money.
Final Stop: PNC Park
The Tailgate Tour concluded with the Pirates' "Salute to Sustainability" game, where DLC President and CEO Kevin Walker threw out the ceremonial first pitch. Christine Waller, vice president of communications and corporate responsibility, and Kristy Stone, vice president and chief customer officer, joined Walker with their families for the pre-game salute on the field. Capping off the action-packed day was a Pirates win over the Cincinnati Reds. ​
DLC President and CEO Kevin Walker delivers the ceremonial first pitch at the Pittsburgh Pirates "Salute to Sustainability" game against the Cincinnati Reds at PNC Park on April 22, 2023. He was later joined by Christine Waller (left), VP of communications and corporate responsibility, Pirate Parrot, and Kristy Stone, VP, chief customer officer. (Courtesy of the Pittsburgh Pirates)
Commitment to a Better Tomorrow
DLC's vision is to lead the Pittsburgh region's transition to a clean energy future by boldly harnessing new opportunities today. Through strategic partnerships with organizations like PED, the company continues to make strides in bringing this vision to reality for the customers and communities it serves. Next month, DLC will release its inaugural environmental, social and governance (ESG) report to provide a comprehensive look at the company's recent successes and long-term goals in the ESG space.