Duquesne Light Volunteers Support Mission of Mercy Pittsburgh's Free Dental Clinic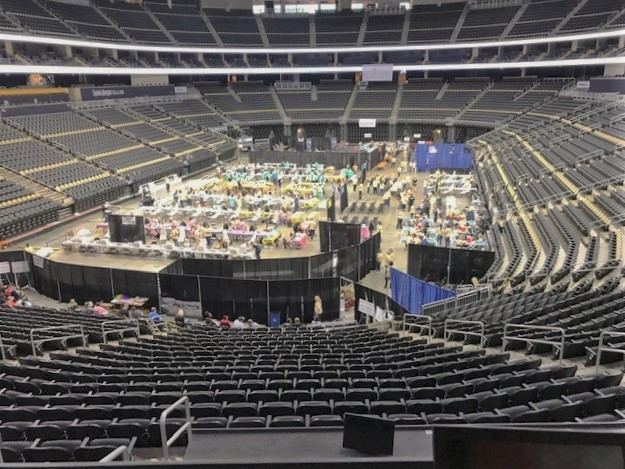 Duquesne Light's employee volunteers may not be dentists, but 10 employees gave their time this past weekend to support Mission of Mercy Pittsburgh's third annual dental clinic.
This year's two-day clinic at PPG Paints Arena was on July 26-27 and provided over 1,300 local patients, who otherwise have trouble receiving dental care, with free treatments ranging from cleanings to tooth extractions.
Duquesne Light employee volunteers were there throughout the weekend providing patients with helpful information about Watt Choices, DLC's money and energy savings program, and giving out free energy efficient light bulb kits and LED nightlights.
"Many of the patients using the dental clinic are the same individuals who may need assistance with their utility bills," said Dave Defide, Manager, Customer Programs, Duquesne Light. "Instead of waiting for them to reach out for help, we met them where they already were and connected them with the resources needed to get through difficult times."
Duquesne Light's Watt Choices program helps customers conserve energy and reduce demand, while lowering their electricity costs. By participating in these programs, customers are not only learning ways to conserve energy and save money, but also are reducing their overall impact on the environment through reduced power plant emissions and load reduction.